For most browsing the internet today, Will Arnett's name will lead you down a rabbit hole. The bottom of which points toward ceremony controversies and jokes that don't quite stick the landing. But for the youth or the early 2000s, Will Arnett movies and TV shows are a comfortable place they call home.
Pack in a fresh bowl and find a comfortable spot on the couch because this one's a treat unlike any other.
Photo: Flickr
Arrested Development (2003)
Arnett spent the late '90s and early 2000s struggling to find work. So much so, that he spiraled into alcoholism and swore off ever doing a pilot again.
Thankfully, he changed his mind and gave it one last shot. And in 2003, he debuted the character George Oscar "Gob" Bluth III. The show earned significant praise and retains a cult following. Despite its premature cancellation, it would go on to be a defining show in the genre.
And thanks to public demand and interest, the show was renewed seven years later on Netflix.
BoJack Horseman (2014)
Following the success of Arrested Development, Arnett would go on to participate in several lucrative projects. Given his initial struggles, though, it's not hard to see why he'd be drawn to a show like BoJack Horseman.
It follows the titular anthropomorphic horse, a washed-up sitcom star from the '90s hoping to revive his celebrity status via a ghostwritten autobiography. The character also deals with depression and addiction.
Arnett's tale of disappointments followed by fame and acclaim might seem a far cry from BoJack's gradual demise. Yet, it does mirror his own early struggles prior to his success. The show has been praised for tackling heavy subjects like existentialism, self-destructive behaviors, trauma, and the human condition. And Arnett certainly delivers a level of authenticity as its lead.
The Lego Movie (2014) & The Lego Batman Movie (2017)
The year 2014 proved to be a solid one for Arnett. In addition to getting to be in one of the most critically acclaimed animated shows of all time, he also got to play Batman. The Lego one, that is.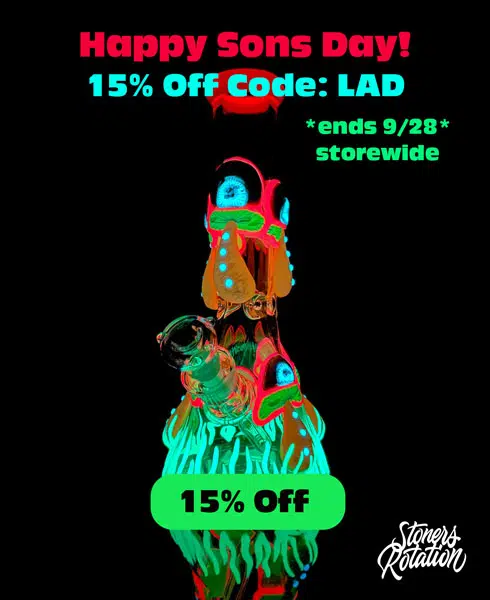 The Lego Movie follows Emmet, an everyman who has the fate of the world thrust upon him. The movie would become an iconic part of animated history. Its inherent virality was largely due to its humor.
Despite not being the lead character, Arnett's Lego Batman would become one of the movie's most beloved features. It earned a spinoff sequel in 2017, which was just as entertaining.
Ratatouille (2007)
As far as animated movies that made history go, Ratatouille certainly features pretty high up on the list. It follows Remy, an aspiring chef with big dreams. In order to overcome the tiny little hurdle of him being a rat, he pilots a human chef, and the duo attempt to make history.
In movies like these, the leads deliver performances that make up the heart of the film. It's the supporting characters, however, that bring the charm with their impeccable comedic timing.
Arnett portrays a German sous chef named Horst. The stoic character is hilarious enough on his own. But when you throw in his backstory of having "done time" for fraud, bank robbery (using nothing but a ballpoint pen), murder (using only his right thumb), and creating a hole in the ozone that sits over Avignon, he becomes remarkably more interesting. And terrifying.
Runaway Vacation (2006)
Also known as RV, this film follows the dysfunctional family of Bob Munro. Despite their internal strife, the family all agree on one thing: going to Hawai'i for a vacation. Unfortunately, Bob's spiteful boss gets in the way of those plans. And the magical journey devolves into a nightmare road trip from hell.
The aforementioned boss, naturally, is portrayed by none other than Arnett. Most of his roles involve generally good-natured characters that somehow always rain trouble upon those around them. This one, however, allows him to go all out as a villain. Albeit a hilarious villain, of course.
Despicable Me (2010)
Much like the Lego Movie, Despicable Me was a genre-defining animated film that went on to spawn an entire franchise that continues to this day.
Arnett portrayed the overarching antagonist, Mr. Perkins, in the first film of the franchise. The President of the Bank of Evil, Perkins controlled assets that funded the villain empire. He would prove to be a thorn in lead villain Gru's side.
Later installments in the franchise show a much softer, more benevolent Perkins. With talk of him being the main antagonist in the fourth film, it's likely we're going to be seeing much more of the character.
Up All Night (2011)
A notable trend across Will Arnett movies and TV shows is the actor consistently lending his voice to genre-defining animated works. But when he's not doing that, Arnett has delivered equally beloved performances as an actor.
Up All Night sees Arnett portray Chris, a stay-at-home dad opposite Christina Applegate's competitive, career-driven Reagan. The show earned praise for its tackling of parenthood in a career-oriented world. Arnett, in particular, earned acclaim for his performance as a loveable stay-at-home dad.
Teen Titans Go! To The Movies (2018)
The original Teen Titans Go! show aired in 2013. Arnett portrayed Slade, a sarcastic manipulative, and often diabolical criminal mastermind. He was often an antagonist to the Teen Titans, though not always fond of this role.
The original Slade was far more sinister. His arc included him forcing Robin to commit crimes in his name. The Go! segment of the franchise was, naturally, more suited for a younger audience.
Nonetheless, it allowed Arnett to go from playing a DC hero to playing one of its villains. He would later produce the 2018 film. In this iteration, he gets to mind-control the Titans and turn them on one another, which certainly allows him to do more with the Deadpool-like character.
Monsters vs Aliens (2009)
Long before The Suicide Squad franchise hit the scene, another film tackled the idea of putting superpowered villains and outcasts into a crime-fighting crew. In the latter, the loveable yet strong and sometimes violent reptile was portrayed by Arnett.
The Missing Link, or simply, "Link," was a 20,000-year-old fish ape. In his mind, he's the team leader. In reality, he's a little less jock, a little more himbo. Beefy, strong, and a ladies' man, Link was imprisoned after he terrorized a lagoon of tourists. In his defense, it was originally his lagoon. They just happened to be there.
Let's Go to Prison (2006)
Arnett's strength as a comedian rests on his ability to play a joke out totally straight-faced. And that works like a charm in this early film in his career.
Dax Shepard stars as John Lyshitski, a repeat offender serving three prison sentences. Angered by the system, he sets his eyes on Arnett's Nelson Biederman, the son of the judge who repeatedly sentenced him.
Determined to ruin Biederman, Lyshitski sabotages every aspect of his life. He gets him imprisoned, then follows him to make sure it sticks. Unfortunately, Biederman has a habit of getting out of situations with minimum effort.
Of all Will Arnett movies and TV shows in existence, this one remains one of his funniest as well as most underrated.
Chip 'n Dale: Rescue Rangers (2022)
Of course, while Arnett excels at playing innocent bystanders and quirky sidekicks, most of his greatest roles are those of villains. And he certainly delivered as Sweet Pete in the Disney+ hybrid film, Chip 'n Dale: Rescue Rangers.
Formerly known as the guy who played Peter Pan, Pete is now L.A.'s most ruthless crime boss. After being cast out by the industry he loved, he committed himself to its ruin. And this would come in the form of turning beloved toons into bootleg versions to trafficking the overseas markets.
There is much to be said about the seemingly self-aware yet blatantly unaware take on a vengeful child star seeking revenge. Despite being written as a stereotypical villain, Arnett's Pete has certainly sparked a conversation. Perhaps one that will shift how child stars are treated by the industry.
For now, though, the film continues to earn acclaim as a spiritual successor to Who Framed Roger Rabbit's (1988) legacy.
Horton Hears a Who! (2008)
An animated adaption of the 1954 book of the same name from Dr. Seuss, this film is a yesteryear gem. It features the comedic talents of Jim Carrey and Steve Carell, alongside Arnett, of course. The result is a whimsical tale that manages to retain the spirit of Dr. Seuss' storytelling.
Arnett's Vlad Vladikoff is the film's secondary antagonist. Despite this, he sure left a mark as one of its funniest characters.
Murderville (2022)
Taking stock of Arnett's work is to recognize that his comedic skill is unparalleled. While understated, he never fails to leave a strong impression. And his characters simply get more entertaining with repeated viewings.
So naturally, the best way to utilize that talent is to put the man in an improvised murder-mystery comedy show with scripted murders. The caveat being Arnett's bumbling detective Terry Seattle and his host of celebrity guests aren't given the script.
Failure's a Hoot If You Spin it Right
Many a successful star has waxed poetic about the joys and learnings of failure. But few delivered as poignant a statement as "pure, unadulterated success is not as funny as failure."
This is, ultimately, the philosophy behind all Will Arnett movies and TV shows. And this is inherently what makes them comedic gold.
Do you have more burning questions around cannabis?
Email us at [email protected] with your questions/topic suggestions and we will get back to you!