Your Pretty Face is Going to Hell dropped amid a year of violence and unrest. Which could, realistically, be any year in recent history. But seeing as this black comedy centers on demons capturing souls so they can make their way up the corporate ladder of the underworld, it certainly captured the essence of this era. And perhaps several more to come.
Photo: Flickr
Your Pretty Face Is Going to Hell
Gary is an associate demon with big dreams. He hopes to make his way up in life – or, well, death – and sit beside his number one favorite guy, Satan. To do so, he must capture souls on Earth to feed into the fires of hell. And he does this alongside some wonderfully charitable community service acts, including assisting a high-school drama class with their Satan-exalting musical.
Of course, as with any corporation, climbing the ladder to success comes with its own perils. But if anyone's up to the task, it's Gary.
Why was Your Pretty Face Going to Hell So Popular?
While Your Pretty Face hasn't hit the same level of popularity as some of Adult Swim's stalwarts, it is building up a fanbase with quickness. And it won't be long before it finds a place on the mantle of Adult Swim's best and greatest.
And it owes its popularity to its simplicity.
A show set in hell might immediately conjure up images of swanky action scenes with demons in suits and CGI hellfire to go with epic battles between the forces of good and evil. Instead, Your Pretty Face went in the opposite direction. It is a workplace dark comedy, just one that also happens to be set in hell. Think The Office, except Michael is Satan and the team files human souls alongside paperwork. And by paperwork, we mean the torture of souls condemned to eternal damnation. Alongside actual paperwork.
The writing is absolute comedy gold. It's snappy, quick-witted, and oftentimes crass. The special effects and sets are intentionally rudimentary, evoking a sense of nostalgia for the kind of shows many of us watched growing up. And the cast's ability to deliver the absurdity of it all with a straight face ties everything together.
Despite only being around for four seasons thus far, the show has managed to draw in a dedicated fanbase. It has also spawned all kinds of Your Pretty Face Is Going to Hell merch, both official and otherwise. This includes everything from coffee mugs and stickers to a clothing line that includes an "arrestingly yellow hell polo," among other things. And beyond merch, the show has also gifted us an entire catalog of Your Pretty Face Is Going to Hell memes, with more being furnished by our friends at Reddit every other day.
Your Pretty Face Is Going to Hell Cast
The show comes from the wonderfully zany minds of Aqua Teen Hunger Force writers, Dave Willis and Casper Kelly. So it is hardly surprising it turned out to be as wildly enjoyable as it did.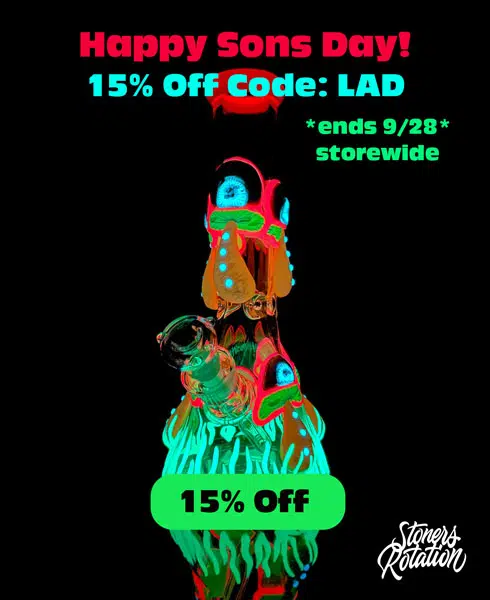 Henry Zebrowski as Gary
Lead bumbling demon Gary is played by Henry Zebrowski. The actor is also known for appearances on Heroes: Reborn and The Wolf of Wall Street, but his own fans might be more familiar with him as a co-host on the horror podcast, The Last Podcast on the Left.
Matt Servitto as Satan
Servitto's acting credits include his most famous role, Special Agent Dwight Harris on The Sopranos. But that is far from his only famous role, with appearances on Banshee, Brotherhood, All My Children, Two Family House, The Blacklist, and even some beloved classics including Hitch and Confessions of a Shopaholic.
When he's not acting, Servitto also tests the waters of directing. His 2021 short film "Matthew" earned 11 awards, with many praising its ability to tackle an extremely difficult topic with humanity and grace.
Supporting Cast
Your Pretty Face includes the talent of Triumph's Election Watch 2016's Craig Rowin as Claude, radio personality Phil Hendrie as Cerberus, as well as Aqua Teen Hunger Force's Dana Snyder as Lucas. Additionally, show creator Dave Willis also offers his acting talent as Krampus.
Late actors Dustin Diamond, Johnny Harvill, and John Kap also starred in guest roles.
Was Your Pretty Face Going to Hell Cancelled?
While the show's popularity was hardly a surprise, its alleged cancellation definitely knocked the wind out of adoring fans worldwide. After all, the show was, as one review put it, "is an island oasis in a sea of bland sitcoms." What could possibly have inspired the decision to pull the plug on one of the most beloved shows on Adult Swim?
Perhaps you were one of many that lamented to the gods, "why was Your Pretty Face Is Going to Hell canceled?" Perhaps you were one of many that expected irony in the form of a show about corporate greed being sadly stricken down by the very demons it parodied. Satan and his CEO minions. Alas, you'd be one of many who were wrong.
So what happened to your pretty face? The short answer is – nothing, really.
Changing Seasons, Same Hellfire
The show took an extended hiatus in 2019, with the last two episodes of Season 4 being released on June 14. This led many to incorrectly assume the show had been dropped completely. Commenters flooded sites demanding the show's return, only to be met with silence on its ultimate fate. And as they waited, most took to binge-watching Your Pretty Face Is Going to Hell Seasons 1 through 4 on DVD as well as online.
Eventually, in 2020, Willis revealed that a one-off extended finale would drop soon followed by internet-exclusive shorts. The finale never seemed to materialize.
The shorts, however, did.
Your Pretty Face Is Going to Hell Season 5
Adult Swim announced the launch of four new digital short spin-offs inspired by some of its best shows, including Rick and Morty, Robot Chicken, Aqua Teen Hunger Force, and, of course, Your Pretty Face Is Going to Hell. But instead of a Season 5, fans would be getting something rather unexpected in Your Pretty Face Is Going to Hell: The Animated Series.
These spin-offs were expected to feature brand new storylines featuring break-out characters from the shows: The Vindicators, Alabama Jackson, the Aqua Teen villains, and the demons in hell. Each spin-off show would comprise 8-12 short episodes and would drop across digital platforms globally, sometime between 2021 and 2022. The animated show for Your Pretty Face would serve as the show's fifth season.
In a press release for the show, creators Willis and Kelly shared their excitement around switching from a practical effects-based production to a completely animated show. They stated, "We are thrilled to expand the Pretty Face universe into animation, especially since it will be animators sweating over their Cintiqs rather than us sweating in a humid Georgia August swamp battling mosquitoes while covered in red make-up." They added, "We just hope the bosses will let us release the ten-hour Snyder cut of Your Pretty Face is Going to Hell: The Animated Series."
Unfortunately, that's about as much information as any of us has right now. Especially seeing as most initial info that dropped has since been taken down. But hopefully, we won't have to wait much longer for the gates of hell to reopen for business!
Honey, I can tell – your pretty face is going to hell!
Iggy and The Stooges delivered one hell of a zinger with this song back in the '70s. The track captures the essence of a race so dedicated to debauchery, they're all guaranteed a seat at Satan's table. Regardless of what rung of the societal ladder they find themselves comfortably perched on.
While Your Pretty Face is Going to Hell doesn't necessarily provide an overt philosophical message that reigns supreme over all its outrageous comedy, it does offer a similar idea. We're all in hell anyway, so we might as well don some red paint and fake horns and enjoy the ride!
Do you have more burning questions around cannabis?
Email us at [email protected] with your questions/topic suggestions and we will get back to you!