It's hardly news to anyone that stoners populate a large segment of the late-night programming audience. But beyond any regular late-night show, Adult Swim shows are pretty clearly designed for stoners. Or, at the very least, anyone with a wild imagination and the ability to see beyond the mainstream. If you're in either of these categories, you'll surely enjoy this list of some of the best Adult Swim shows for Stoners in 2022.
Image: Flickr
Best New Adult Swim Shows
If you're an Adult Swim aficionado, then you've probably already got yourself a list of top ten shows. The same shows you go back to come rain or shine, come high or low. Every now and then, however, you might want to branch out and try something just a step outside your wheelhouse.
Here are a few Adult Swim Shows airing in 2022 that you might want to check out.
Genndy Tartakovsky's Primal
Primal originally aired in 2019. Fans have been waiting patiently since then for its second season which never seemed to come around. Until now.
As the world hurtles toward seeming extinction, a caveman and a T-rex form an unlikely bond. They learn to rely on each other as they brave a treacherous world. The action-horror show features splendid animation and gorgeously violent sequences. On top of that, it earned praise for its storytelling and ability to be gripping without uttering a single word of dialogue.
After the long, painful hiatus, season two has finally been announced as dropping sometime in 2022. And if season one is anything to go by, it will be more than worth the wait.
Smiling Friends
On the surface, Smiling Friends looks like any other animated Cartoon Network show. This might make some folk wonder why it earned a spot on the late-night programming block. Turns out, the lighthearted show is perfectly balanced by a rather dark theme. One that it handles with poise and grace, and a healthy dose of humor.
Smiling Friends is a company whose objective is to make people happy. As such, they have a hotline for people to call and a team tasked with listening to callers' grievances and finding ways to resolve them. Therein lies the rub, however. You see, happiness isn't quite as easy to grasp as one might imagine.
The Adult Swim animated show premiered in January 2022. It originally aired as part of Adult Swim's 2019 April Fool's Day stunt to major praise from audiences and critics alike.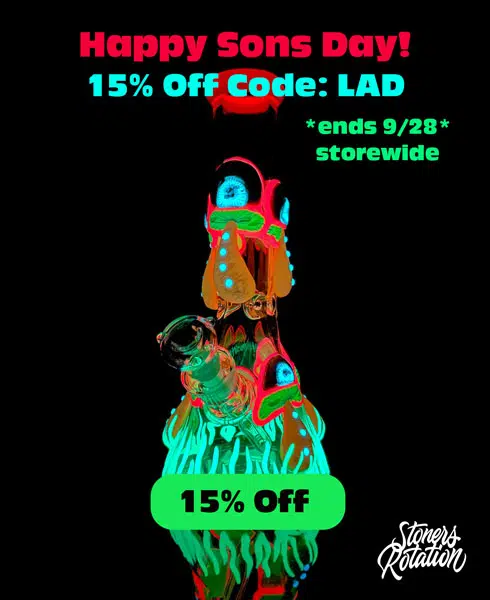 Royal Crackers
Royal Crackers follows family man Stebe and bass guitar player Theo Jr., brothers who patiently await their comatose father's ultimate demise so they can inherit his cracker empire. As the duo dream of big things and grander futures, dear old papa holds strong, and their limbo continues.
Little else is known about the show and we are yet to see anything beyond the main title card. Nonetheless, the series was picked up a while back by Adult Swim. And after a long wait, it is finally set to drop in 2022.
Alabama Jackson
Alabama Jackson features the titular time traveler who goes on a quest alongside Harriet Tubman to protect black history from being erased by Woodrow Wilson. Described as a black Indiana Jones by series creator Donald Faison, this stop motion show dropped on Adult Swim's YouTube channel earlier this year.
The premise reads like a fever dream, one that is also comedy gold. Alabama Jackson is also, however, a wonderful testament to the creativity that can flow when people from different backgrounds come together and give a voice to the otherwise silenced.
Faison's mother, Shirley, participated in the show's writing. As a genealogist, Shirley brought some invaluable experience to the table. She worked alongside a writing team that included Seth Green – who also stars as Woodrow Wilson. And together, they have crafted something that is as trippy as it is unique.
Robot Chicken
Alabama Jackson is, as many fans might well know, not Green's first attempt at stop motion comedy. Robot Chicken, which has aired since 2005, features the titular chicken who after being turned into a cyborg by mad scientist Fritz Huhnmorder is forced to endure a random selection of TV shows.
Thanks to this bit, the audience is treated to a side-splitting show filled with pop-culture references, parodies, and meme-worthy content.
Blade Runner: Black Lotus
The Blade Runner franchise is the gift that keeps on giving. And with this Japanese-American CGI fest that is a collaboration between Crunchyroll and Adult Swim, the franchise offers a blend of two approaches. The result? A visually stunning addition to the world we all know and love.
Black Lotus focuses on Elle, a female replicant in the year2032 who has seemingly lost all her memories. As she traverses a world that is both foreign and familiar to her, she must battle foes to uncover the truth of her bloody past.
The show just completed its first season. That makes this the perfect time to binge-watch the entire thirteen episodes so you can patiently await the eventual season two drop with the rest of us mortals.
Birdgirl
Judy Ken Sebben, daughter of Harvey Birdman, finds the delicate balance in her life threatened when she inherits her father's empire upon his sudden death. Now, under the watchful eyes of all around her, she must fight even harder to keep her identity as Birdgirl a secret. All while continuing to fight crime and save the world.
Birdgirl is a wonderful homage, both to Birdman and to other animated shows of the '80s. Both in visuals and scriptwriting, the show does a pretty solid job at recreating an era of animation long since passed.
Your Pretty Face Is Going to Hell: The Animated Series
That's right. After entertaining audiences for four seasons in its live-action iteration, Your Pretty Face Is Going to Hell is returning. Only this time, it's as internet-exclusive shorts in an upcoming animated series.
Your Pretty Face has a simple enough premise. It's like The Office, only it's set in hell. The show is led by bumbling associate demon-in-training Gary who hopes to excel at capturing fresh human recruits so he can climb the demonic corporate ladder. After all, who DOESN'T want a seat at Satan's table?
Originally developed as a one-off finale special to close the show, the project morphed into something quite extraordinary. While we don't have a trailer for what it turned into just yet, it's certainly going to be one hell of a ride when it drops.
Aquadonk Side Pieces
An Adult Swim animated series that delivers exactly what it promises with its title, Aqua Teen Hunger Force featured a force comprised of three sentient fast food items that go on adventures, solve crimes, and save lives. In its latest iteration, though, the villains are the ones getting their day in the sun.
Aquadonk Side Pieces is a spin-off show that will focus on the side characters of the original show. Particularly, the villains. This includes everyone from the Mooninites and the Plutonians to The Cybernetic Ghost of Christmas Past.
Uzumaki
After several delays, the animated adaptation of Junji Ito's Uzumaki is finally set to release in October 2022. Ito has earned reverence among horror fans and authors alike, deservedly so. And while adaptations of his work have often gone horribly wrong, this one looks promising.
Uzumaki, or "Spiral" is set in a small town that descends into chaos and madness after mysterious spiral patterns begin cropping up all over the place. It begins with understated spine-chilling terror and devolves into a deluge of pure horror, in the best way possible. But be warned: this isn't for the faint of heart. Prepare for guts and gore galore.
Adult Swim: The Stoners Paradise
Cartoon Network had already earned its throne as one of the most sought-after channels for children's entertainment. It concurrently managed to also endear itself to the adults around its young audience. Yet, it also recognized a flaw in its own design: its largest audience went to bed at a certain hour. And viewership disappeared as the adults all switched to other late-night programming blocks. And thus, Adult Swim was born.
Since its inception, Adult Swim shows – as well as its games – have been a refuge for all who were up at ungodly hours looking for off-the-wall entertainment that could sate the slumberous mind. And if the quality of their recent line-up of shows is anything to go by, they're going to continue to be the go-to late-night gamer block for generations to come.
Do you have more burning questions around cannabis?
Email us at [email protected] with your questions/topic suggestions and we will get back to you!