If you're a stoner, there's a high chance you've watched this comedy series about a bunch of twentysomethings making their way through life. We've all enjoyed watching Blake, Adam, and Anders evolve and grow up over the course of seven seasons as they navigated their way through work and their annoying boss. However, if you've got the munchies for more funny, light shows, you'll seriously appreciate this list of shows like Workaholics we've put together.
Source: Flickr
10 Shows Like Workaholics If You Love Lighthearted Comedies
The Mick
At its core, Workaholics is a show about a bunch of screwups who are not equipped to handle adult responsibilities but have to. This series about Mackenzie Murphy (Kaitlin Olson), a girl from Rhode Island, follows loosely the same principle. When her sister is accused of federal crimes, she is forced to flee the country to avoid jail. Mackenzie has no choice but to take care of her niece and nephews left behind in Connecticut.
Kevin from Work
Kevin From Work is a romantic comedy set in the workplace, much like Workaholics. When Kevin gets a new job offer from an overseas company, he decides it would be a good idea to declare his long-time love for his co-worker. Of course, he will never see her again, so what's the worst that could happen? However, much to his dismay, his job offer falls through, and he is left with no choice but to return to his old job. Can things ever go back to how they were before he confessed his love? Watch the show to find out.
It's Always Sunny in Philadelphia
Workaholics is a show about friends who work together, and IASIP is similar in its plot. The series revolves around 5 friends with whacky, eccentric personalities who run an Irish pub together. As you may imagine, things are not always smooth sailing for this co-dependent gang. Follow their adventures as they get into all sorts of trouble, all while trying to keep their business afloat. The show has a lot of LOL-worthy moments and is especially loved by the stoner community.
Peep Show
Peep show is about two guys – Mark Corrigan and Jeremy Osbourne, who meet in a fictional college and become roommates. One of them is a responsible chap and employed in some way or another through the 9 seasons of the show. The other one, however, is mostly unemployed and an aspiring musician. They don't always get along, but they've got each other's backs. If you love British humor, you'll definitely enjoy this series. And if you haven't given British comedy a go yet, this is a great show to start with.
Corporate
If what appealed to you the most about Workaholics is the 'corporate' aspect of it all, we guarantee you'll love this sitcom. The show is about Matt and Jake, two executive trainees who deal with stressful managers, annoying colleagues, and other obstacles while climbing the corporate ladder. The show features Matt Ingebretson, the comedic genius, in a leading role. He is also one of the writers of the show.
Lovesick
Dylan is a modern-day Casanova with a long and almost embarrassing sexual history. However, when he discovers that he has an STI, he must now face the past he's been trying so hard to let go of and let his former lovers know of his diagnosis. Every episode covers a past romantic interest, some funny and some plain traumatic. Thankfully, he has his two best buddies, Evie and Luke, who make this process less painful.
Barry
When I first read the synopsis of Barry, it sounded so absurd that I just had to watch it. The plot of the show revolves around Barry, a successful hitman. On one of his missions, he encounters a theatre group. He discovers a passion for acting so strong that he decides to leave his life of crime behind to pursue it. However, his past might not be as willing to let go as he is, and he finds himself stuck between two worlds.
Outsourced
When Todd Dempsy gets transferred to India to manage a new call center, he is excited for his new life ahead. However, when he gets to Bombay, things are not as exciting as he thought. Follow him as he tries to form friendships and lead the team, all while getting through the shock of the new environment, recession, and the vast difference in cultures.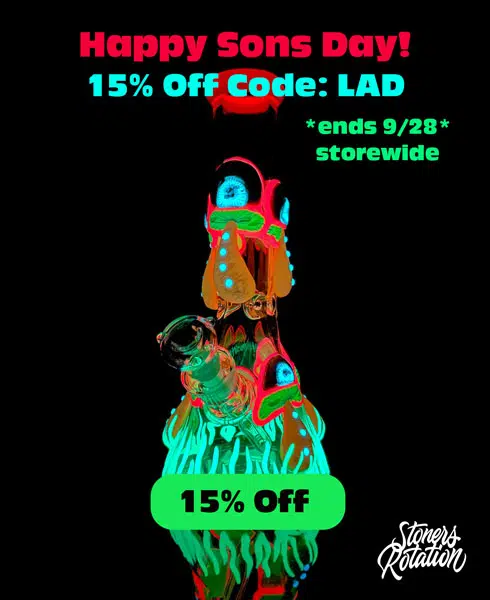 The League
The League might not seem like it belongs on a list of shows like Workaholics at first because it's a sports-based comedy. However, these shows are very similar, as they are both work-work centric shows. The League is about six friends who are part of a fictional football league and are willing to overcome any obstacles to win the championship.
The Office
You had to scroll to the bottom of the list for the best recommendation. When it comes to workplace comedies, no one does it better than The Office. It's a mockumentary sitcom about a fictional paper company called Dunder Mifflin, based in Scranton. The branch is under the management of goofy Michael Scott, who seems to care more about having fun than ensuring sales goals are met. This series is among the first that introduced the concept of writers acting in the show. It definitely ranks high on our list of shows like Workaholics.
Bonus Picks
Parks and Recreation
Reno 911!
Letterkenny
The Crazy Ones
Ground Floor
More Stoner Shows Like Workaholics
This show has enough content to fuel your next stoner session. However, if you're looking for more hilarious shows to watch after getting high, check out this list we put together of the best adult swim shows for stoners.
Do you have more burning questions around cannabis?
Email us at [email protected] with your questions/topic suggestions and we will get back to you!