Tech geeks and tech noobs don't usually see eye to eye on much, but both parties agreed that Silicon Valley was a great watch. The comedy series follows Richard, the CEO of Pied Piper, as he tries to take his company to the top, competing with many companies and tech moguls. The show's satire, wit, and crazy characters made the show stand out among many other corporate comedy shows. So if you're looking for more whacky shows to watch after your next smoke sesh, here are some great recommendations for shows like Silicon Valley.
Photo: Wikimedia Commons
10 Work-Centric Comedy Shows Like Silicon Valley
Nathan For You
This hilarious comedy series follows Nathan Fielder, who plays a business consultant assisting struggling startups. However, if you know anything about Nathan Fielder's humor, it sometimes can be a little insensitive, which is not always perceived well by the entrepreneurs. As a result, the show has the potential to make you feel uncomfortable and experience second-hand embarrassment. Still, if you love a good work comedy, this show fits nicely on the list of shows like Silicon Valley.
Mythic Quest
When I watched the first episode of Mythic Quest, I was instantly reminded of Silicon Valley. It has a similar start-up environment, eccentric characters, and tech-centric plot that almost made me miss Silicon Valley a little less. The show follows the employees of one of the most popular multiplayer games as they struggle to keep the company afloat among many tech glitches, new launches, and internal drama.
Succession
If you like business dramas, I guarantee you'll love Succession. The show follows the Roy family, who run Waystay RoyCo, led by the head of the family and powerful media Mogul Logan Roy. When the time comes for Logan to name his successor, tensions rise between the siblings as people wonder who will be the one to replace him. Like SV, Succession is a satire with a few edge-of-the-seat moments that will leave you hungry for more and is definitely high on our list of shows like Silicon Valley.
Space Force
Space Force is a relatively new show that has earned its space in the list of best comedy shows in recent years. The show follows a group of people who work together to build and establish the U.S Space Force. The series has some influential cast members like Steve Carell and John Malkovich and has a lot of funny elements to keep you entertained, especially when you're high.
Veep
Veep is another show that is set almost entirely within the work environment. It follows the life and work of the Vice President and other people who work in the President's office. Even if you don't know the first thing about politics, you'll still be able to enjoy this show because, like Silicon Valley, despite having a serious theme, it focuses more on the comedic aspect than on the actual work.
Devs
If you don't want to get sucked into watching a long TV show, you'll enjoy this mini-series with a fairly similar setting as Silicon Valley. It is also set in the IT sector, where a software engineer wants to unravel the mystery of her boyfriend's death. The journey leads her to unravel scary things about his company and its founder, played brilliantly by Nick Offerman. The show is a sci-fi thriller and promises a trippy experience, especially while you're high.
Maniac
While we're on the topic of mini-series, we have to talk about this great show starring Jonah Hill and Emma Stone. In this sci-fi thriller, Hill gives an incredible performance about two loners who sign up for a medical trial that promises to erase their memories. However, the experiment takes them on a mind-bending experience that will trip you out even when you're sober, let alone high.
Upload
Ever thought about what happens in the afterlife? According to Upload, you have an option to live in a virtual afterlife by "uploading" your conscience. The show follows Nathan, who chooses to 'upload' after his death. Unfortunately, what starts as a picture-perfect setting slowly turns dark as he tries to unravel the actual reason behind his death. The show's first season was a success, and the second season aired recently, which means there's no better time than now to start binging.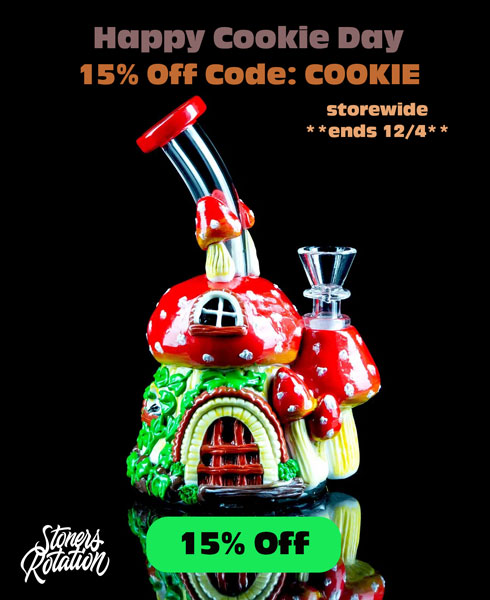 Mad Men
Mad Men is considered one of the finest workplace dramas and revolves around an advertising firm in the 60s. The protagonist, Don Draper, tries to make it big at his workplace while also not letting it negatively impact his personal life. The period drama has a lot of socio-political plot points, and the character writing also deserves some serious praise.
The IT Crowd
Of course, we saved the best for last. Of all the shows on this list, IT Crowd is probably the closest to shows like Silicon Valley. This British comedy is also set in a tech company. It follows three employees of an IT department who constantly get into goofy misadventures. So, if you enjoy British humor and workplace comedies, this is just the show for you.
Bonus Picks
The Office
Barry
Halt And Catch Fire
StartUp
Planet Of The Apps
What To Watch If You Like Trippy Shows Like Silicon Valley
This list has enough hilarious shows to power you through your next smoking sesh. However, if you're still looking for more stuff to watch while high, check out this list of movies with sunning trippy visuals.