As a global community, we have faced countless disasters, wars, conflicts, and pandemics. These events often lead to helplessness or a lack of purpose and fulfillment in many individuals. Owing to this lack of purpose, the one question everybody has been asking themselves is "Is life worth living? What makes it worth it?" Positive psychology aims to answer exactly that. We've compiled a list of the best positive psychology books perfect for anyone wanting to explore the "Why's" and "What's" of their existence. These books, known as some of the best books on positive psychology, cover a vast number of topics and make for a great source of inspiration and motivation.
Photo: Unsplash
Flow
Author: Mihaly Csikszentmihalyi, Ph.D.
If you've watched the movie Soul by Disney Studios, you'll be familiar with the concept of flow. Flow, in simple terms, is what makes an experience or an activity truly enriching. When one has tapped into their "flow", they combine their actions and a heightened state of consciousness to immerse themselves in the activity, losing track of time. We often notice that when we're doing something we love, such as baking, playing a musical instrument, playing with a pet, or painting, we lose all track of time, and thoroughly enjoy the "flow" of the activity we have chosen. This book is a great guide on one's flow, how one can experience it, and why it is essential to find balance and happiness in life.
Authentic Happiness: Using the New Positive Psychology to Realize Your Potential for Lasting Fulfillment
Author: Martin Seligman, Ph.D.
Martin Seligman is one of the world's leading experts on positive psychology and former president of the American Psychological Association. His book on positive psychology, Authentic Happiness, is a must-read. According to Seligman, to live a truly fulfilling life, one must aim for one of the following forms of attainable happiness
a pleasant life
an engaged life
or a life full of meaning
Be it working professionals, retired individuals, or college students, this book should be on everyone's bookshelf.
Man's Search for Meaning
Author: Victor Frankl
The Holocaust under Nazi Germany was one of the darkest periods of world history. Victor Frankl, the author, was one of the millions of Jews sent to work camps under a cruel Nazi regime. His book, "Man's Search for Meaning" borrows from his own experiences as a prisoner at these work camps, and teaches us an important lesson when the world around us feels hopeless.
"Those who have a 'why' to live, can bear with almost any 'how'."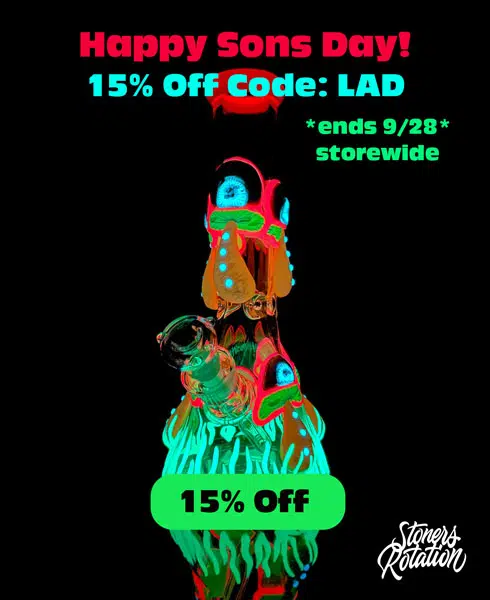 Positive Psychology In a Nutshell: The Science of Happiness
Author: Ilona Boniwell
The perfect introduction to positive psychology and the science behind it, this book by Ilona Boniwell includes a lucid description of positive psychology, as well as steps that one can follow to apply their takeaways from this book in their day-to-day life, and makes a great gift!
Positive Psychology
Author: Bridget Grenville-Cleave
Positive psychology books by Bridget Grenville-Cleave clinch the top spot on the "must-read" list, but this book is a great start to all things positive psychology. Be it emotional resilience, finding purpose in day-to-day activities, building healthy meaningful relationships with others, or knowing more about yourself, this book is an excellent start. It includes steps and strategies that you can follow over a period of time, an easy way to include positive psychology in your daily life!
Self-Compassion: The Proven Power of Being Kind to Yourself
Author: Dr. Kristin Neff
"Be kind to yourself."
We've heard this phrase a million times, from self-help guides, loved ones, mental health professionals, or uplifting posts on social media. But how exactly does one show compassion to oneself? In a society that values a competitive streak and the constant striving toward perfection, this book is a great tool to step back, get in touch with yourself, and most importantly, be kind and loving towards yourself when you need it the most.
Positive Psychology for Dummies
Authors: Averil Leimon and Gladeana McMahon
Has there ever been a positive psychology book list complete without a "For Dummies" version? Positive Psychology for Dummies, as the title suggests, is a clear, concise, and easy-to-understand guide to all things positive psychology. Keep it around as a handbook or a handy reference for your self-improvement assignments, this book is sure to give you an excellent introduction to positive psychology and top tools and strategies for application of its theories in your day-to-day life.
Mindset: The New Psychology of Success
Author: Carol S. Dweck, Ph.D.
Carol Dweck, best known for her theories of neuroplasticity and work on psychological traits, has authored a book that's the perfect practical guide to approaching positive psychology in our career, romantic relationships and parenthood, academic growth, and personal mental wellbeing. In a world where everyone's looking for simple yet effective tools to know and harness their true potential, this book is a must-have.
Grit: The Power of Passion and Perseverance – 9
Looking for a book to help you bounce back from failure and missteps in your professional and personal life? Angela Duckworth's book Grit talks about why endurance and resilience is an essential skills that one needs to develop, as well as steps on how to work towards a more consistent, resilient way of life. A defining feature of this book is that while Duckworth talks about developing "grit", she emphasizes that anyone, absolutely anyone, regardless of their IQ, career, background, or age, can be a gritty individual. An excellent gift for a to-be college freshman or a new friend at the workplace!
Applied Positive Psychology
Authors: Tim Lomas, Kate Hefferon, Itai Ivtzan
A book perfect for a classroom, this textbook serves as a powerful guide to all those learning about positive psychology, its applications in one's life, as well as the theories that support this branch of psychology. This book also provides space for personal reflection, a tool every individual must use daily.
Love 2.0: Creating Happiness and Health in Moments of Connection
Author: Barbara L. Fredrickson, Ph.D.
A beautiful introduction to the benefits of love, be it a momentary spark of connection between two strangers on a train, or a long-lasting connection with one's family and partner, Love 2.0 is a thorough text that supports Barbara's theory on love and longevity – the more we love and show support, the longer, healthier, and fulfilled our life will be. From practices in the workplace to self-healing, this book's got it all.
Be Happy
Positive psychology is a fascinating field to explore, and these books are the perfect way to get started on one's journey to a happier, healthier, and more fulfilling life, one that's filled with purpose. If you're curious about positive psychology, its recent research findings, and further concepts, we recommend visiting https://positivepsychology.com/ for even more positivity!
Do you have more burning questions around cannabis?
Email us at [email protected] with your questions/topic suggestions and we will get back to you!