White Chicks is a 2004 comedy starring the Wayans brothers as the Copeland brothers, a duo of cops saddled with protecting a pair of wealthy, bratty, socialite sisters after they botch a drug bust. What could possibly go wrong? Well if you're browsing a list of movies like White Chicks, then you probably know exactly what could go wrong.
Photo: Flickr
Best Comedy Movies Like White Chicks
The early 2000s was an era of a very specific kind of comedy. A kind that was unfiltered, did not care much for the confines of reality, and had absolutely no issues being as crass as it so desired. White Chicks is one of the crowning jewels of this era, deservedly so.
Here are a few more films through the ages that match its spark, both in writing as well as flawless comedic delivery on the part of the cast.
Hot Chick (2002)
The precursor to 2020's Freaky, Hot Chick sees teenager Jessica switch bodies with a 30-year-old criminal. She soon enlists the help of her friends to find her real body before the upcoming cheerleading competition and prom night. And, of course, before said criminal gets her body arrested for petty crimes.
Much like White Chicks, this film was panned by critics and the Razzies alike, yet found approval among audiences over the years. It's silly, ridiculous, over-the-top, and features a part that very few besides Rob Schneider could have played.
Some Like It Hot (1959)
Marilyn Monroe, Tony Curtis, and Jack Lemmon star in this classic comedy of screwups and crossdressing.
When musicians Joe and Jerry witness a mafia-backed massacre, they find themselves on the run. As the walls close in, the pair hatch a plan to disguise themselves as female musicians and join an all-female band. Chaos, expectedly, ensues.
The film remains one of the most beloved of all time, featuring on several must-see lists as well as considered a treasure of the world of films.
Big Momma's House (2000)
Martin Lawrence stars in this crime comedy as FBI agent Malcolm Turner, whose specialty is being able to do undercover work in disguise. When he is assigned to the case of an escaped convict and realizes the man might be after his ex-girlfriend, Malcolm disguises himself as her estranged grandmother in the hopes of being able to protect her and catch his guy.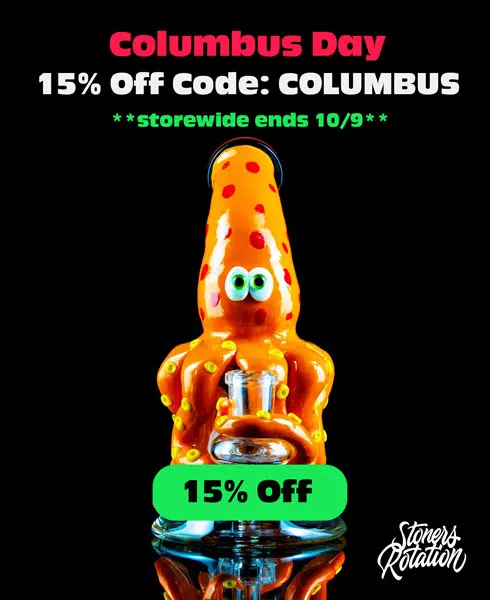 A classic screwball comedy and quintessentially early 2000s, Big Momma's House is a definite watch for fans of White Chicks.
Sister Act (1992)
Whoopi Goldberg has given audiences several classic films over her career. But Sister Act remains one of her best.
Deloris is a club singer who, after witnessing her boyfriend commit murder, is placed in the witness protection program. Her cover? Being a nun at a small church in a run down. Despite initial objections on both sides, Deloris relents and joins the convent and the church accepts her, for a large fee of course.
While there, Deloris soon teaches the nuns a thing or two about having fun and they, in turn, teach her about sisterhood.
Stuber (2019)
While White Chicks is essentially something in the middle of outrageous comedy and social commentary, it does offer a touch of action as a buffer. So if you're looking for movies like White Chicks that lean a little more into the action, Stuber is a pretty solid choice.
Stuber features the unlikely pairing of Dave Bautista and Kumail Nanjiani as a cop and the Uber driver he recruits for a high-speed chase. Along the way, they confront their own fears and hangups and build an odd friendship that will, hopefully, spawn many more films with this duo at the helm.
Miss Congeniality (2000)
If there's one thing Sandra Bullock is known for, it's range. From high-octane action flicks like Speed (1994) to swanky crime movies like Ocean's 8 (2018) to chilling horror films like Birdbox (2018), Bullock has sealed the deal as one of Hollywood's most versatile leading ladies. But long before she laid claim to the title, she was in a little old film called Miss Congeniality. Maybe you've heard of it.
FBI agent and resident tomboy Gracie Hart is tasked with going undercover as a contestant at the Miss United States pageant after her department receives word that a bomb might be set off at the grand finale. Hart is, naturally, an odd duckling at a competition filled with women who have trained for the title their whole lives. But she soon comes to appreciate and care for them as they do her. And as did audiences Bullock, who became a global hit and has remained a fan favorite since.
Don't Be a Menace to South Central While Drinking Your Juice in the Hood (1996)
Splendid writing aside, White Chicks boasts stellar performances from its cast who really made the cult film what it is. The same team came together and gave us another gem in Don't Be a Menace to South Central While Drinking Your Juice in the Hood, a spoof of several coming-of-age hood films. Hence, the title.
The film is naturally a riot, but even more so if you've seen all the films it parodies. And in addition to these, Don't Be a Menace also manages to poke fun at itself and, much like White Chicks, offers subtle social commentary on blackness and how it is portrayed in films.
Rush Hour (1998)
A Chinese consul's daughter gets kidnapped by terrorists. When the American FBI is assigned the case, the consul decides to bring in a man of his own to assist them: Hong Kong's very own Detective Lee. Pride wounded, the FBI agents in charge scout LAPD detective Carter to, essentially, babysit Lee while they handle the case.
Equally offended, the oddball duo set out to solve the case themselves, with no resources, no leads, and no backups. They might take the whole city down with them, but at least it's one hell of a ride.
21 Jump Street (2012)
High school friends turned cop buddies Schmidt and Jenko find themselves right back where they started – in high school – when they are assigned to a case that requires them to pose as students and locate the source of a new synthetic drug. As such, they are now officially members of the 21 Jump Street program, which recruits youthful-looking officers and has them take on undercover missions at schools and colleges.
This, naturally, is a pretty big break for the duo. Unfortunately, life never does go quite as planned, does it?
The Heat (2013)
Bullock once again delivered on the acting chops as part of this action-comedy, alongside veteran comedian Melissa McCarthy. This time, the duo star as investigators trailing a mobster in Boston.
As with all buddy cop films, the pair's opposing personalities and approach to their jobs are the source of much of the film's conflict as well as comedy. But the leading pair's chemistry is what truly makes this film a hoot. The Heat is part of a string of fantastic female-led comedies that have graced our screens over the last decade and makes a strong case for more movies with Bullock and McCarthy as the leading pair of screwups who somehow manage to get the job done.
White Chicks & Stereotypes
Despite its outrageous humor taking center stage, White Chicks is ultimately a subtle jab at white privilege and the on-screen depictions of black stereotypes. So much so, several academic articles have been penned, picking apart the movie's underlying messages and what it says about race.
Ultimately, though, movies like White Chicks while surprisingly self-aware and insightful, are designed to be laugh-out-loud comedies that you aren't expected to think too deeply about. They exist to entertain. And boy do they do!
Do you have more burning questions around cannabis?
Email us at [email protected] with your questions/topic suggestions and we will get back to you!