Booksmart hit the stage back in 2019 and instantly became a favorite among both critics and audiences. And if you find yourself yearning for more movies like Booksmart that are as hilarious as they are insightful, we've got you covered!
A simple yet well-crafted coming-of-age teen comedy, Booksmart hit several teen issues. From college admissions to feeling your youth slipping away, to dealing with baseless judgments and growing from newfound awareness. All-in-all, Booksmart was a masterpiece, delivered to us by none other than director Olivia Wilde herself.
Here are ten more movies that manage to tickle the funny bone and tug at the heartstrings all at once.
Photo: Flickr
List of Funny Movies like Booksmart
The Half of It (2020)
The Half of It is an award-winning Netflix film featuring a gifted young cast and a unique take on a tale as old as time.
The premise of the film isn't novel within the teen rom-com genre. A guy asks an unpopular girl to help him win the heart of the popular girl, only to fall in love with the first girl along the way. What The Half of It does differently, however, is offer much more fleshed-out characters. Their motivations and struggles are laid bare. And with wonderful direction and a quality script to boot, this is the perfect coming-of-age teen movie with a twist that leaves you feeling all warm and fuzzy inside.
Good Boys (2019)
Much like Booksmart, this movie features a group of youngsters navigating major life changes and trying to find their way, all while trying to make their way to a party hosted by the popular kids. And much like Booksmart, Good Boys sees the main trio run into several mishaps along the way. Ones that test their friendship and have them questioning life.
Much of the criticism this film received was directed at its often crass, gross-out style of humor. But if Adam Sandler's films are anything to go by, there's a huge audience for this genre. And at the end of the day, there's nothing wrong with a movie that's purpose is to shine a lens on some serious issues using seemingly superficial comedy.
The Perks of Being a Wallflower (2012)
Loud humor, of course, may not be everyone's cup of tea. While some might prefer movies that center humor and offer laughter in all its shades, others might prefer a more measured approach to story-telling.
One of the things that make movies like Booksmart so loveable is that outside of the humor itself, these films offer a subtle catharsis as they address important, life-defining experiences.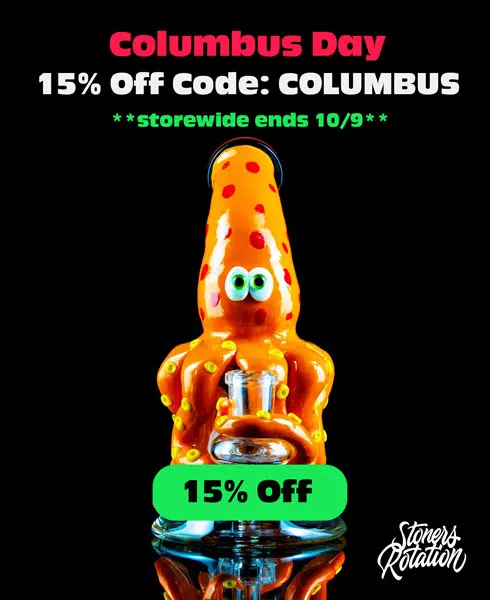 The Perks of Being a Wallflower earned wild praise when it was released. It opens with Charlie, a teen who deals with depression and is entering a new school. He quickly befriends two siblings, but as life progresses, he grapples with his mental health issues. When his PTSD progresses from bad to worse, he has to face certain memories he has repressed.
The ensemble cast, which includes Logan Lerman and Emma Watson in leading roles, earned praise for their performances. The movie also earned praise for touching on serious issues like depression and bullying in a way that was both thoughtful and hopeful.
Love, Simon (2018)
Love, Simon may be categorized as a comedy-drama but don't let that fool you: this one's a rollercoaster ride of emotions. The film is largely known for being the first major Hollywood studio film that focused on a gay teen romance, but what really made it such a favorite was its ability to treat Simon and his story with the same respect and tenderness afforded to straight characters in similar films.
The movie sees Simon attempt to balance his family, friends, school, and identity as a closeted gay teen. This balance becomes especially precarious when a mysterious blackmailer threatens to out him, and when Simon falls in love with yet another mysterious anonymous classmate online and tries to find him among the sea of teens at his school.
Warm-hearted, funny, and deeply moving, this film helped people of many communities feel seen. And it's not hard to see why once you give it a watch. Or two.
The Broken Hearts Gallery (2020)
An equally warm-hearted movie, The Broken Hearts Gallery offers a ghosts-of-girlfriends-past-esque premise, but with a few modernized twists.
After a painful breakup Lucy, portrayed by Geraldine Viswanathan who earned significant praise for her role, decides to open up a gallery in Brooklyn that invites people to leave trinkets from their past relationships. Often, the items tell an untold story. And as the gallery fills up, Lucy slowly opens herself up to life and love again.
A simple, understated, and wonderfully crafted film with stunning cinematography, The Broken Hearts Gallery is the perfect film to curl up with on a weekend night.
The Map of Tiny Perfect Things (2021)
Speaking of trinkets, The Map of Tiny Perfect Things is an equally delightful movie that's definitely worth a watch if you're in the mood for a fun, insightful, yet light-hearted teen rom-com.
Taking a cue from the classic Groundhog Day, the film features two teens – Mark and Margaret – that are stuck in a never-ending time-loop. As the day repeats over and over again, Mark begins to build of map of "perfect moments" that happen throughout the day. As the two grapple with trying to escape the loop, they must confront the most important question of all: if you could relive and perfect one single day, would you choose to escape?
For many teens, this is a wild yet relatable idea. After all, youth can feel fleeting, and growing up is terrifying. And this movie does a fantastic job at capturing that experience.
The Kings of Summer (2013)
Teen discontentment with their parents is certainly one trope nearly every teen movie features. But in most cases, it either gets used to build conflict that leads to growth and resolution or it is used to comedic effect. In Kings of Summer, it does a bit of both and a whole lot more.
When a trio of teens decide they've had it with their parents' nagging and controlling attitudes, they decide to run away and live in the woods. Once there they build a home, begin hunting and play Monopoly.
As idyllic as that might sound to most teens, it doesn't go quite as planned. And while one might expect it's the woods that would be the issue, it ultimately boils down to a simple notion: running away from your problems doesn't really fix them. It simply causes them to manifest in other relationships.
And Kings of Summer drives that point home pretty well, with plenty of comedy and drama to aid it along the way.
Moxie (2021)
Amy Poehler's 2021 teen comedy-drama Moxie centers on 16-year-old Vivian, a young feminist who starts a school zine that deals with issues like bullying and sexual assault as a way to call out the unfair treatment of girls at the school and empower her peers.
Over the course of the film, girls at the school begin joining the growing movement that allows them to finally stand up for themselves.
While dealing with some rather heavy topics, Moxie ultimately does manage to stay rooted in the coming-of-age story of Vivian as well as the girls she befriends along the way. And as they all find their individual and collective voices, we're left to feel awe at their courage and gumption. And, of course, their moxie.
The Sisterhood of the Traveling Pants (2005)
When it comes to movies like Booksmart, a theme that does stand out is seeing positive representations of female friendships. And that is a theme that The Sisterhood of the Traveling Pants tackled wonderfully.
Featuring an all-star cast as the leading foursome, Sisterhood showcases the highs and lows of teen life. The movie manages to touch on a variety of issues, including culture, grief, loss, abandonment, romance, sex, and much more. As each girl tackles their respective issues, their bond is tested, but ultimately, they hold on to each other even tighter than before and see each other through the worst.
The Sisterhood of the Traveling Pants 2, which was released a few years later in 2008, sees the story through as the girls grow from teens into adults and navigate the relentless curveballs life has to offer. The saga offers a wonderfully-crafted coming-of-age teen comedy centered on female friendships and growing up.
10 Things I Hate About You (1999)
10 Things has earned renewed interest in recent years, owing to its 20th anniversary as well as a sort of cult-status revival among fans, both old and new. And with good reason!
This quintessentially '90s film truly has it all: teen romance, comedy, angst, coming-of-age, self-love, persistence in the face of opposition, and a cast full of teen heartthrobs most of whom would go on to have illustrious careers.
Not to mention it was a perfect example of what a book adaptation should be – a modernized retelling of Shakespeare's Taming of the Shrew in which the titular Shrew is a high school feminist who is unapologetically who she is, and remains so when the curtains come down.
If there's anything that can truly take a movie to the next level it's quality characterization that offers growth and learning without rewriting the character itself. And this just so happens to be something this movie offers in spades!
Korean Face Masks Go Great With Movies Like Booksmart
No really, try pairing this list of movies like Booksmart with a self-care day filled with face masks, some edibles, maybe a sandwich, or a five-course meal if that's your preference. Whatever makes you feel the warmth that these films are sure to bring to your heart. Because if there's one thing these movies are sure to do is hit you right in your feelings. In a good way, of course!
Do you have more burning questions around cannabis?
Email us at [email protected] with your questions/topic suggestions and we will get back to you!