This Saturday night, Mike Tyson's awaited return to boxing will finally happen. Despite the excitement towards the sport, there's another silver lining: marijuana use will be permitted in the Tyson vs. Jones fight.
Photo source: Unsplash
Can the fighters smoke weed?
The boxing match will take place at the Staples Center in Los Angeles, and while usual medical tests will be done, this time around, using marijuana won't be illegal.
This means that if either of the fighters had traces of cannabis in their system, that would not prevent them from participating. 
Mike Tyson, 54, former World-Champion will face Roy Jones Jr., 51, in the ring for the exhibition match.
Tyson's World Tour
While Tyson retired years ago, he did a world tour of exhibition fights. This long-awaited boxing event was first announced on April 23rd. 
It'll be a fight of eight rounds and will be officially sanctioned by the California State Athletic Commission.
Mike Tyson's history with marijuana
Tyson has a long-standing history with marijuana. He's previously admitted to smoking pot before previous fights, and of course, makes tens of thousands of dollars a month through his cannabis company, 'Tyson Holistic'. 
The brand started in early 2016 and distributes all kinds of marijuana products. In 2018, they expanded by building a grow area to 16,000 acres in Desert Hot Springs, California, under the name 'Tyson Ranch'.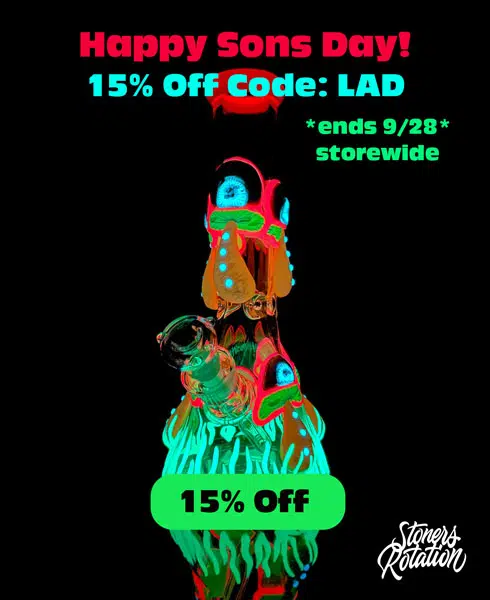 Half a million-dollar business
The Tyson marijuana business has brought in at least half a million dollars per month since inception.
From growing to selling and other activities such as cannabis research, Tyson Ranch has expanded the fighter's bank significantly. It's a comeback for Tyson who after earning more than $300 million over the years boxing, filed for bankruptcy in 2003. Tyson Ranch even has a hotel and offers a luxury camping experience, adding to its overall revenue.
Advocating for medicinal pot
Tyson has also been a huge advocate for weed, especially medicinal pot. He's previously mentioned that marijuana helped him get through some difficult times with his mental health.
In a video with his business partner and former NFL player, Eben Britton, Mike claimed that he smoked about $40,000 worth of marijuana every single month. It's safe to say that Mike will probably hit a joint or two before the big fight. 
Do you have more burning questions around cannabis?
Email us at [email protected] with your questions/topic suggestions and we will get back to you!