Smiling Friends is easily one of Adult Swim's most beloved and most popular shows. Centered around a charity dedicated to making people smile, the animated series features rudimentary animation and a classic, almost simplistic art style. Both of these lend heavily to the show's charm and popularity.
The show's pilot aired rather unceremoniously – totally unannounced – as part of Adult Swim's April Fool's Day event in 2020. Just over a year later, the nighttime programming block would order a whole season, owing largely to unprecedented fan response. But it wasn't till early this year that it finally dropped.
And despite only being a few months into its run, it has already won over audiences whose tastes include such shows as the eternal fan-favorite, Rick and Morty.
Image: Pixabay
Adult Swim's Smiling Friends: A New Era of Absurd, Zany Humor
Why exactly is Smiling Friends as popular as it is?
It's easy for someone that has never watched the show to give it a pass at first glance. With 2D characters backed by some old-school indie animation, it isn't the kind of show that is bound to draw you in visually.
Yet, as many fans have noted, the show's approach to art and animation is precisely what makes it so intriguing. With its unpolished, crude animation Smiling Friends can come off as seemingly amateurish. Yet it is anything but. What Smiling Friends' style accomplishes is a wonderfully subtle critique of our odd obsession with finesse and glamor. An obsession that often comes at the expense of depth and characterization.
On an even deeper level, the art style – reminiscent of older internet animation styles that gave us early greats like Charlie the Unicorn – is a representation of what it means to not judge a book by its cover. It is also a commentary on the superficial ways we attach meaning to passing pleasures and unattainable ideals.
And against this backdrop of philosophical discourse is a show so absurd in its themes, it could have only come from some of the most gloriously twisted minds of a bygone era.
The Minds Behind Smiling Friends
For anyone that grew up on YouTube, the name Zach Hadel should ring a few bells. Known to the internet as psychicpebbles, Hadel had already made quite a name for himself as an animator. When he teamed up with fellow animator, voice actor, writer, and director Michael Cusack for Hellbenders, a heavenly match was born.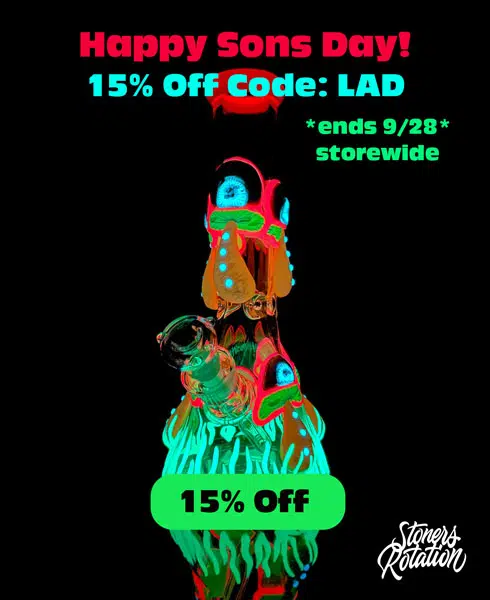 Unfortunately, this was not good enough for programming blocks like Adult Swim who chose not to pick the show up. This is perhaps why some fans feel vindicated now that the duo's newer venture, Smiling Friends has been picked up. Even more so seeing as it's probably going to be sticking around for a long time.
Hadel and Cusack also voice much of the show's characters, including hotline operators Charlie and Pim respectively.
Smiling Friends Voice Cast and Characters
Charlie is one of the Smiling Friends' employees. One who also happens to be so cynical, he represents every thirty-year-old millennial who went from hopeful optimism to nihilistic sardonicism within a decade. You'd think this would make him an odd hire for a role that requires spreading joy. Yet it's rather perfect considering the show's core idea. That performative happiness is a mere distraction from the reality of a purposeless existence.
Pim is a bubble of joy and a ray of sunshine even on the coldest of winter nights. The perfect foil to his cynicism, Pim brings hope to each seemingly lost cause. And, by extension, to the audience.
Outside of the leading duo, the show's eight episodes feature a whole host of characters. Several internet greats make notable appearances, including My Plinkett himself, Mike Stoklasa. His voicing of Desmond was so well-received that fans are already demanding him back as a regular. Stranger Things' Finn Wolfhard also makes a short appearance, as does his brother Nick. Even Newgrounds founder Tom Fulp lends his voice to the show.
For fans of internet humor and animation, Smiling Friends is a gift from the gods. One that, hopefully, keeps on giving.
Rick and Morty and Their Smiling Friends
It's not hard to spot some similarities in the comedic approaches both shows take to serious life issues. Perhaps the fact that Cusack and Rick and Morty's Justin Roiland are friends might indicate they share some similar ideals.
But where Rick and Morty can feel like a psychedelic fever dream – even without the psychedelics – Smiling Friends offers an understated, surprisingly wholesome look at the daily struggles of regular folk.
In just eight quick, snapshot 11-minute episodes, each with two plots, the show provides solace and comfort. Often to an audience of jaded adults trying to find purpose and meaning in their lives again. Smiling Friends' art style and animation certainly take some credit for tackling heavy topics without ever weighing down the show. But the writing and dark humor take the largest slice of the cake.
The Nostalgia of Internet Humor
One of the greatest pitfalls of modern television is the desire to be "edgy". Or, more specifically, an attempt to be provocative, unconventional, and subversive. An approach popularized by the likes of South Park and, of course, Rick and Morty.
In its current iteration edginess has, ironically, lost its edge. It is less of a tool for social commentary and more of a way to market a show to an impressionable younger audience. Or, at the very least, a way to create a stir and drum up some buzz. A lot less irreverent, self-aware humor. A lot more monologues that read like a current trends guide, as it were.
The Rick and Morty style allowed creators to take a stab at a world that's all too happy to stab back. And they did so using a unique brand of humor birthed on the internet in the early 2000s. Modern edgy shows, try as they might, can only offer more bark than bite. Often as they're being dragged to filth online by jaded adults who've seen quite enough of the commercialization of anarchy.
Amid a sea of imposters, Rick and Morty remains one of Adult Swim's best. Despite some fans lamenting a decline in quality and humor in season five, the show continues to push boundaries. Smiling Friends, much like Rick and Morty in its early days, has earned acclaim from all corners for its absurdist humor, bizarre art, and propensity for being able to do everything its predecessors did without losing its heart.
It remains to be seen, however, if the show can keep its streak going with its next season.
Smiling Friends Season 2: Will Smiling Friends Get More Episodes?
Smiling Friends barely hit the air before Adult Swim announced they had already picked it up for a second season right alongside fellow fan-favorite, Birdgirl. After its eight-episode season in January, the network confirmed in February that season two would follow soon enough.
Hadel and Cusack are set to return as directors and writers. They will most likely voice lead and supporting characters as well. On top of their primary titles, the duo also notably oversaw every other aspect of the show's production. This included storyboards, character designs, animation, and sound design, something they themselves thought was rather odd.
The show's team managed to craft stellar content with an extremely limited budget in season one. They should very likely be able to offer similar – if not better – quality animation and storylines now that Smiling Friends has been renewed for another round. Whether this translates to longer episodes or a longer season itself remains to be seen. So long as we get another episode with Desmond, we should all be quite sated.
Thank You for Being a Smiling Friend
As we wait for Smiling Friends to return, many of us will spend our nights binging the show again. As well as any interviews we can possibly find of the creators sharing their vision. After all, for a show that feels like we stumbled headfirst into the mind of two blazed internet artists, it stands to reason the creators behind it would be equally fascinating to listen to.
But if you were to hear them tell it, they really did just set out to make something funny. They were hardly trying to redefine the genre or create a new world in their image. Yet, they created something so perfectly suited for the times, it feels like a refreshing wet blanket on a fiery post-apocalyptic night.
And whichever direction they do choose to take with the next season, it'll be more than worth the wait.
Do you have more burning questions around cannabis?
Email us at [email protected] with your questions/topic suggestions and we will get back to you!