Weeds was a one-of-its-kind show when it first aired in 2005. It had everything – satire, comedy, and drama. Audiences worldwide got invested in the life of Nancy Botwin and her drug-dealing adventures. Though it's been a decade since the show ended, it's still ranked high among people who love both weed and good TV. If you're looking for more crime-related shows to watch high, check out this list of shows like Weeds we've put together.
Image source: Wikimedia Commons.
10 Funny and Satirical Shows Like Weeds
Orange Is The New Black
Like Weeds, Orange Is The New Black is also a women-led drama centered around crime. Piper lives a happy life until she is arrested for transporting drug money – a crime she committed a decade ago. Upon reaching the prison, she realizes that her partner in crime, Alex, is also in the same prison. With only each other to rely on, they try to get used to their new life in prison and encounter some eccentric characters during their time there.
Nurse Jackie
Jackie Peyton is an emergency room nurse and is ready to go to any lengths to ensure that her patients are well cared for. This includes occasionally bending the law. Oh, and did we mention that she's addicted to painkillers? Add her chaotic personal life to that, and you've got yourself a recipe for disaster. This series is full of satire and drama and is among our top contenders of shows like Weeds to enjoy during your next smoke sesh.
Shameless
Shameless follows a different plot, unlike a mother who will do anything to provide for her children. The show revolves around six children who suffer because of their father's alcoholism. When he fails to take care of his family, the responsibility falls on the eldest daughter, Fiona. While she works hard to compensate for their absent-minded father, he gets in the way and causes more problems for the family.
Californication
Hank Moody (played by David Duchovny) is a writer who, like all artists, suffers from a major case of writer's block. To stimulate his creativity, he moves to California in hopes of finding inspiration. However, all he finds is drugs and women, which eventually leads to complications with his lover and their teenage daughter. This show has its fair share of funny moments and is definitely guaranteed to give you a lot of good laughs, especially when you're high.
The Big C
Emmy nominee Laura Linney delivers a brilliant role as Cathy, a suburban mom. She leads an ordinary life with her family. However, her life turns upside down as Cathy discovers that she has cancer. The show documents her journey as she progresses from grief to anger and acceptance and tries to find joy in the tiny amount of time she has left. If you enjoyed the family themes in Weeds, then this dramedy is right up your alley.
Bored To Death
Jonathan Ames, played by Jason Schwartzman, plays a writer living in New York who enjoys an occasional joint now and then. However, things start going downhill for him when his long-term girlfriend decides to break up with him. As a way to deal with his boredom, he puts out an ad on Craigslist pretending to be a private investigator.
Six Feet Under
Nathaniel Fisher Sr. dies, but not before passing on the ownership of his funeral home to his sons, Nathaniel Jr and David. Confused but left with no choice, the brothers run the funeral home along with their friends and family. If you enjoy dark comedy, you'll love this black comedy about the Fisher Family. It's a hilarious family drama and should definitely be on your watchlist if you're looking for shows like Weeds.
Why Women Kill
This comedy-drama documents the lives of three different women living in three different decades – a lawyer in 2019, a fancy socialite in the 80s, and a 60s housewife. On the surface, these three women have nothing in common. However, as we look deeper, we discover the one thing that unites them – infidelity in their "happy" married life.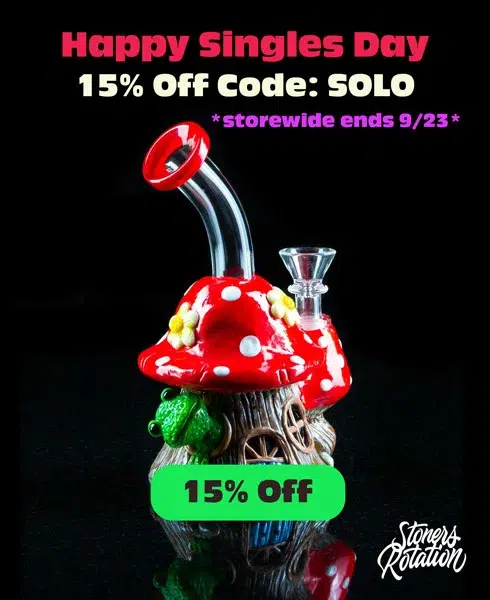 Claws
The show's plot revolves around five manicurists at the Nail Artisans salon in Florida. While they look like they're running a clean operation, they begin laundering money for a neighboring clinic. The show documents their rise to the top of the crime world as they try to build their own crime empire. It's equal parts comedy and drama and ranks high on our list of shows like Weeds.
Breaking Bad
We've left the best show for last. Much like Weeds, Breaking Bad is also a test of how far a person is willing to go to ensure that their family is taken care of. The series follows Walter White, an ordinary chemistry teacher who gets diagnosed with cancer. To make some quick money for his family, he partners with an old student, Jesse, to make and sell crystal meth. However, as the show progresses, Walter, or Heisenberg as he prefers to be called, develops a liking for the world of crime.
Bonus Picks
Barry
Entourage
Rescue Me
Girls
White Collar
More Comedy Shows Like Weeds
This list has TV shows full of comedy, drama, and other good stuff. We're sure you'll find a worthy replacement for Weeds among any of these shows. Check out these comedy movies if you're looking for some more funny shows to watch after getting high.
Do you have more burning questions around cannabis?
Email us at [email protected] with your questions/topic suggestions and we will get back to you!