Illinois marijuana sales hit a new record this October surpassing the $100 million mark, the Illinois Department of Financial and Professional Regulation reported Monday.
Feature photo source: Unsplash
For the first time in history, Illinois marijuana sales skyrocketed and hit over $108 million. This increased from $67,648,362.14 marijuana sales recorded in September.
Recreational Marijuana Sales In Illinois
Recreational marijuana sales in Illinois totalled to a record $75 million. This is according to the adult-use cannabis dispensaries report. These sales went up by approximately $8 million from the previous month, as if to celebrate the oncoming green wave election win.
Medical Marijuana Sales In Illinois
Medical marijuana on the other hand recorded a total of $33 million in retail sales. This was according to the Illinois Department of Financial and Professional Regulation.
The Illinois Department of Financial and Professional Regulation is responsible for licensing marijuana dispensaries in the state.
The future is looking bright for the marijuana economy. This can be attributed to all the profits raked in, coupled with a new administration yet to be sworn in office and possible federal reforms.
"This was a green sweep," said Ben Kovler, 42, founder and CEO of Chicago-based Green Thumb, a six-year-old, multibillion-dollar cannabis manufacturer and retailer. "This is a massive new engine in the American economy."
Joe Biden and Marijuana
The dream of marijuana reform in the country seems more promising with Joe Biden running things than when Trump did.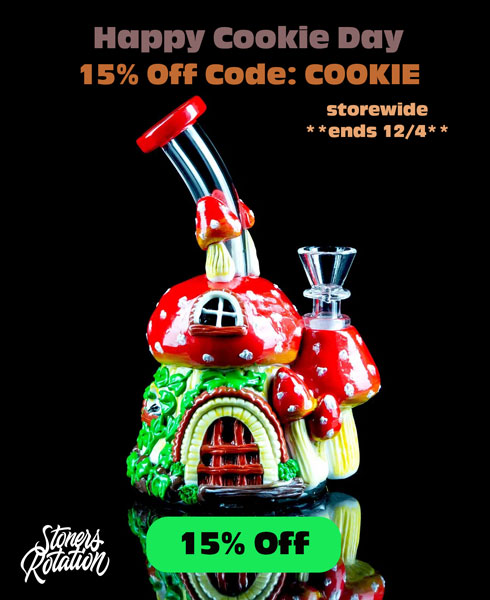 Just last month, Biden reiterated his desire to decriminalize marijuana. "We should decriminalize marijuana," said Biden during a town hall event last month. "I don't believe anybody should be going to jail for drug use," he added. He also promised that his administration would pursue marijuana expungements for people with prior cannabis convictions.
During his campaign trail, Biden expressed his support for medical cannabis legalization. He also supported rescheduling marijuana under federal law and letting states set their own policies without federal intervention.
It is no secret that his counterpart Donald Trump stifled the marijuana industry in many ways. This is despite supporting it in public on several occasions.
Legalizing Marijuana In Illinois
Illinois got a head start at the marijuana game. It now acts as a pacesetter for other states.
Illinois was the 20th state to legalize medical marijuana.
Earlier this year on Jan 1, they became the 11th state to legalize recreational marijuana.
The legalization of recreational marijuana in Illinois came with the perk that it authorized each of the 55 medical dispensaries to add adult-use sales at their existing location and open a second adult-use location.
While this move has clearly paid off in Illinois, it was mitigated by various other town councils before marijuana went on the ballot in November.
A planned lottery to award 75 new recreational licenses is on hold after unsuccessful applicants alleged that the process unfairly excluded minorities.
Currently, Illinois has 70 open recreational dispensaries with the flexibility to expand to 500.
How Illinois' Economic Surge Thanks To Marijuana Affects The Suburbs
Brightfield Group research director Kay Tamillow said amid the ongoing trend of liberalization and destigmatization there's also been "a distinct turn towards revenue generation" that likely contributed to the groundswell of support.
Illinois record-breaking October sales might have changed the narrative in the suburbs. Illinois suburbians are generally reserved when it comes to such controversial topics.
People from Illinois who initially may have been reserved of their town giving cannabis a yes are now seeing that cannabis businesses can rake in tax dollars while posing few problems, she added.
"It makes sense that we're seeing more and more suburbs or municipalities pick up and open up to recreational cannabis," Tamillow said.
Illinois As A Glimmer of Hope to The Four States That Legalized Marijuana in November Elections
Marijuana was the clear winner on election day as it was passed in all the states it was on the ballot.
Illinois which has had a 10-month headstart now, acts a glimmer of hope for the states that voted to legalize recreational marijuana. These include South Dakota, New Jersey, Arizona and Montana.
"This historic set of victories will place even greater pressure on Congress to address the glaring and untenable conflicts between state and federal laws when it comes to cannabis legalization," Steve Hawkins, executive director of the Marijuana Policy Project said in celebration.