Good Boys was one of the funniest films of 2019, filled with crude jokes and just the right amount of slapstick. If you enjoyed this hilarious middle school adventure, then you're probably looking for movies which offer the same kind of humour. Well, you're in luck! We've gathered together some of the funniest movies like Good Boys for you to peruse and find inspiration for your next stoner movie session.
Photo: Wikimedia Commons
Top 10 Movies like Good Boys
Fun Size (2012)
This Halloween themed teen movie starring Nickelodeon princess Victoria Justice has the exact same vibe as Good Boys. The plot follows Wren (Justice) as she's forced to spend Halloween babysitting her little brother Albert instead of attending her crush's costume party. When Albert disappears in the neighbourhood while trick or treating, Wren's night takes quite the unexpected twist.
Superbad (2007)
Superbad is one of the most beloved teen comedies of all time. Comedy legends Michael Cera and Jonah Hill star as misfit teens who set out on a quest to lose their virginity before they finish high school. However, their pursuit of female attention doesn't prove easy, and the pair find themselves in a series of bizarre but hilarious situations.
Adding to its legendary status, the film was actually written by Seth Rogen and his pal Evan Goldberg. They began working on the script when they were just 13 years old, and the whole story is based on their experience in school in the 1990s.
The Hangover (2009)
Another classic of riotous comedy is The Hangover trilogy. In the first, and arguably greatest of the triad, Bradley Cooper, Ed Helms and Zach Galifianakis head off to Las Vegas for Doug's (Justin Bartha) bachelor party. What starts out as an innocent celebratory night out on the town quickly escalates until the trio wake up with an amnesia fueled hangover and a tiger in their hotel room.
Blockers (2018)
Blockers takes an interesting spin on the high school movie by centring the storyline on the parents and not the teens. Fearing their daughters might lose their virginity on their upcoming prom night, two sets of parents decide to intervene and "block" their kids from getting into any trouble. The rooster on the film's posters lets you know exactly what kind of blocking they're referring to…
Stand by Me (1986)
With a slightly different vibe, this 80s movie deserves a mention on the list as its lead characters are a group of young lads setting out on an adventure, just like in Good Boys. Their adventure? The search for a corpse. Don't worry, it's not as bleak as it seems, with the banter of the boys keeping things light. While this Stephen King adaptation is not strictly a comedy, it's certainly heartwarming
Sausage Party (2016)
Seth Rogen, Kristen Wiig, Nick Kroll and James Franco star in this animated comedy which is far from family friendly. The cast play anthropomorphised food items (most of them phallic) who dream of being purchased in the supermarket in order to enter "The Great Beyond". However, they quickly realise that the fate that awaits them is not as idyllic as they were expecting.
The Breakfast Club (1985)
The Breakfast Club is an iconic coming of age movie from the 80s. A group of students, each from very different backgrounds and social circles, meet on a Saturday morning for detention. When their teacher leaves them unattended, they spend the morning bonding and getting into mischief.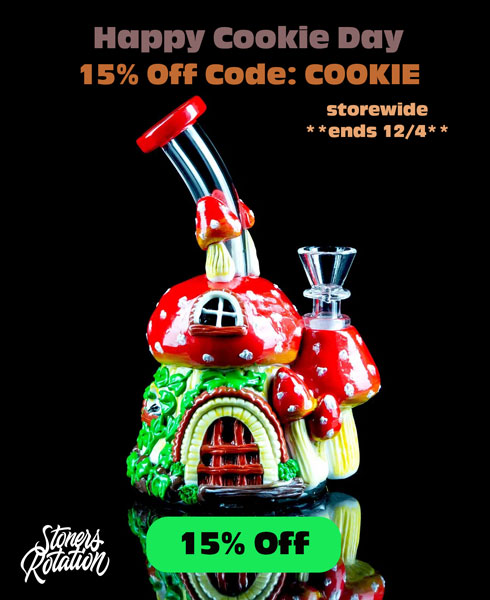 There's Something About Mary (1998)
Cameron Diaz and Ben Stiller star in this hilarious romantic comedy from the late 90s. Stiller's character, Ted, had the chance to take his dream girl, Mary (Diaz), to prom, but an embarrassing accident prevented him doing so. Thirteen years later and he still can't stop thinking about her, so he hires a private investigator to track her down. Naturally, the happy ending Ted's dreaming of doesn't come easy.
Neighbors (2014)
Rose Byrne and Seth Rogen star as a young married couple with a newborn who decide to take on the noisy frat pack next door who won't let them live their quest suburban life. Zac Efron stars as the obnoxious head of the fraternity along with his sidekick Dave Franco. There are laughs abound as the two households come head to head in a series of messy but hilarious neighbourly disputes.
Booksmart (2019)
Booksmart is one of the best movies like Good Boys told from a female perspective. The film marked the directorial debut of Olivia Wilde and is produced by comedy legend Will Ferrell. The hilarious plot centres around two straight A students who decide to go out with a bang to finish off their high school experience.
Bonus Picks
If you need more teen centred high school gags to keep you entertained, check out the titles below.
Kick-Ass (2010)
The Squid And The Whale (2005)
The Dangerous Lives of Altar Boys (2002)
Project X (2012)
Instant Family (2018)
Best Teen Comedy
While Good Boys is one of a kind coming from a middle school perspective but portraying uniquely high school or even adult situations, there are still a whole host of movies that fall into the same vein. If you're looking for more high school, coming of age comedy material, check out Funny Movies like Superbad too!