If you love the movie Superbad, then you're probably looking for films that capture that same brand of comedy. Fortunately, both Michael Cera and Jonah Hill are prolific actors, so you can see them in a host of other movies. But there's also a range of comedies that don't star these two leads, but still resemble their comedic style. From coming-of-age high school comedies, to straight up stoner movies, here are the best side-splitting coming-of-age high school movies like Superbad.
Photo: Wikimedia Commons
Top 10 Movies like Superbad
Mean Girls (2004)
When it comes to growing pains style movies like Superbad, you often see things told from a male perspective. However the legendary high school comedy Mean Girls turns this on its head, with a female leading cast, oodles of laughs and, of course, some serious drama. There are few movies as entrenched in popular culture as this gem from Tina Fey. In fact, it's nearly 20 years after its release and we're still quoting it.
10 Things I Hate About You (1999)
Another beloved teen classic, 10 Things I Hate About You is a modern retelling of Shakespeare's 16th Century play The Taming of the Shrew. Starring the late and great Heath Ledger, Julia Stiles and the lovable Joseph Gordon-Levitt, this movie is a charming — if a little outdated — high school romantic comedy.
Easy A (2010)
Easy A was a film that proved girls can do raunchy comedy too. Taking inspiration from The Scarlet Letter by Nathaniel Hawthorne, the plot follows Olive (Emma Stone) as she gradually earns the reputation of being "easy", despite never having had sex.
Booksmart (2019)
Behind all the lewdness and base jokes of Superbad is a genuine warmth and sweetness in the friendship and the optimism of the characters. A comedy which has this same heart is Booksmart by Olivia Wilde, which follows the misadventures of two high school girls as they navigate the world of adolescence. And, if you need more convincing of its merit, it won Best First Feature at the Independent Spirit Awards.
This is the End (2013)
With the two leads of Superbad, Michael Cera and Jonah Hill, as well the rest of an all-star ensemble cast, including Seth Rogen and Paul Rudd, this is a must-see movie for comedy fans. At a big star-studded party at James Franco's house, the cast play fictionalised versions of themselves who find themselves in the tricky predicament of a looming apocalypse.
Can't Hardly Wait (1999)
Released in 1999, Can't Hardly Wait is a high school graduation party movie like Superbad. Ethan Embry stars as the lead Preston Meyers, who decides that the approaching party is the perfect occasion to tell his crush (Jennifer Love Hewitt) how he feels. However, things don't go exactly to plan.
Wet Hot American Summer (2001)
Taking place on the last day of camp, in the hot summer of 1981, Wet Hot American Summer centres around a group of counsellors who each have a unique to-do list before the end of camp. With a lot of repressed sexual desire, pent-up trauma and upcoming separations to deal with, things get heated quickly.
American Pie (1999)
While Superbad featured three sexually frustrated friends desperate to lose their virginity, American Pie features a whole group of teens floundering through adolescence obsessed with sex. Full of smutty jokes, American Pie was so popular it grew into a huge franchise, with three sequels.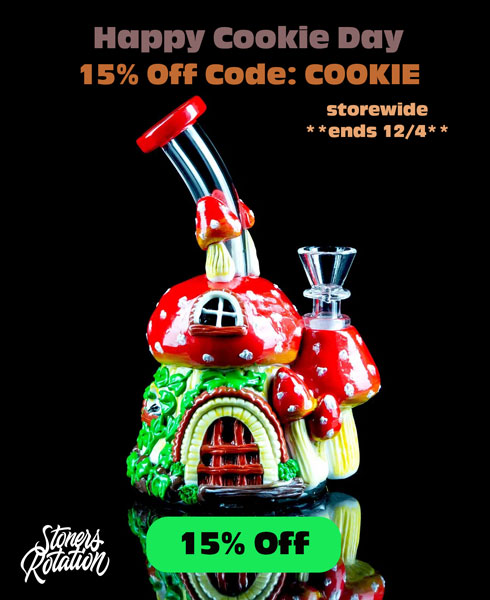 Pineapple Express (2008)
Released just one year after Superbad, Pineapple Express has that same comedic spirit of the noughties. The movie follows the intertwined misfortune of a process server and his weed dealer as they become fugitives after witnessing hitmen commit a murder. Starring weed enthusiasts Seth Rogen and James Franco, this film is considered a stoner classic.
Good Boys (2019)
Good Boys essentially takes the concept of Superbad, but makes it fit the lives of middle schoolers. Ahead of an upcoming party hosted by the cool kids, a group of unpopular boys set off on a series of misadventures, including trying to shoplift beer and learn how to kiss. The kids ending up in situations they can't comprehend is what makes this movie so hilarious, and having a different age group at the centre freshens up the old school high school comedy genre.
Bonus Picks
There are a whole lot more movies like Superbad. Check out some of the titles below for films with a similar vibe to the cultural staple, high school and otherwise.
22 Jump Street (2014)
The Hangover (2009)
Forgetting Sarah Marshall (2008)
Blockers (2018)
Get Him to the Greek (2010)
Premature (2014)
Neighbours (2014)
More Comedy
Clearly, there's no shortage of quality comedy out there for fans of Superbad. But, if you're looking for more comedy inspiration, check out our list of the Best Dark Comedies on Netflix.