The new Five Nights at Freddy's game is on the horizon, and it's been over three years since ScottGames' Scott Cawthon teased us with the eighth installment of the franchise. During the fifth anniversary of the first FNAF game in 2019, the developer posted several new visuals on their website, teasing an '80s-style arcade, laser tag arena, and a Freddy Fazbear's Pizza restaurant. They're definitely eager to replicate the success they had with the first game. Thanks to the peaking popularity of YouTube's let's-play style videos, the first Five Nights at Freddy's gained cult-following momentum.
Photo: screenshot
So, what is Five Nights at Freddy's: Security Breach, and when will it be released? What can we safely expect from the developer seven years into the franchise? Are there any gameplay details being released to the public? On which platforms? Find out all the answers to these burning questions here!
Five Nights at Freddy's: Security Breach: What Can We Expect?
Are you in to spend the nights at the Mega Pizzaplex? Luckily, the developers have just released a two-minute teaser trailer. It gives an in-depth moment-to-moment gameplay, featuring Roxanne Wolf, Glamrock Chica, and Montgomery Gator.
Game Plot
Just like its previous games, Security Breach will be told in the first-person point of view, taking place at the infamous Freddy Fazbear's Mega Pizzaplex. You, as Gregory, are trapped inside the horror building. You must take any means necessary to escape the madness while fighting for your life in it from Roxy, Chica, and Monty until the security door reopens at 6 AM.
Your Ally, Fazbear
Throughout your time inside the Pizzaplex, Freddy Fazbear will guide and protect you, but he requires recharging at the stations. Hop in his hatch to hide, walk around undetected, and buy yourself some time to strategize against these restless animatronics.
Guns & Stealth Mechanism
There will be tons of security cameras watching your every move inside the Pizzaplex. You can access these via your Fazwatch, allowing you to plan everything carefully. The Faz Cam and Fazblaster are also here to save the day as they're designed to stun enemies. The limited Faz Cam works wonders to freeze the entire area, while the Fazblaster only works for a direct headshot.
Speed of Play
The amount of your stamina is limited; hence it's advisable to run wisely. You can still run but be advised that these manic creatures evolve as the game progresses.
Words from the Producer
"There's so much more on top of all of this that we can't wait to share with you," Ray McCaffrey, Executive Producer at Steel Wool Studios, promised in a recent blog post on PlayStation. "Unique office escape games, boss battles, more enemy types, and even fully playable arcades hidden throughout the Pizzaplex."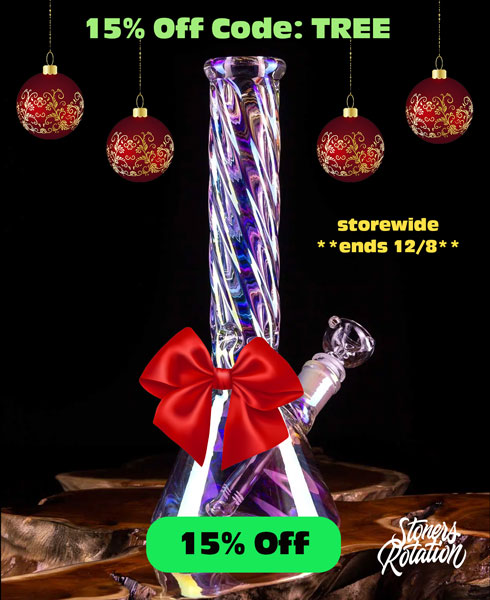 FNAF Security Breach Release Date & Supported Systems
Five Nights at Freddy's: Security Breach will be available on PlayStation 4 and PlayStation 5 on December 16. The PC version is coming three months after. Unfortunately, we weren't able to get our hands on the game during the spookiest time of the season, but this Christmas is definitely going to be a bloody holiday with family!
Ray-Tracing for Smooth Graphics
The developers had initially set the game for an early 2021 release window, but they pushed the project once again. However, the good news for PlayStation 5 players is that Security Breach will feature real-time ray-tracing, allowing the graphics to render even a lot more smoothly.
Is FNAF Security Breach VR supported?
Unfortunately, the bad news is that Security Breach won't likely be a PlayStation Virtual Reality (VR)-supported game. During a fan discussion last year, the game's dev SteelWool seemed to confirm the absence of VR on the forthcoming title on FNAF Help Wanted's Steam page. We're certainly hoping that they will change their minds, considering how successful and stable the well-revamped VR system in Help Wanted was.
Long-Lasting Cult Legacy of Five Nights at Freddy's
The horror series has been going around for years, but what makes Five Nights at Freddy's stand out from the rest of the genre's titles? The series has been adapted into books, a currently-developing live-action film, and dozens of fan-made games, and it's here to stay as we're currently going strong to its fifth title.
When was FNAF Originally Released?
The first game, which was released in 2014, provided a slow-but-sure start for the franchise. Unlike many triple-A horror titles from big publishers, it is FNAF's simplicity that has become a mass appeal for many. It's the kind of game that is actually hard to master despite its simplicity with a short playtime for each chapter.
FNAF's Rise to Popularity
The rising popularity of YouTube at the time has catapulted this franchise like no other. Everyone on YouTube was doing Let's Play videos, and dilly-dally-ing through the scary-looking Pizzaplex to escape four relentless animatronics with menace. It's simply is a fantastic title to play. Now that you know the FNAF Security Breach release date, are you as excited as we are? In the meantime, you can check out the best Anime on Netflix.