Every few years, we are treated to a romantic comedy film featuring an ensemble cast and equally talented writers at the helm. The kind of movies that are heartwarming and charming and never take themselves too seriously. Movies like Crazy, Stupid, Love, that are as enjoyable on a regular day as they are during a smoke sesh.
Though, truth be told, there's something uniquely blissful about enjoying a classic rom-com tucked under the covers with a spliff to keep you company.
Photo: Flickr
Romantic Movies If You Like Crazy, Stupid, Love
Crazy, Stupid, Love embodied the heart of the rom-com genre. You feel for the characters, in all their flawed glory. You find yourself cheering them on as they wade through the thick of life to claw their way back to love. And you especially find yourself swooning over the bad boy that's about to find his salvation in the girl next door.
There's certainly no dearth of decent rom-coms out there. But there are a select few that tug on your heartstrings and tickle your funny bone all at once.
La La Land (2016)
The Crazy, Stupid, Love cast included the talents of Steve Carell, Julianne Moore, and Marisa Tomei. So it's easy to imagine the movie was able to deliver some stellar performances. But it was the chemistry between oscar-winning fan-favorites Ryan Gosling and Emma Stone that truly sold the movie for everyone.
The duo would later reunite for the equally beloved musical dramedy La La Land, a story about two ambitious entertainers trying to reach for the stars only to fall on a cloud. One made of pure, innocent young love.
The Notebook (2004)
If Ryan Gosling in Crazy, Stupid, Love had you swooning, you'd be even more contented with his performance in one of the most beloved films of all time, The Notebook.
Based on Nicholas Sparks' book that recounts the tale of a real elderly couple, the movie features a romance unlike any other. You won't find heartwarming joyful glee and young love coated in honey here. Instead, what you will find is a tale of two passionately flawed youths who battle society to be together, no matter the cost.
The leading duo's on-screen volatile chemistry was so believable that it had people wondering whether they were dating off-screen as well. And funnily enough, much like their characters, Gosling and Rachel McAdams did actually date quite seriously, but only after an extremely tumultuous enemies-to-lovers journey. Talk about life imitating art!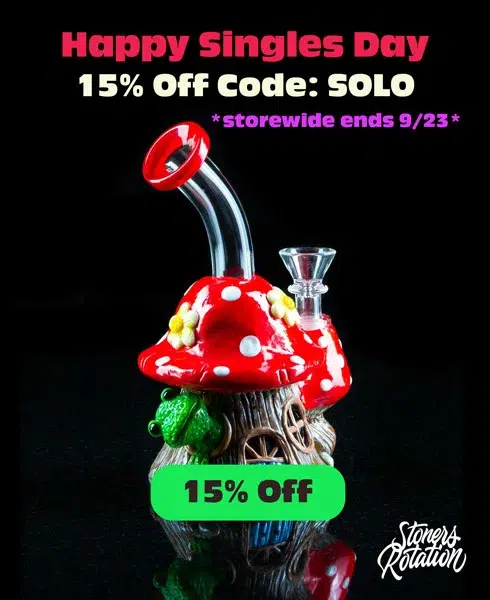 The Vow (2012)
If there's one thing Rachel McAdams has, it's range. Alongside her role in The Notebook, she also played resident Queen B Regina in Mean Girls released the same year, and the two roles couldn't be further apart.
Years later, she would star in The Vow, a movie that introduces you to the most perfect couple you've ever seen, only to then rip the dream out of your hands and force you to endure an angst-filled romance as the duo try and fail to keep their marriage together.
If movies like Crazy, Stupid, Love and The Notebook were about withstanding the turbulence of love to stay together, The Vow is about accepting when it's time to let go. After all, if you truly love someone, you let them go. And if they truly loved you in return, they'd come back. Eventually.
Hitch (2005)
Will Smith and Eva Mandes' chemistry would ideally be a good enough reason to indulge in this rom-com of a bygone era. But when you add in the fact that this was Kevin James' debut film, you've really got yourself a winner.
Hitch features Smith as a dating expert who uses his skills to help Albert woo the woman of his dreams. Unfortunately for Hitch, he inadvertently falls into the trap of his greatest nemesis: true love.
The underlying theme of Hitch is similar to Crazy, Stupid, Love in several ways, down to the chronic ladies' man falling for the one woman he can't seem to impress. Yet the two films have their own distinct charm and ultimately their own stories to tell.
The 40-Year-Old Virgin (2005)
Speaking of movies like Crazy, Stupid, Love and Hitch…
There's nothing more entertaining than watching Steve Carell do what he does best. But when you toss in the likes of Paul Rudd, Seth Rogan, and Romany Malco as his sidekicks on his quest to lose his flower? Now there's a movie that's bound to have you rolling on the floor in laughter.
And of course, there's also a heartwarming tale of a man trying to win the heart of a woman he loves woven into the fabric of this rather overt coming-of-age story. A tale that proves to be backbreaking work for the man in question, if you catch our drift.
Friends With Benefits (2011)
On the opposite end of the sexual spectrum from The 40-Year-Old Virgin is this little number starring Justin Timberlake and Mila Kunis.
Two jaded individuals who meet through work and become friends decide that absolutely nothing could go wrong with adding sex into the mix. Spoiler alert: things go wrong. Very wrong. Splendidly wrong. The series of unfortunate events and the unfolding of comedic romantic angst kind of wrong.
When it comes to movies like Crazy, Stupid, Love, Friends With Benefits might not be most people's first pick. But this movie has become a favorite among rom-com fans in the years since, with many lauding the duo's chemistry and the simple take on an otherwise-complicated kind of relationship.
He's Just Not That Into You (2009)
While we're on the subject of angst, let's introduce He's Just Not That Into You into the mix, shall we?
The film, like Crazy, Stupid, Love, features an ensemble cast all paired off into their own individual romantic quests. This includes Justin Long and Ginnifer Goodwin, a couple trying to breach the confines of commitment-phobic platonic friendships. Alongside this dance of will-they-won't-they lays a menu of troubled relationships and the individuals trying to make them work, against all odds.
While most rom-coms, including ones with an ensemble cast, dedicate themselves to a single leading story, He's Just Not That Into You offers its audience a bit of everything in each of its couples and the various entanglements they find themselves wrapped up in. This makes it a perfect starter film for a night of binging and smoking up. And once you're done, we've got the perfect follow-up…
The Holiday (2006)
The Holiday is the epitome of a classic rom-com done right in every way, down to the slow-burn romance and the recognition of one's self-worth as being the precursor to an epic romance.
Kate Winslet and Cameron Diaz star in this film about two women on two sides of the ocean who have been scorned by love and have no desire to fall for a man ever again. Naturally, they each instantly meet the men of their dreams right when they make this declaration.
Said men are played by none other than Jack Black and Jude Law. Making this not just a wonderfully feel-good rom-com, but a brilliantly acted one as well. So much so, you'll find yourself revisiting this movie over and over for years to come.
Enchanted (2007)
Mr. McDreamy himself, Patrick Dempsey, stars in this wonderful adaptation of the classic Disney princess fairytale, with a twist.
Amy Adams has delivered a stream of award-winning performances over the years, ranging from drama to romance and comedy. In Enchanted, she gives us a bit of everything as a young maiden whisked away on a magical journey on the eve of her wedding, only to find herself in the arms of her true love, a man who unfortunately is already spoken for.
Add in the fact that the maiden hails from the land of spontaneous song and dance and the man lives in our very own cynical reality and you have one of the funniest romantic films of all time.
A wonderful bonus is an all-star cast that includes James Marsden, Idina Menzel, Timothy Spall, and Susan Sarandon, as well as guest appearances from prominent Disney actors and voice artists including Dame Julie Andrews as the narrator.
Dirty Dancing (1987)
If you liked Crazy, Stupid, Love, then you know it's a cardinal rule to always work Dirty Dancing into the conversation. In this case, it isn't a hard sell.
One of the most iconic scenes from Crazy, Stupid, Love is the Dirty Dancing lift scene. Jacob and Hannah's palpable chemistry reaches its climax when a shirtless Ryan Gosling finally shows her his big "move." While she's convinced it's the stupidest thing she's ever heard, even she can't help but fall helplessly, hopelessly in love with the man after he demonstrates it.
And honestly, can we blame her? The only thing that can top a move like that is the original itself, which ranks just a shade higher than the Crazy, Stupid, Love version as one of the most iconic scenes of all time. The only thing that can make it better is making sure you've taken a hit of your saxophone pipe right when Patrick Swayze's "She's Like The Wind" kicked in so you're up there in the air with Baby when she does the iconic move.
Crazy, Stupid, Love: A Rom-Com for the Ages
Good funny, romantic movies like Crazy, Stupid, Love aren't impossibly hard to come by. But it certainly helps to have a list to help get you started. Whether your preference is forbidden romance, a fairytale musical, angst-ridden young love, or a simple coming-of-age, there's plenty to choose from to get your rom-com fix.
Do you have more burning questions around cannabis?
Email us at [email protected] with your questions/topic suggestions and we will get back to you!