The entertainment industry has plenty of gems to offer. And quite a few of them are pretty overtly designed to tickle stoner-specific funny bones. And yet, sometimes we are gifted content that is so far up a stoner's alley, that you could put it straight into your pipe and smoke it. Exploding Kittens is that show, and you're definitely going to want to get your stash prepped and ready to go.
Photo: Flickr
The Oatmeal and Netflix: A Match Made in Entertainment Heaven
When The Oatmeal first hit the scene in 2009, it became an instant hit, and there really should be no doubt why. The comics feature a unique brand of comedic art that draws from a specific culmination of factors: a millennial born at the cusp of his generation with a Reddit-like charm and skills that sit somewhere in between art and technology.
This, of course, translates pretty easily into comedy. But if his art didn't draw you in, creator Matthew Inman's poetic shutdowns of his detractors were sure to be the flame to your proverbial moth.
He once stated, "Every time this comic offends someone, my heart grows three sizes." He was, of course, referring to his infamous comic that centered on the naming of an abortion clinic. Spoiler alert: they settle on "Birth Ctrl + Z."
The Kooky Minds Behind Netflix's Exploding Kittens
The story of how the kittens wound up exploding in perpetuity is as hysterical as seeing them explode. Artistically, of course.
Elan Lee and Shane Small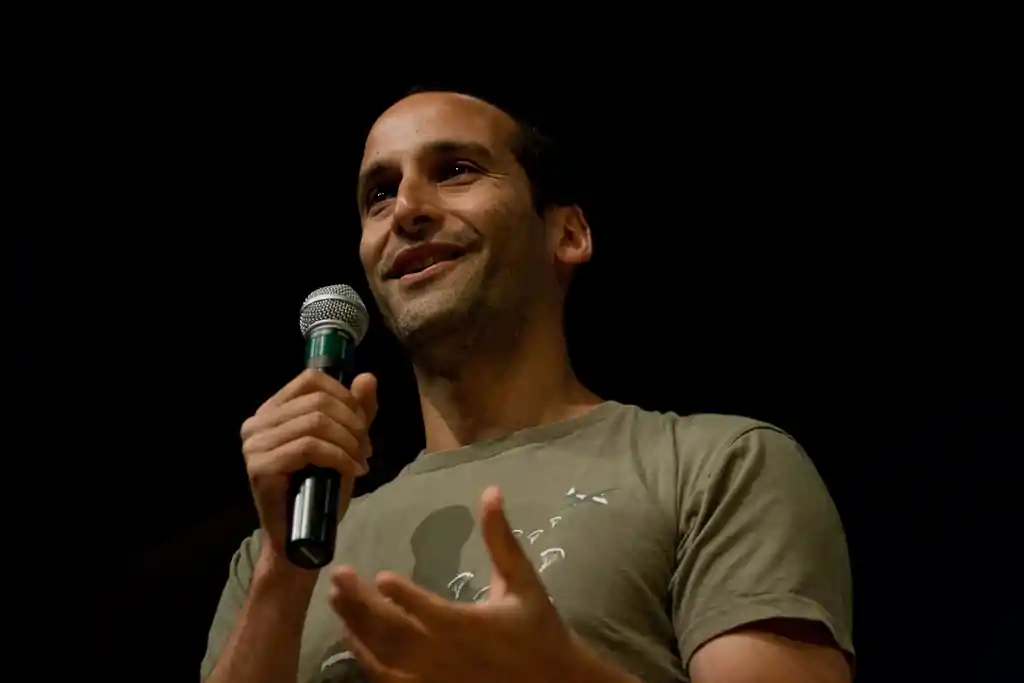 Lee is a prominent figure in the gaming industry, one he helped pioneer with his work on the Xbox. But that is far from his beginnings with the whole reshaping-the-world business.
The game developer was already making waves – pun intended – as a teen when he found himself a published author in a scientific journal after he accidentally photographed a soundwave. He would later intern with Industrial Light & Magic, more popularly known as simply "ILM," and contribute his skills working on the special effects of a little old thing called "Star Wars: Episode 1 — The Phantom Menace."
He would then go on to help create the game "Halo." Despite being one of the most well-known projects to come out of the gaming industry, Lee has been quoted as saying he holds some guilt over creating it. Mainly because he noted that sitting in front of a screen and playing the game was often a lonely experience. So, naturally, he decided the only way to make it right would be to create a table-top card game about bombs exploding.
Along with his good friend Shane Small, he created "Bomb Squad." It wasn't particularly complex, and was essentially a card game version of Minesweeper: play the game, draw a bomb card, and BOOM! You're out.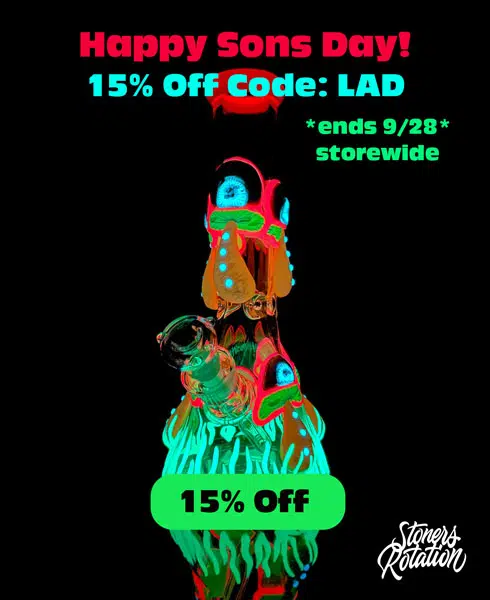 Complexity was ultimately not the goal, though. Lee and Small were determined to create an experience. One that would be reminiscent of the games they played in their youth. Games that encouraged a group of kids to huddle around a table and laugh their heads off.
But it was missing a key ingredient. This missing piece would enter the arena after the duo showed their game to a certain infamous comic creator.
Matthew Inman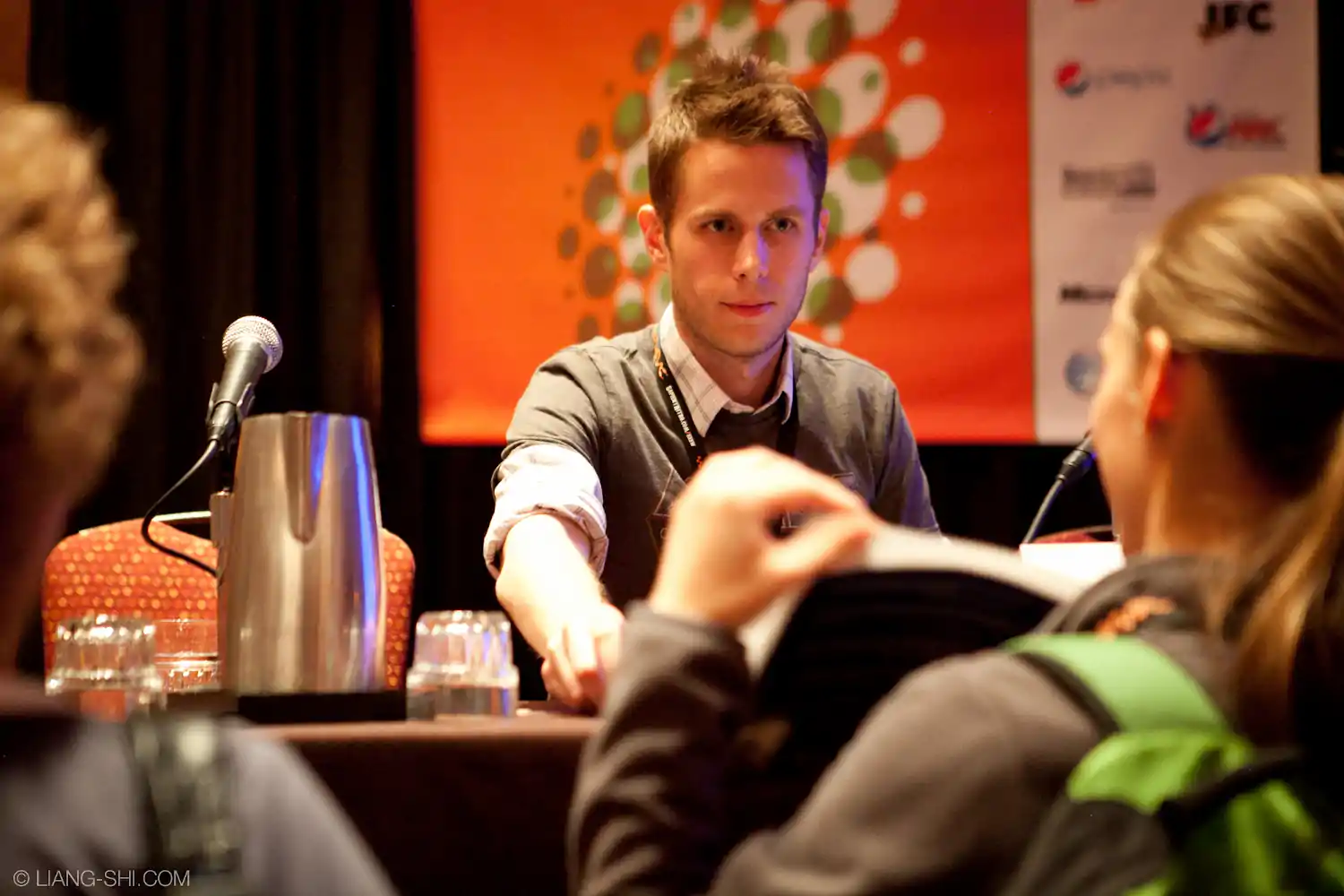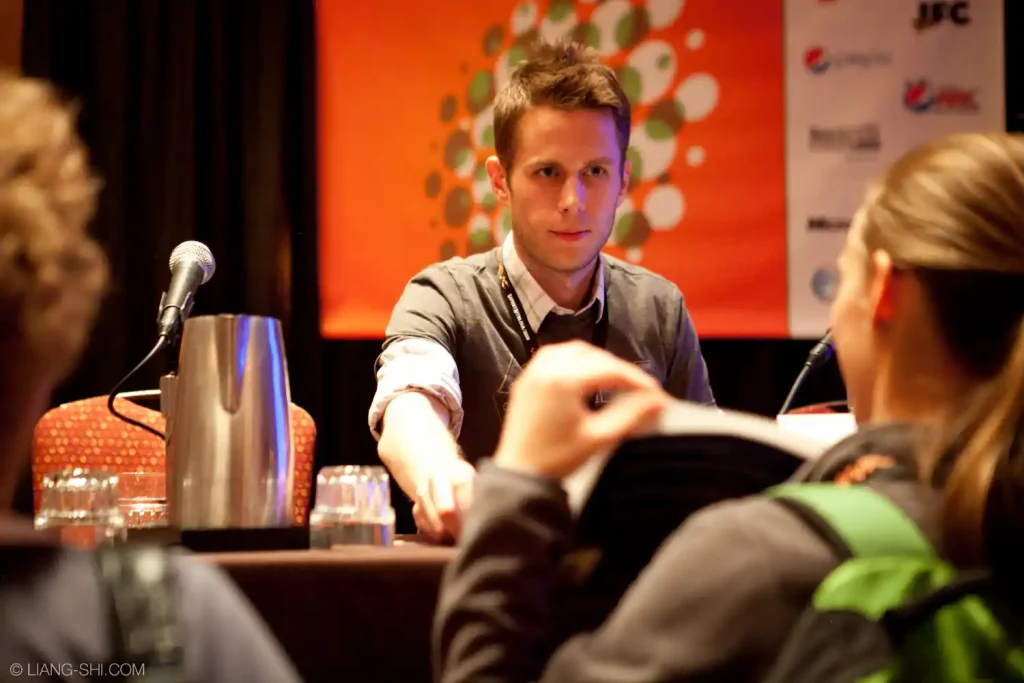 The Oatmeal began as a simple webtoon in 2009, guided by the ever-wise hands of Matthew Inman. And from these hands, was born a movement that has only gained infamy over the years. It certainly helps, of course, that The Oatmeal seems to have been designed with the very specific goal of being as irreverent as possible without ever losing its heart or wit.
The art, which naturally features a whole lot of cats, is the visual representation of that voice we all have in our heads. The one that frequently throws out daily commentary that most of us relegate to background noise in our heads. Inman chooses to allow his voices out to play, and boy do they play!
And when Inman eventually crossed paths with Lee and Small and found out about their game idea, Bomb Squad, he consulted said voice and it responded with: needs more cats.
The Most-Backed Kickstarter Campaign in History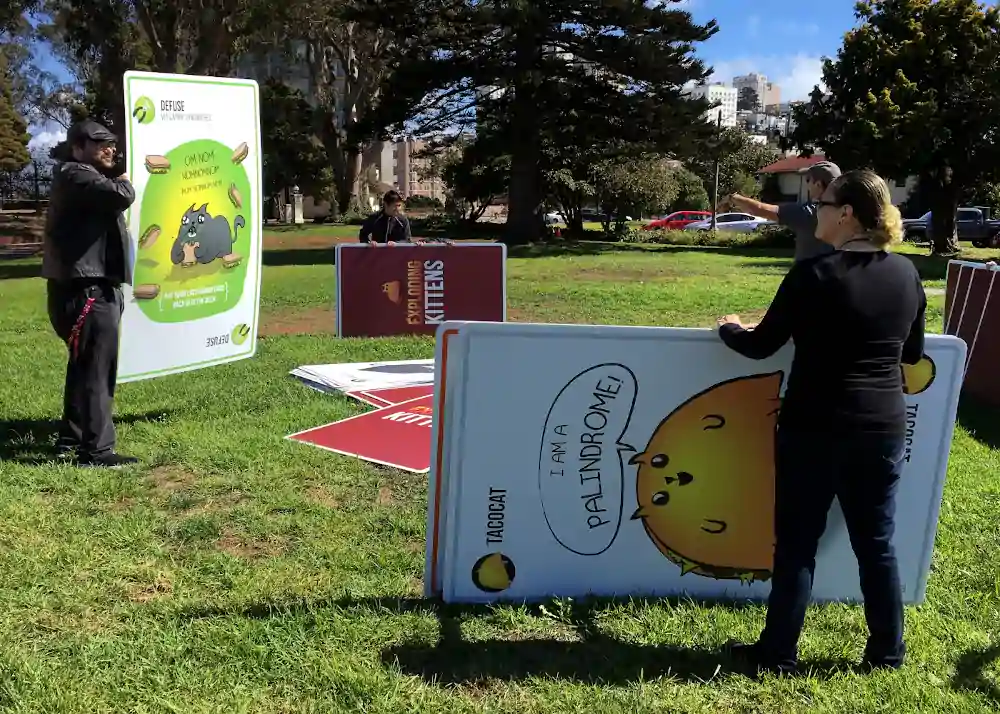 After his success with The Oatmeal, it was anyone's guess what Inman would do next. So when he announced that his next big project in 2015 was a card game called "Exploding Kittens," everyone thought, "Yeah, that checks out."
Initially, the trio of Inman, Lee, and Small hoped to raise $10,000 via a Kickstarter campaign to help them get the game off the ground. Within the first day, the campaign secured over a million dollars from over 35,000 backers. By the time anyone could wrap their exploding heads around what was happening, the project had secured nearly nine million dollars, making it the third biggest Kickstarter campaign of all time and the most-backed campaign, going by the number of backers – a cool 219,382.
You might be asking yourself why exactly that many people were so dedicated to bringing this card game to life. It's simple, really.
Exploding Kittens is a game of Russian Roulette. Except, instead of guns and bullets you have kittens that may or may not blow you up. It all depends on whether you play your cards right or not.
The Exploding Kittens Show: God and Devil Duke it Out as Cats
An adult comedy that builds a universe around a card game based on "cats and destruction" is, naturally, going to delve into the philosophical dilemma and eternal struggle between good and evil. Just with more cats.
Producers and Writers
The Exploding Kittens animated show is being produced by Mike Judge (Beavis and Butt-Head, King of the Hill, Silicon Valley) and Greg Daniels (The Office, Parks and Recreation). The duo's illustrious list of past projects makes it pretty clear they can spot quality content from miles away.
Inman naturally offers his comedic charm as one of the show's writers. He is joined by Shane Kosakowski (Archer, You're The Worst, The Muppets), who also serves as an executive producer.
Cast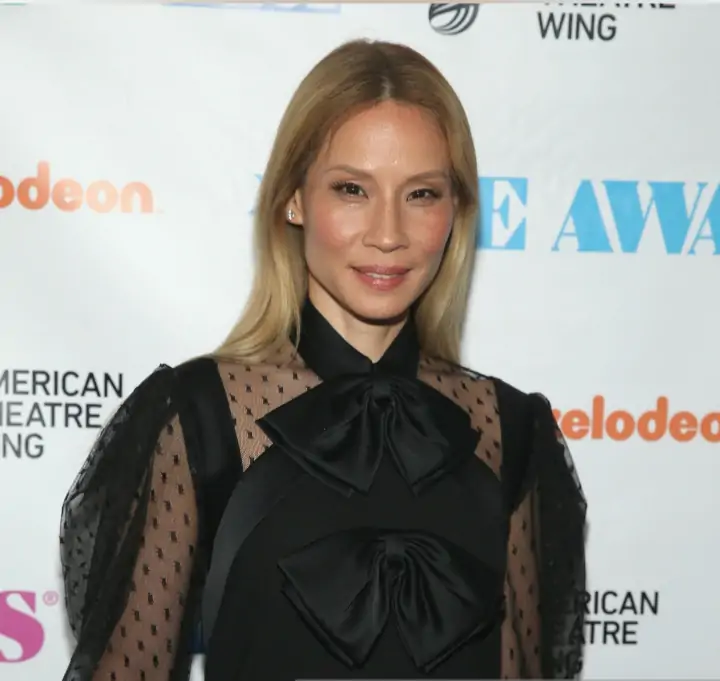 The experienced hands and hysterical minds at the helm of this project already sell it, but Exploding Kittens also features a stellar cast that's sure to help bring their vision to life in the most glorious manner.
The details on what specific roles the members of the cast are playing are yet to be announced. As of now, the show's cast includes movie and television icon Lucy Liu and Lucifer's Tom Ellis. The Boys' Abraham Lim, Hit-Monkey's Ally Maki, The Office's Mark Proksch, and comedienne Sasheer Zamata have also been confirmed as starring in the upcoming show.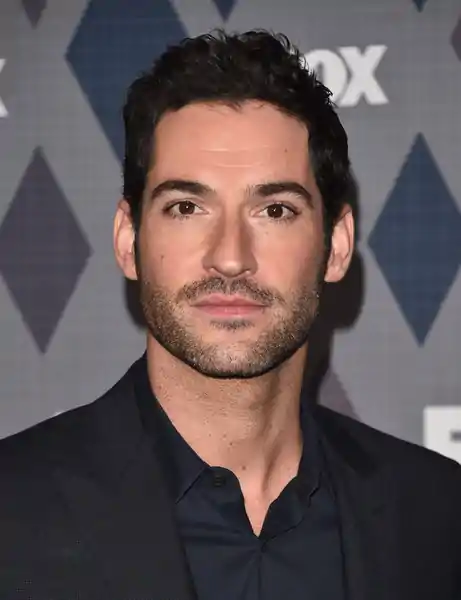 Exploding Kittens is set to premiere sometime in 2023. In the meantime, fans can continue to enjoy the card game or indulge in the new mobile game version.
The Exploding Kittens Game Gets a Mobile Upgrade
Netflix, always quick on the draw, has elected to do more than just bring Exploding Kittens to life in the form of an animated show. It is building an entire television and mobile franchise around it. And one leg of this franchise includes a mobile game version of the card game.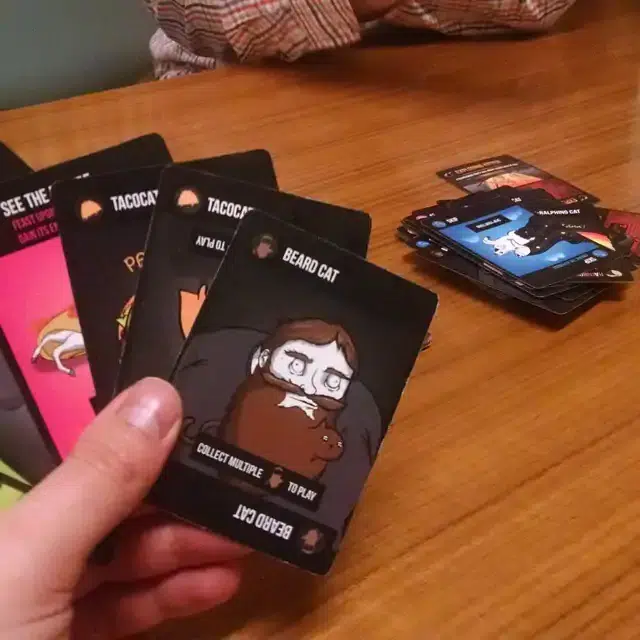 For newcomers, figuring out how to play Exploding Kittens isn't rocket science. The game rules are pretty easy to follow, as they adhere to a standard draw-and-play formula of most shedding-type card games. And once you've mastered that, the expansion packs offer plenty of extra fun.
A few years after Exploding Kittens hit the scene, the equally infamous Cards Against Humanity card game would drop, and not long after, the "Hidden Compartment Pack" was released as an expansion pack designed to be used with both card games. And they said Endgame was the most ambitious crossover in history!
The Exploding Kittens mobile game includes all the classic attacks from the main pack and its add-ons. It also allows you to play with strangers online, challenge an AI to a duel, or play a more classic format by taking it offline and inviting your squad to the table.
So go ahead and top up your bowl, download the game, and begin indulging in a classic game of (mostly) non-lethal Russian Roulette.
The Oatmeal's Exploding Kittens Recipe: Always Add More Cats
If there's one thing Inman's journey can teach us all, it's that there is always more room for cats. Outside of that, his story also offers valuable wisdom on following your dreams, reaching for the stars, and never letting anyone tell you that you've got too many cats.
So the next time someone rains on your Exploding Kittens parade, draw a Defuse card and put that bomb back in its pack. You've got a whole new universe of destructive felines to explore and you don't need that kind of negativity in your life.
Do you have more burning questions around cannabis?
Email us at [email protected] with your questions/topic suggestions and we will get back to you!