Looking for a few more good movies like Juno? Here are our picks!
Juno (2007) is one of those films that is quintessentially coming-of-age. It has all the heart of a good drama and the subtle comedy of a good young adult film, but it pairs that with the joys and tribulations of self-discovery. And it ties it all together with the performances of its two brilliant leads and a quality soundtrack.
This is a film that managed to tie together all the elements it brought to the table beautifully. Here are a few more movies like Juno that managed to do just that.
Photo: Flickr
Coming-of-Age Movies Like Juno
Juno is a tale of two young teens stumbling into adulthood earlier than they probably planned to. Along the way, they learn to love, live, and accept the responsibilities the world throws at them – or they accidentally fall into – and make mature choices they're definitely nowhere near ready to be making.
Here are a few more coming-of-age movies like Juno that have just as much heart in their storytelling.
Little Miss Sunshine (2006)
Little Miss Sunshine, 10-year-old Abigail Breslin's debut film, seems like a simple enough premise. A little girl's dream of winning the Little Miss Sunshine pageant takes her and her family on a road trip so she can participate.
What really makes this movie so special, however, is the journey the family takes along the way. Each family member finds themselves having to face deep-rooted issues they'd been unwilling to in the past, and as they do, the family mends and comes together right in time to help their little miss sunshine proudly stand on stage.
Facing and overcoming adversity are what make coming-of-age films so heartwarming. And Little Miss Sunshine does this splendidly!
The Sisterhood of the Traveling Pants (2005)
The Sisterhood of the Traveling Pants features an all-star cast of America Ferrera, Amber Tamblyn, Blake Lively, and Alexis Bledel, and was based on Ann Brashares' novel of the same name.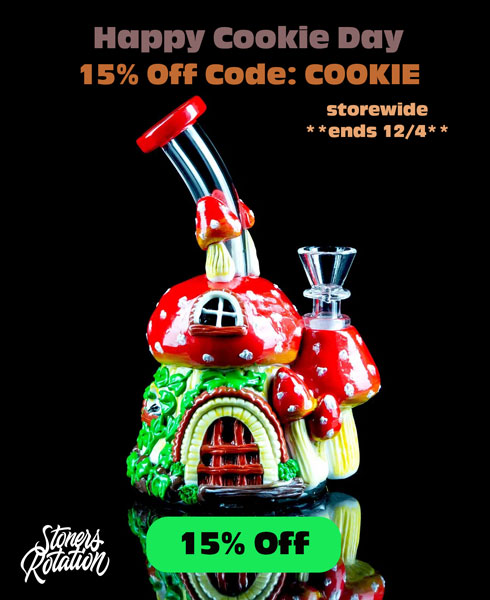 The film tells the tale of four girls who have been best friends since before they were even born and chronicles their experiences during their first summer apart. After finding a pair of jeans that happens to fit them all, despite the girls having completely different body types, the girls make a pact to share the pants over the summer and document their journey on the pants.
While the premise might seem to be focused on fantasy, the film itself ultimately is about friendship, heartache, and growing up. A sequel was released in 2008 which follows the girls' summer apart after their first year of college.
Like Juno, this movie also showcases the various ways teens fall into early adulthood without much warning. And like Juno, both the first film and its sequel focus on the relationships between the leads, their families, and their romantic interests.
The Edge of Seventeen (2016)
Seventeen-year-old high school junior Nadine has a less-than-ideal relationship with her family. A further strain from the loss of her father, the only person she did feel close to, leaves her lost and grieving. Her best friend Krista is the only person in her life keeping her grounded. Yet, when Krista and Nadine's brother start seeing each other, Nadine feels her world crumbling around her.
The Edge of Seventeen, like Juno and the other movies on this list, offers an intimate look at how difficult the late teen years can really be. Even more so when grief and one's personal relationships come into play.
Romantic Comedy Movies Like Juno
Juno features an unconventional romance: two regular teens, awkward and young, find themselves in love and expecting a child. Their journey as individuals as well as a couple is heartwarming, to say the least.
Here are a few more movies like Juno that feature equally endearing characters and their journey toward finding true love.
10 Things I Hate About You (1999)
Like many other teen movies of the era, 10 Things I Hate About You is a retelling of a play by Shakespeare, in this case, "The Taming of the Shrew." It features Julia Stiles, Heath Ledger, and Joseph Gordon-Levitt in breakout roles.
A success upon its release, the movie would also go on to earn cult status among audiences who continue to quote it to this day. Additionally, it featured a fantastic soundtrack of pop and punk-rock tunes of the day.
But outside of everything that made this film great, from its music to its script to the performances of its cast, this film also gave us one of the greatest icons in Stiles' Kat.
500 Days of Summer (2009)
Joseph Gordon-Levitt makes it to this list once again, this time for 500 Days of Summer. As far as romantic comedies go, this is as unconventional as they come. The movie tells you just that with its opening narration.
500 Days of Summer follows Tom's relationship with Summer, whom he believes is the love of his life. Tom's increasing need to project his ideal romance onto Summer eventually ends the relationship, but it takes Tom a long time to truly let the rose-tinted glasses fall off. When they do, he begins to pick up the pieces and move on with his life.
500 Days of Summer is up there as a film that has a very similar atmosphere to Juno. But in addition to its look and feel, this film also boasts a gorgeous soundtrack that perfectly matches its mood as well as its message.
Speaking of good music…
Musical Movies Like Juno
You can't talk about Juno without mentioning the music. Juno's place on the list of films with the best soundtracks is easily earned. The film largely features the work of Kimya Dawson, both as a solo artist as well as part of the bands Antsy Pants and The Moldy Peaches.
With such gems as The Kinks' "A Well Respected Man," Cat Power's "Sea of Love," and the Page and Cera duet version of Kimya Dawson's "Anyone Else but You," Juno's soundtrack is a timeless treasure trove of quality music.
Here are a few more musical movies like Juno that offer equally splendid soundtracks to add to your playlist.
Nick & Norah's Infinite Playlist (2008)
Cera stars opposite Kat Dennings in this wonderfully yet subtly quirky romantic-comedy film. The movie begins with the titular characters pretending to be a couple as a way to deal with annoying friends and exes.
The movie features a subplot of the two groups of friends trying to find the secret location of the elusive indie band Where's Fluffy?'s next show. While making the film, the creators opted for a sound that matched the film's indie vibe and plot. They additionally chose music primarily from New York-based bands.
Thanks to that, Nick & Norah's Infinite Playlist boasts a soundtrack that is a must-listen for indie music fans.
Hearts Beat Loud (2018)
An underrated plot point in Juno is its brief look at unconventional families and how they face and work through the same issues as a typical family would.
Juno's own family includes her stepmother, Jennifer Garner's Vanessa is in a marriage that is hanging by a thread even as the couple is completing the process of adoption, and we also get brief glimpses of other characters' relationships with their families and partners.
If you liked Juno, you're definitely going to love Hearts Beat Loud. A film that blends the idea of relationships and coming-of-age tale with some killer tunes, Hearts Beat Loud offers a wonderful look into the lives of a family that is grieving, letting go, and growing up together.
Scott Pilgrim vs. the World (2010)
A list about movies like Juno must, naturally, end with Scott Pilgrim vs. the World. Why, you ask?
Outside of featuring Cera once again, this film is understatedly funny, thanks to the performance of its leads as well as its remarkable editing. While offering an interesting look at relationships, both familial and romantic, it also features some brilliant writing and visual storytelling.
And to top it all off, Cera's Scott is also a struggling musician who, when he's not battling Ramona's seven evil exes, is trying to win a record deal. Thanks to this subplot, the movie gets to feature some excellent indie rock music, with several songs on the soundtrack being performed by its all-star cast.
A Warm, Cozy Slice of Life
Juno is many things: an intimate look at teen relationships, a musical gem, a hallmark of good writing and editing. But on top of it all, it's a great take on the slice-of-life genre.
With a plot centered around an understated portrayal of daily life, Juno and movies like it offer a warm, cozy nook for people to feel at home in.
Which makes this list of movies like Juno perfect for the cold winter!
Liked this list? Be sure to check out 10 Shows Like BoJack Horseman That Will Make You Laugh And Cry.