When BoJack Horseman first came out in 2014, the show became an instant hit. Audiences worldwide instantly related with the dark humour and painfully relatable characters of this series – even though it was animated! If you were among the many who laughed, wept and just couldn't get enough of this show, here are 10 other shows like BoJack Horseman that should be on your watchlist!
Photo: Flickr
1. The Office (US)
Though it might seem unorthodox to include a show that's not animated on this list, if we're going to talk about flawed characters who we can't help but love, The Office definitely deserves to be on this list. This mockumentary about the ordinary lives of the ordinary employees of a paper company, lead by goofy manager Michael Scott ( Steve Carell) is nothing but ordinary. The show does take some warming up, but I'm to meet a person who hasn't fallen in love with the show and its dorky, lovable characters.
Where to watch : Netflix.
2. Archer
It's no secret that the creator of BoJack Horseman, Raphael Bob-Waksberg, admitted that Archer, and it's caustic style, has had some influence on his show. Though Archer has somewhat of a different premise, being somewhat of a 007 spoof revolving around a spy named Sterling Archer, both the shows share a similarity in their protagonists having the same icy, indifferent attitude and dark sense of humour. So if you're looking for TV shows like BoJack Horseman that are both animated and existential, and have quirky dysfunctional characters, Archer is right up your alley.
Where to watch: FXX
3. South Park
If you don't mind explosions of explicit language, then you'll love this animated show about four friends and their hilarious misadventures. Both the shows have a satirical approach to serious political issues and do not shy away from controversial subjects that can easily make one uncomfortable. Additionally, this show has a total of 24 seasons and 309 episodes, so you're guaranteed to be entertained for a really long time with this one.
Where to watch: Netflix.
4. Final Space
One of the best parts of BoJack Horseman were the goofy but endearing characters that you fell in love with and genuinely cared about. Final Space, an animated sci-fi series about an astronaut, Gary, who forms an unlikely friendship with an influential alien called Mooncake. Mooncake has quite a few enemies and the show revolves about their many hilarious adventures together. This show will make you laugh hard, cry harder and feel all the feels, just like BoJack and the gang did. The show is only three seasons long so if you're looking for a quick binge, this is the show to add to your list.
Where to watch: Netflix.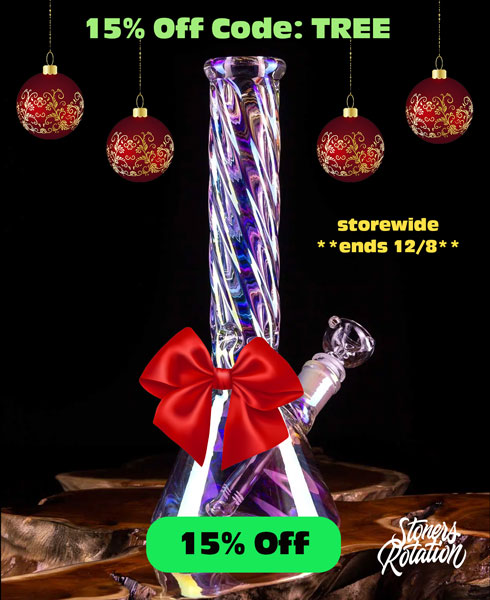 5. F Is For Family
Created by and starring standup legend Bill Burr, F is For Family, just like BoJack Horseman deals with imperfect characters, painfully real scenes and jokes that will have you falling off your chair. The show is set in the 1970's and revolves around the lives of a nuclear family who are dealing with lay-offs, overly friendly neighbours and teenage drama all under one roof. So many times you might forget that you're watching an animated show because of how relatable certain moments will feel. Though it is a sitcom, the characters all have great story arcs that will have you invested in no time. The show has had a successful run since its release in 2015, and the fifth season just came out on Netflix.
Where to watch: Netflix.
6. Fleabag
Another non-animated show that we couldn't not include in the list, because of how similar the protagonists are. Fleabag is a show about a woman who is unapologetically herself in the realest sense of the word, and how she tries to save her life as she watches it crumble before her eyes after the death of her best friend, Boo. Phoebe Waller-Bridge, the writer and lead in the show, will make you fall in love with her and all her flaws in no time, and you might even see yourself in her in a scene or two. The show had a short run of two seasons, and has, in my opinion, one of the most perfect endings in TV history.
Where to watch: Amazon Prime.
7. Tuca & Bertie
If what drew you to BoJack Horseman was the aesthetic use of anthropomorphic animals, then we guarantee you'll enjoy Tuca & Bertie. Also similar to BoJack Horseman is the central theme of the series – friendship. However, in Tuca & Bertie, the show revolves around the female friendship of women navigating through their early thirties. Both the shows also have eccentric characters with traumatic pasts that will break and mend your hearts simultaneously.
Where to watch: Netflix.
8. 30 Rock
One of the main themes of BoJack Horseman that appealed to audiences was the satirical take on the Hollywood Entertainment Industry. While 30 Rock is not an animated show, its premise is much the same. It revolves around the head writer of a leading comedy show, Liz Lemon (Tina Fey). She tries to keep her show afloat and sanity intact despite the interference from fussy stars and the constant meddling of her boss, the chauvinistic Vice President of East Coast Television (Alec Baldwin). Drama, pizzazz and star tantrums are at the core of this series, and is what makes it such a hit even almost a decade after it ended.
Where to watch: Hulu.
9. After Life
After losing his wife to Cancer, middle aged Tony lives life like he has nothing to lose. At first he contemplates suicide, but decides his life is better spent making everyone around him miserable, much like our beloved BoJack. Like BoJack, Tony acts without thinking and says the first thing that pops into his mind with no regard for others feelings. He uses his inability to care as his superpower. However, he soon realises that he can't live that way and needs people to make it through this already lonely life.
Where to watch: Netflix.
10. Rick and Morty
Dan Harmon and Justin Roiland's brainchild is the perfect watch for anyone looking for shows like BoJack Horseman on Netflix. This super trippy sci-fi dramedy revolves around Rick, a mad scientist who drags his gullible grandson along with him on his adventures across the multiverse. It has dark humour, lovable characters and absurd plot lines that will blow your mind.
Where to watch: Netflix.
Honorable Mentions:
Big Mouth
Daria
Adventure Time
Bob's Burgers
Baskets
Californication
As painfully funny as BoJack Horseman
We're sure you'll find your next favourite show in this list, and if you're looking for more funny shows, check out these hilarious animated adult shows.