When the weekend rolls around and it's time to relax, there's nothing better than rolling a blunt and becoming one with the couch. We've curated a list of the best animated adult shows to watch high so you can drift into another dimension with Rick and Morty or laugh at Cartman's constant fart jokes all night long. Whether you're a few dabs deep or just about to roll a blunt, these are some of the best tv series to binge stoned.
Photo: Flickr
Best TV series
Adult Swim Rick and Morty
There is no excuse if you are a stoner and haven't heard of Rick and Morty. In this Adult Swim show alcoholic scientist Rick goes on adventures across multiple universes with his grandson Morty. They almost always run into mayhem so get ready for a wild ride and make sure to smoke a few bowls ahead of time. It's just not the same if you don't. You'll laugh, even laugh-cry when they meet Scary Terry the lawnmower dog, beat up the devil and when Rick turns himself into a pickle. We only wish we could do the same right before family therapy.
Although there are plenty of fart jokes, the series is profoundly philosophical at times with deeper wisdom about the human condition. Highly cynical, you'll realize that we often overthink everything and life is short so just enjoy the ride, bumps and all. Remember, "Existence in pain" but "it's your choice to take this personally." It's also one of the most vibrant animated Adult Swim cartoons so you'll be sure to fall in love with the impressive visuals, clever storytelling and witty humor. There is real science behind Rick and Morty including multiverse theory, opening wormholes (using Rick's Portal Gun), alien life and mind-bending parasites so this is especially funny for the science geeks among us. Check out our curated list of the best Rick and Morty episodes ranked below:
Rick Potion #9 (season 1, episode 6)
Total Rickall (season 2, episode 4)
Meeseeks and Destroy (season 1, episode 5)
Mortynight Run (season 2, episode 2)
Pickle Rick (season 3, episode 3)
Comedy Central South Park
South Park is one of those shows that you could watch over and over and still roll over laughing the second or third time around. The stoner classic Comedy Central show is based in the fictional Colorado town and follows grade schoolers Cartman, Stan, Kenny and Kyle. The gang go on hilarious adventures that usually get them into a lot of trouble.
The series covers controversial topics and characters including Saddam Hussein, Osama bin Laden, Jesus, politicians and celebrities saving no one and normally killing off Kenny. The South Park characters, parodies, slapstick humor and pop-culture references against the show's purposely crude cut-out animation make it a favorite among stoners. They've won the Emmy Awards five times and there are 23 seasons so if you've got time to burn, we recommend starting from the beginning or jumping to the best South Park episodes to get a taste:
"Super Fun Time" (season 12, episode 7)
"Best Friends Forever" (season 9, episode 4)
"Guitar Queer-O" (season 11, episode 13)
"Fishsticks" (season 13, episode 5)
"Go God Go" (season 10, episode 12)
Fox Bob's Burgers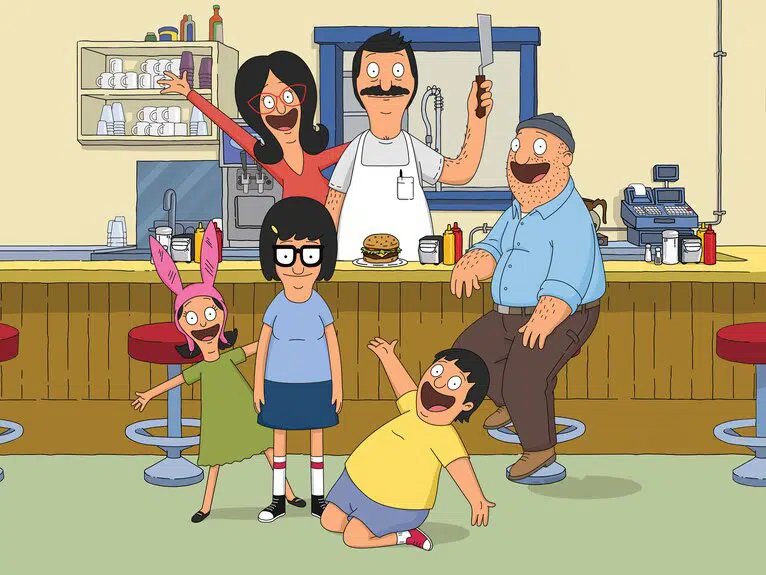 Bob's Burgers is a Fox animated series that has a massive cult following and it's not hard to understand why. The kids are weird and the parents are quirky but all in all they are a relatable bunch. Bob and his family struggle to keep their hamburger joint afloat in pursuit of the American dream.
His wife Linda is supportive but anxious and the children are innocently awkward. For many of us, one or more of the characters will remind you of your own dysfunctional family, although you might not want to admit it. Be sure to also check out the Bob's Burgers cast improvise a mini-episode before you try one of the best Bob's Burgers episodes ranked below:
The Oeder Games. (season 5 – episode 21)
Glued, Where's My Bob? (season 6, episode 19)
Eat, Spray, Linda (season 5, episode 18)
Broadcast Wagstaff School News (season 3, episode 12)
Boyz 4 Now (season 3, episode 21)
Fox The Simpsons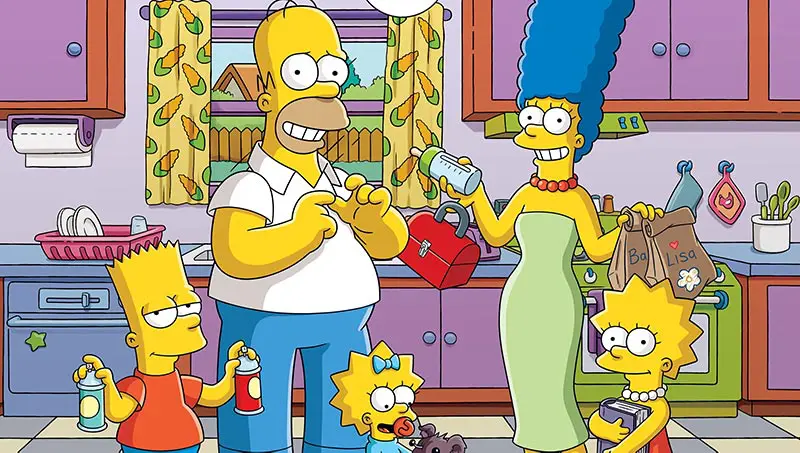 Even though the Simpsons is the longest running prime time show in the US with 31 seasons it's still funny after all these years and quite possibly the best tv series of all time. However, there are a few people who aren't afraid to disagree like this Vice editor if you want to hear an unpopular opinion. The Simpsons needs no introduction but it can be difficult to know where to start, so we've curated a list of the best Simpsons episodes ranked below:
"Bart's Comet" (season 6, 1995)
"Halloween of Horror" (season 27, 2015)
"Kamp Krusty" (season 4, 1992)
"Homer Badman" (season 6, 1994)
"Steal This Episode" (season 25, 2014)
Other binge worthy shows to watch high
If you've already burned through all these animated series (and your flower) we suggest checking out one of these adult cartoons below: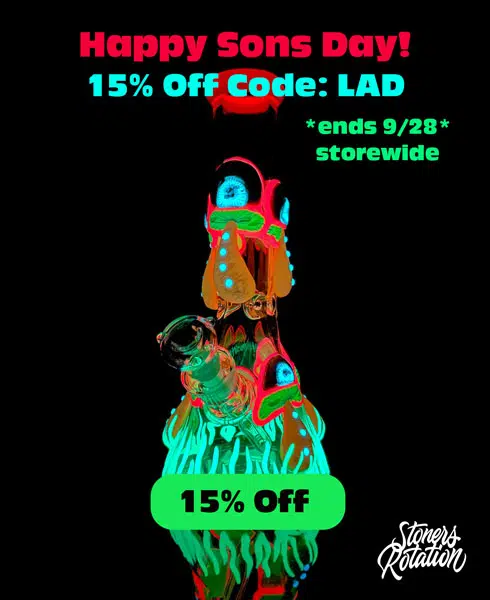 Family Guy
Aqua Teen Hunger Force
King of the Hill
Adventuretime
Futurama
Archer
Beavis and Butt-head
Bojack Horseman
American Dad
Happy Tree Friends
The Cleveland Show
What's your favorite show to watch stoned? Let us know in the comments and stay tuned for the Best Netflix Series and Best HBO Series to watch stoned, coming soon to Weed Culture!
Do you have more burning questions around cannabis?
Email us at [email protected] with your questions/topic suggestions and we will get back to you!