Film noir is a uniquely Hollywood cinematic movement which emerged in the 1940s. Inspired by popular American crime fiction novels, its aesthetic is strikingly sombre. The style was inspired by German Expressionist Cinema, drawing on the monochrome, shadowy sets of Fritz Lang (Metropolis, 1927) and Robert Wiene (The Cabinet of Dr Caligari, 1920). In fact, while conceptually American, Film Noir was heavily influenced by avant-garde European cinema. Read on for a more detailed answer to the question: "What is film noir?".
Photo: Unsplash
Post-War Genre
In the 1940s, it was clear that the war had a big effect on the general spirit of society. In the West, there was a sense of bleakness, destitution and foreboding. This was inevitably reflected in the artistic zeitgeist of the period, and works which portrayed darker and more cynical themes became popular.
Film noir — literally meaning "black film" in French — was a facet of this new appetite for dark portrayals of humanity. The genre stood in strong contrast to the propaganda movies of the war which were made to lift everyone's spirits and instill a sense of optimism.
Audiences were also craving realism. Having lived through a time of pain and suffering, it was only natural that the public were no longer interested in seeing sugar-coated, larger-than-life romances. In The Blue Dahlia (1946), for example, we see a sailor return from sea to find his wife with another man and his son dead due to alcoholism. Infidelity and tragedy matched the feelings of despair and hardship that many were feeling at this time.
Character Tropes in Film Noir
The Detective
Most film noir movies feature a detective or investigator who is tasked with solving the mystery of a crime, usually involving murder. Sometimes this detective is the lead character, as in The Maltese Falcon (1941). Sometimes he's a minor character who gains significance towards the end, as in Scarlet Street (1945).
The Fall Guy
The protagonists of film noir are usually heroes more deeply flawed than the average individual. This flaw is what leads them to act unethically. In The Lady from Shanghai (1947), Michael O'hara's inability to resist the seductive Elsa is what leads him into a perilous situation. In Scarlet Street (1945), Christopher Cross' desire to be seen as someone else allows him to be manipulated. Usually the fall guy finds himself in difficulty after being seduced by the femme fatale character.
The Femme Fatale
For many, the femme fatale character symbolised the emerging ambitions of women, and presented them as something sinister. Hollywood chose to use her characterisation to villainize women seeking to obtain all the freedoms of men (following their taste of working life and liberation during the war).
The criminal dame was always punished for her cunning activities. For example, In The Lady From Shanghai (1948), Rita Hayworth's character Elsa is fatally shot in a magic mirror maze, her mortal reflection exposed infinitely.
The wardrobe of the femme fatale is her most alluring and most identifying visual attribute. The archetypal fatale is usually presented in figure-hugging silk and satin numbers with fur drapes. Cloaked in black and red, their clothing draws attention to their sexuality and signals to the audience a sense of danger.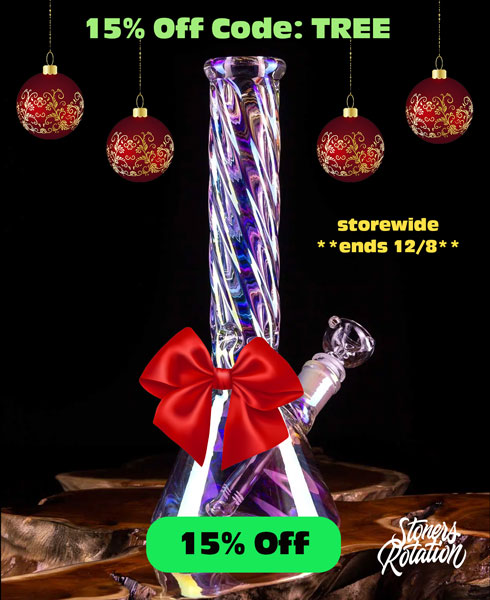 Experimentation in Film Noir
While usually following a formula, film noir was still a genre which allowed for experimentation in its storytelling. In Lady in the Lake (1947), for example, the film is consistently shot from the perspective of the lead protagonist, Philip Marlowe, while the face of another character is only shown through a reflection in the mirror. Sunset Boulevard (1950) was narrated by a deceased character, as was D.O.A (1950).
Neo-noir and noir-inspired films like Chinatown (1974), Pulp Fiction (1994) and Memento (2000) play with the conventions of the genre and experiment with storytelling.
Film Noir Characteristics
Even with the aforementioned character tropes, it's not always clear what exactly constitutes film noir. Below is a list of some of the characteristics you'd typically find in films from the genre.
Urban setting
Disreputable bars and diners
Neon signs
Shadowy shots
Physiological component to character's motivations
Sense of despair
Flickering lights
Claustrophobic interior shots
Use of flashbacks
Narration by one of the characters
Chiaroscuro (strong contrasts between dark and light)

What is Neo-Noir?
Neo-Noir of the 1960s
The first wave of neo-noir film emerged in the 1960s, mid-way through the Cold War. Like the original cinematic movement, neo-noir focussed on cynicism and despair. It's largely understood that this stemmed from the threat of nuclear annihilation. Neo-noir differed from its predecessor by having more explicit violence.
Popular Neo-Noir Films from the 1960s:
Blast of Silence (1961)
Cape Fear (1962)
Shock Corridor (1963)
Brainstorm (1965)
Noir Over the Decades
Noir never really left mainstream cinema, and many films containing Noir themes continued to be made over the following decades. Roman Polanski's Chinatown (1974) and Robert Altman's The Long Goodbye (1973) are hugely successful examples of this.
Neo-Noir of the 1990s
The 1990s saw a revival of film noir in the mainstream, presented with a modern take on the character tropes –particularly with regards to the femme fatale.
Popular Neo-Noir from the 1990s:
Shattered (1991)
Basic Instinct (1992)
The Final Analysis (1992)
L.A. Confidential (1997)
For a more extensive list, see Best Neo Noir Films.
Infinite Noir
Film noir is a dark and entrancing film style, emblematic of the despair and bleakness felt following the Second World War. If you can't get enough of this gloomy but beguiling genre, make sure you check out Best Noir Films while you're here.