Bo Burnham shows us how deep introspection and abundant creativity are galvanised by stasis.
Since rising to notoriety at the age of 16 with musical comedy performances on Youtube, Bo Burnham has received wide acclaim for his witty social criticisms set to broadway-inspired pop melodies. Now, in his first comedy special in 5 years, the luminary comedian lets us in like no comedic performance before, displaying the simultaneous decay and regeneration of a disillusioned soul. In short, it's a musical exploration into existential crises.
Photo: Netflix
The Guest House
Entirely filmed in a tight studio guest house, the narrow bare walls amplify the expanse of solitude and the encroaching claustrophobia. The wires of the lighting and filming equipment go from sparsely arranged to abundant serpentine clusters riddling the floor, a fitting reflection of the frantic disarray of Burnham's spiralling thought patterns.
In his opening monologue, he warns us that the special might "be a little all over the place", but naturally that sense of disorder is exactly what carries the narrative. That, and the startling intimacy between creator and consumer: "just me and my camera and you and your screen…the way the Lord intended".
The Songs
The central themes tying the whole score together are 1) the small topic of the purpose of one's existence and 2) the complex relationship we all have with the internet.
He begins with a simultaneously self-deprecating and self-aggrandising number justifying his reason for "joking at a time like this". Here, he ironically tells us "a white guy like him" is divinely appointed to heal the world with comedy whilst "getting paid and being the centre of attention". As is typical for Burnham, his dulcet voice and the catchy stirring melody juxtapose a deeper point: he's grappling with own self-worth and querying his value in the world.
'White Woman's Instagram', 'Sexting' and 'FaceTime with My Mom (Tonight)' draw you in with lighter issues that everyone can relate to and chuckle at. 'How the World Works', meanwhile, drops some startling truths and allegorises the historical and current day oppressed and oppressor dynamic. The elite that Bo represents nods along with hand puppet Socko's harrowing and sincere lyrics ("the world is built with blood/ And genocide and exploitation" and "neoliberal fascists are destroying the left") until he is personally confronted and acts to silence his marionette critic.
'Welcome to the Internet', possibly the song to define a generation, cleverly personifies the internet. With a simple cackle and sinister dissonance, Burnham recalls its allure and beguiling darkness. He invites us in: "Could I interest you in everything all of the time?", and takes a poke at algorithms, incel culture and Harry Potter erotic fan fiction. He later pertinently addresses cancel culture in 'Problematic', referencing the crucifixion and seeking repentance for the non-PC jokes he made in his younger years.
In between songs, we see tech adjustments, quips and monologues. In one particular despairing soliloquy he addresses the woes Gen Z face: "Allowing giant digital media corporations to exploit the neurochemical drama of our children for profit". Consistently self-aware, he questions the morality of the reductive revenue stream that is the internet while acknowledging the ample contributions he made therewith. Indeed, the contradictions he spells out in his special are all perfectly encapsulated in the fact he released the project through Netflix.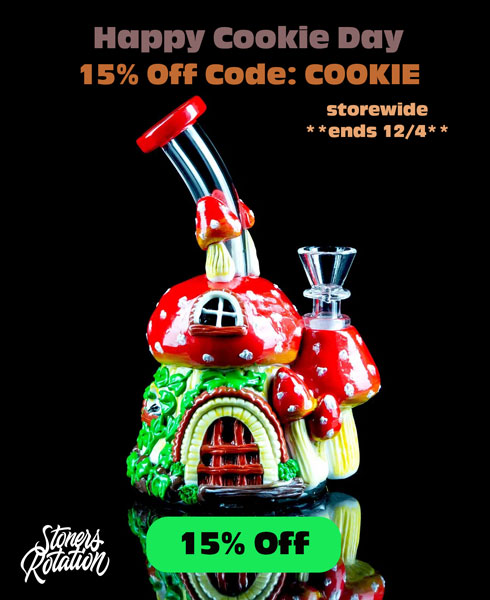 Creative Barriers
It's an old debate whether or not creativity is most fruitfully born out of absolute freedom or within certain confines. The Danish directors who formed the Dogme 95 Movement at the end of the 20th Century were all proponents of the latter, believing a stripped down approach to filmmaking and storytelling was the most compelling. This meant no non-diegetic sound, only location shooting and no temporal geographical alienation. The actual "rules" of the manifesto were not significant, it was purely about creating barriers and constraints. Then, from this tight framework, creativity would better arise as filmmakers are forced to consider alternative ways to tell their stories.
Taking this approach, Burnham's lacking the tools he usually requires, i.e. a crew, all manner of filming equipment and, most crucially, an audience, was a gift because it forced him to consider new ways of creating comedy. Sure, he still had his piano, his voice and the critical eye he's always cast over society, but now he's alone and the walls are closing in.
His insecurities are all laid bare, and we begin to see this most strikingly around 30 minutes in during the 'my reaction to my reaction to my reaction' sequence. Here each reaction he gives goes one level deeper into revealing his true perspective on himself. This is summarised in the statements: "it's pretty unlikeable that I feel this desperate need to be seen as intelligent" and "I'm so worried that criticism will be levied against me that I levy it against myself before anyone else can". He's self-effacing and ironic, but it consistently rings true.
Inside
The glimpse the progressive existential dread of a famed comedian is something we can all relate to in pandemic times. However, many viewers will also finish the 84 minute special feeling proactive and optimistic, now willing to traverse the threshold, alongside Bo, and step outside into "the real world".
If Inside Bo Burnham is right up your alley, make sure you check out Best Dark Comedies on Netflix for more ideas of what to watch.