16 Best adult coloring books for stoners
You don't have to be a kid to love coloring books. In fact, coloring can be a deeply therapeutic and a downright fun way to decompress from the pressures of being an adult. That's why we've curated a list of the best stoner coloring books for adults because we know a Lisa Frank coloring book with cute kitties probably won't cut it. Get lifted on Blue Dream, set the mood with some trippy jams and enjoy a much needed afternoon creatively stoned.
Feature Photo Source: IG
Trippy stoner coloring books
The Stoner's Coloring Book
Trippy drippy aliens, a magical mermaid in a deep sea water bong, a creepy hooded skeleton preparing a joint, and a zen meditating hippie in a forest of mushrooms about to be eaten by a horrific chihuahua, what more could you want!?
The Stoner's Coloring Book features 19 dope designs with more than 17 blacklight versions so all you need to do is grab a joint and get sky high.
You might also like the Stoner Babes Coloring Book which features gorgeous stoner babes, marijuana bouquets and tattoos. Both stoner coloring books can be found on Amazon.
Mandala Coloring Book
Mandalas represent wholeness, the universe and the beauty of the cosmos. In reality, we are all deeply interconnected in ways that normally go beyond our imagination. However, we can more easily tap into the mystery of life after lighting up.
This mandala coloring book for adults includes 46 hypnotizing designs that will suck you into another dimension. But you may be hesitant to choose a mandala because they can be some of the most difficult illustrations to color.
And naturally, we know how hard it can be to make decisions when you're stoned! That's why we chose an adult color by number book so you don't have to stress over it. It's supposed to be relaxing anyways!
Therapeutic & Relaxing
Calm the Fuck Down Coloring Book
It's very likely that you or a friend may very well need to "calm the fuck down". Perhaps your anxiety has got the best of you, you can't sit still and feel like you have to do something, or just might implode.
Next time you get into a hysterical fit and feel like the world is ending just open up your adult coloring book with stress relieving patterns. You'll start to feel the rush of anxiety evaporate.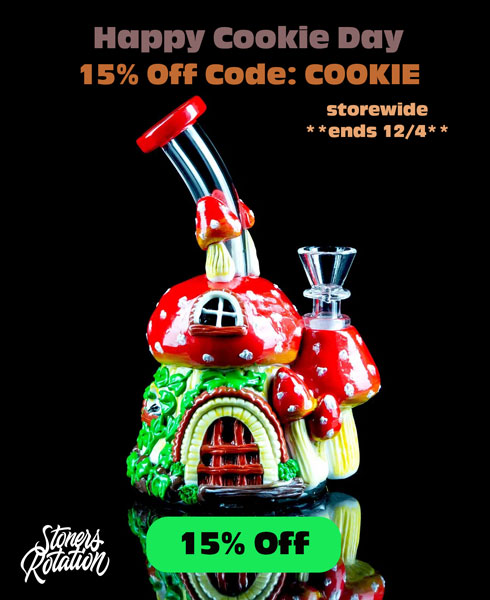 This coloring book, above all, is for those who have an irreverent sense of humor and believe that "laughter is the best medicine". Get ready, because you're going to take a chill pill in the form of a very chill joint and some coloring pencils.
Japanese Coloring Book
Legendary coy fish, dragons, kimonos, parasols, sensu fans, ocean waves, oriental storks, tigers, the moon, lotus and cherry blossoms fill the 100 pages of this Japanese inspired coloring book.
It's common knowledge that Japan has come face to face with many catastrophes over its long history, from earthquakes to typhoons to famine and civil wars. Consequently, maintaining a sense of calm within the chaos has become a central part of their culture.
Additionally, an integral part of Buddhism and Shintoism is the impermanence of all things so just soak in the day and let these stunning patterns from this Japanese coloring book give you serenity.
Billie Eilish Coloring Book
If you love Billie Eillish for her melodic voice and badass unapologetic demeanor, then you'll love this free adult coloring book pdf.
Billie Eillish's haunting lyrics delve into self-image, love, loss and most of all depression. Anyone who grapples with depression or social anxiety may take solace in her music, especially her album, "dont smile at me".
Although the digital coloring book is free, you can get the hardcopy version for just $10 and all the proceeds will go to UNICEF to help children impacted by the COVID-19 pandemic. As if you didn't already love her enough.
The Billie Eilish Coloring Book includes imagery from her album "WHEN WE ALL FALL ASLEEP, WHERE DO WE GO?" So take a hit, grab your best coloring pencils and draw Billie going through the full range of emotions from sadness, melancholy, anger and love.
Funny Adult Coloring Books
Swear word coloring book
Don't be such a wanker! Take out your anger the respectable way instead with this funny cuss word coloring book. There's no better therapy than coloring in "asshat".
Once you're tired of coloring in mandalas, this adult swear word coloring book will help you level up. At the very least it will expand your vocabulary and improve your coloring skills at the same time.
We also highly recommend the Nurse Coloring Book if you happen to be a nurse with a sarcastic sense of humor. The irony is, one buyer bought it for his daughter as a gift and left a review about how offensive it was. I believe that was the point, sir.
Fuck Off Coronavirus Coloring Book
Anyone else sick of the pandemic? All the parties, weddings, concerts and pretty much everything fun has been cancelled. So what else do you have to do?
Filled to the brim with delightful immaturity including all the cuss words and foul one-liners you can imagine, this 112 page Coronavirus coloring book will keep you busy during quarantine.
It's worth noting though that we were a little disappointed that it doesn't have any pages dedicated to the virus.
Humping Animals Coloring Book
Need I say more.
Bizarre, Creepy & Morbid
Serial Killer Coloring Book Pages
If you are addicted to serial killer documentaries, shows and movies dedicated to the likes of Ted Bundy, Pablo Escobar, the Zodiac Killer and Charles Manson, you are in for a treat.
What made their minds tick? How could they commit such atrocious acts? You may just have to rewatch Narcos, Conversations with a Killer or the Zodiac to really get the full effect.
In addition, the serial killer coloring book pages are one-sided so that they prevent bleeding through.
Beauty of Horror Coloring Book
If you are looking for a stunningly grotesque coloring book then you have found the perfect match with the Beauty of Horror: A GOREgeaous Coloring Book.
Bassist and songwriter for the hard rock band, Life of Agony, happens to be a multitalented illustrator. If only we all had his creative genius.
There are even second and third versions out, and dare I say, they just keep getting creepier and creepier. For instance, fans argue that the last one in the set with classic references to Freddy, Chucky and Dracula is his best yet. We'll let you decide.
Pop Manga Cute and Creepy
Originally known for the "Pop Manga Coloring Book: A Surreal Journey Through a Cute, Curious, Bizarre and Beautiful World", illustrator Camilla d'Errico has gone on to create Pop Manga Mermaids and our personal favorite, Pop Manga Cute and Creepy.
This anime coloring book has cute and creepy monsters inspired by your favorite manga. You'll love the spooky and surreal characters like the three-eyed cat, devilish porcupine with a cape and mysterious scaly sea creature.
If you're looking for a new, surreal take on a Pokemon coloring book, this one just might be worth your while.
Tattoo Coloring Book
If you've always loved the art of tattooing and want to get some ideas for your next tat, this coloring book is a great way to pass the time and figure out what you want at the same time. It's a solid assortment of script lettering, nature, magical creatures and tribal tattoos packed into 128 pages.
Netter's Anatomy Coloring Book
Perhaps this pick is too creepy when you're stoned, but if you are into biology and science and general, it's pretty cool learn about how complex we are. You don't have to be studying to be a doctor to enjoy this anatomy coloring book, although you will definitely learn a ton about the body.
It covers the following systems: skeletal, muscular, nervous, cardiovascular, lymphatic, respiratory, gastrointestinal, urinary, reproductive and endocrine. The stoners among us are still waiting for the third edition to feature the endocannabinoid system.
In any case, the body is a pretty amazing thing, especially when you think about the intimate connection marijuana has with the endocannabinoid system that gives you that deliciously amazing high.
Nature & Animal Coloring Books
Flower Coloring Book
This flower coloring book is a cute choice your mom would love. Color one of these pages at the next artsy smoke sesh and give it to her as a gift. Maybe just leave out your green friend, unless she's pretty cool.
Enchanted Forest Coloring Book
This enchanted forest coloring book includes lots of fine details with many oversized mushrooms, grumpy owls and trippy trees. With 84 pages on thick stock paper you'll have tons of great illustrations to choose from.
Ocean Coloring Book pages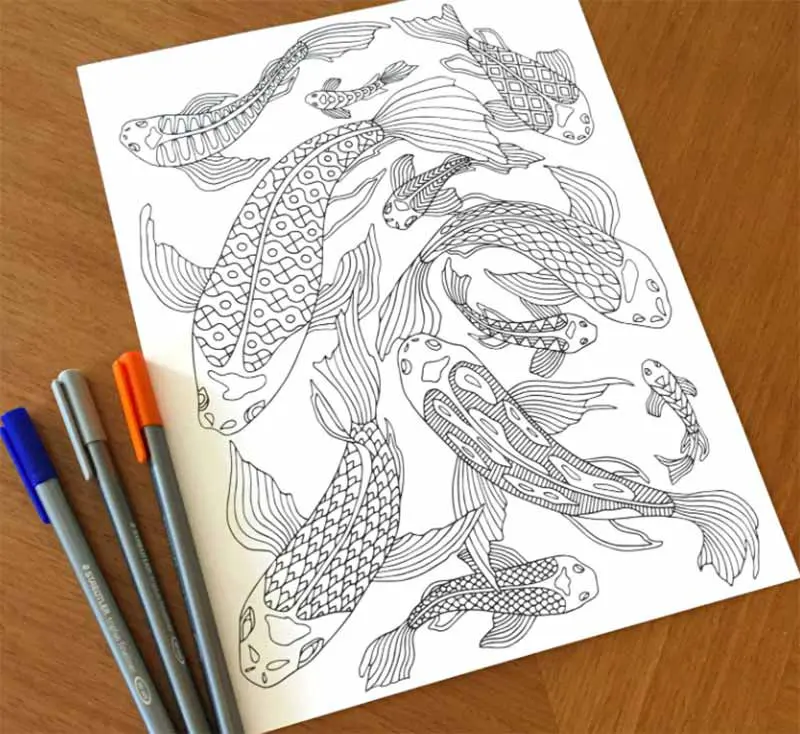 Gina Misak has some of the best ocean coloring book illustrations you can find. Color in jellyfish, seahorses, clown fish, sting rays, dolphins, whales and coral reefs with trippy, vibrant colors. Maybe turn on the sound of waves for the full effect. Check out her Etsy store to see all of her illustrations.
Stoner coloring book corruptions
Do you know what a coloring book corruption is? Well, the slightly evil and dirty minded among us can easily imagine corrupting cute and cuddly characters like Pumbaa or Snitch.
Why follow the lines when you can add a little dark humor with freaky, horrific, odd and downright disgusting perversions of your beloved cartoon characters? Grab any Disney coloring book and give it a grotesque, sexy or satirical touch. We've added a few designs below for your inspiration.
Honorable mentions
Stoner tattoo coloring book
Chronic Fantasy coloring book
Sloths Who Smoke & Drink coloring book
Unicorn coloring book
Dinosaur coloring book
Dragon coloring book
Mermaid coloring book
Star Wars coloring book
SpongeBob coloring book
Lost Ocean coloring book
Bob's Burgers coloring book
Dragon Ball Z coloring book
Jason Momoa coloring book
Best coloring book brands
Bob Ross
Creative Haven
Timeless Creations
Dover
Let's get high and color
From funny and trippy to beautiful and grotesque, there very well may be one stoner coloring book on this list that is your taste exactly. It wouldn't hurt to be prepared and grab some coloring book markers, pencils and gel pens. As the saying goes, a wise stoner is a prepared stoner. You can even dip into other mediums and create some pretty cool stoner easy trippy paintings down the line too.