Why Use a Weed Vaporizer?
A weed vaporizer is one of the best marijuana gadgets. They come in all shapes and sizes and easily turn any weed herbs or concentrates into an inhalable vapor. The best weed vaporizer typically offers a potent high with a distinct, smooth flavor. Varieties of models on the market offer different experiences to fit with the individual preferences of any stoner out there. Whether it's portable weed vaporizers to cheap weed vaporizers, there's something out there for you.
Photo: Unsplash
Benefits of Vaping Cannabis
Using a vaporizer rather than smoking or burning weed offers a smoother hit, for both your lungs and the potency of the bud! Many consider the vaporization of cannabis to be a healthier way to inhale. Plus, devices can range from a desktop centerpiece that emits huge clouds or a pocket-size vape that packs a punch.
There is a sea of weed vaporizers to choose from on the internet and in head shops. Each brand of vaporizer is different and unique, so it's difficult to know if you're picking the right one. With the best 2021 releases included in the mix, we've narrowed down our top picks for weed vaporizers according to function and price. Whether you're looking for something portable, discreet, innovative, cheap, or powerful, something will fit your toking style!
Best Portable Vaporizer for Weed
Pax 3 ($199-$249)
For those familiar with the Pax 2, this is an awesome upgraded version. The new Pax is the most popular portable vaporizer this year because it is sleek and heats up very fast! The device flashes several colored lights depending on when it is charging, heating up, and finally ready to vape. Once you've read the manual on the light system, you'll find yourself bringing the Pax 3 with you everywhere! With the complete kit, you can use this vaporizer for herbs and concentrates of any strain. Plus, the extra cost is worth it. The Pax 3 has original features like Bluetooth connection, rapid heating time and a comfortable mouthpiece.
Best Cheap Weed Vaporizer
XVAPE XMAX Starry 3.0 ($79-$99)
This vaporizer provides the best bang for your buck at less than $100. Tiny and portable, the Starry 3.0 has an easy-to-use design system at half the cost of other vapes! It also heats up to a perfect temperature in less than 30 seconds. For someone who doesn't want all the works in the Pax but craves the best of both concentrates and flower, this is a lesser-known but essential weed vaporizer. The spout-like mouthpiece makes for a strong and fun hit while the screen's light system alerts you when the temperature is ready for vaporizing. Also, it's easy to recharge with a removable battery!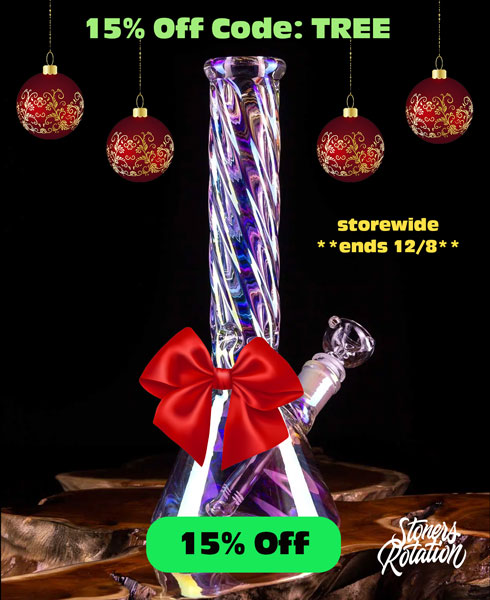 Easiest Herb Vaporizer
Kahn Dry Herb Vaporizer ($159)
People are raving over this vape, and it's the best new underrated find on the market. With a pen-like feel, you simply place some ground weed upside down into the vape and attach the glass mouthpiece. When the Kahn vibrates green, you can hit it! It's very straightforward for those new to the vaping game. This vape is one of more affordable options, with a metal casing made of excellent quality. Even better, the front of the vaporizer has a trippy metal snake design. There's lots to rave about this product's ease and long-lasting battery. The glass mouthpiece is probably my favorite aspect about this vaporizer, as it allows for a very smooth hit and easily detaches to empty already-vaporized herb
Best Desktop Weed Vaporizer
Da Buddha Vaporizer ($190)
This large vaporizer is great for those who like to vape at home. With just a twist of the temperature control knob, this model sits sturdily and the ceramic heater evenly diffuses and vaporizes your weed. Da Buddha takes both bud and concentrate, and includes an automatic three-year warranty. For its low price, it's the best pick when it comes to high-end desktop vaporizers on the market
This version is also cheaper than the original "Volcano" Vaporizer by Storz & Bickel and uses a tube instead of an inflatable bag for a more comfortable vaping sesh. Plug in the device, choose your heat, and place the cylindrical bowl of ground weed into the long tube provided. Put the weed-filled end of the tube into the opening of your DB and enjoy hits from the other tube's end. The Da Buddha Vaporizer boosts the strength of your flower and emits very strong hits.
Best High-end Vaporizer
Storz & Bickel's Crafty+ ($279)
This expert version of a handheld vaporizer is worth the investment for dedicated stoners looking for voluminous clouds of weed vapor. With a very sturdy and unbreakable design, the Crafty+ is a bit bulkier than other portable vapes, but it produces tasty, dense clouds of top-quality vapor. The double-chamber design features awesome technology to more evenly heat up the weed wherever you go. While it does take 60 seconds to heat up, the entire process can be controlled via Bluetooth from your smartphon
Puff it Up!
Your lungs and your mind will thank you for investing in a nice vaporizer. While these are just some of the top vaporizers out in 2021, most good weed vapes are built to last for years and will extract the most out of your herb or concentrates. Once you've tried one of these top vaporizers, it'll be hard to go back to any other method of getting high. With smooth hits, discreet odor, and quick setup, there's no wonder vaporizers are getting more and more popular!