The art of perseverance is something most sports can teach us. A quiet and persistent determination, however, is unique to skateboarding. Shades of this dedication emanate from art that counts the sport as its muse. And this has given us some of the best skateboarding movies and documentaries in recent decades.
Many of these may push you to pick up boarding for yourself. Or perhaps they'll encourage you to go out and create inspired artworks of your own. Either way, they'll evoke a nostalgia in you that will pair beautifully with a 60's-inspired Flower Power bong. After all, this is the era that gave us Tony Hawk and spawned modern skateboarding.
Photo: Unsplash
Mid90s (2018)
Skateboarding traces its roots to the '40s. The earliest boarders used wooden boxes attached to skate wheels. Thankfully, the board design has been polished over the decades. But despite its increasing popularity skateboarding only really took off in the '80s and '90s.
Its most prominent feature, despite its changing look, has been the nostalgia and youthful joy it brings to both skaters and their audiences. And that feature is very present in Jonah Hill's feature directorial debut.
Mid90s is a coming-of-age dramedy. It follows 13-year-old Stevie as he juggles a turbulent home life with his found family at the local Los Angeles skate park. Set in the '90s, this movie hits all the right spots. It grasps the vibe of the era beautifully. And it easily earns its place on the list of best skateboarding movies and documentaries out there.
Skate Kitchen (2018)
Roller skating, skateboarding's older sibling, dates back to the 1800s. It remains a symbol of all things retro. Anyone looking to "go retro" invariably tosses in a gratuitous roller skating rink scene or image complete with disco lights and 80's tunes. It's hard to begrudge anyone that, though. Roller skating has, perhaps, saved as many lives as skateboarding.
Yet, it does point to skateboarding not always getting its due. Skate Kitchen is one film, however, that shines a spotlight on the sporting art.
The story is not unlike Min90s: a young teen from a troubled home befriends a group of skaters in a new town. And in doing so, finds salvation. Yet, unlike Mid90s, this one happens to be based on a real group of female skateboarders from New York City. And the group members also happen to be in the movie, playing fictionalized versions of themselves.
The Lords of Dogtown (2005)
The late 2010s films captured 90's nostalgia perfectly. The early 2000s skateboarding movies, however, were odes to the '70s and '80s.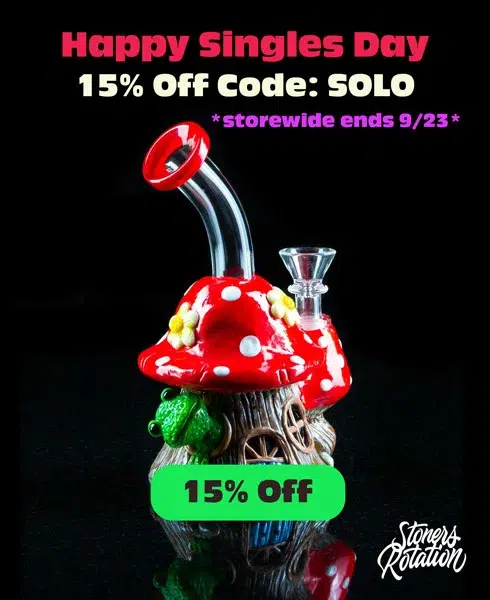 Lords of Dogtown is set in the 1970s. It brings together aspects of several counterculture movements, including skateboarding, surfing, stoner, and hippie in the best way possible.
The movie follows a young group of surfers from Dogtown in Venice, California. The team combined their death-defying water stunts with the emerging art of skating. Soon, a revolutionary new style was born. Unfortunately for most, revolution comes at a price.
Bones Brigade: An Autobiography (2012)
The title may say "autobiography," but Bones Brigade is so much more. It is an ode to skateboarding itself. One that chronicles the evolution of skateboarding through the '70s and '80s.
The Bones Brigade was a team that operated under Powell Peralta, a company founded by George Powell and Lord of Dogtown himself, Stacy Peralta. The team has included some of the greatest names in the sport to date. This specific film features the likes of Tony Alva, Steve Caballero, Rodney Mullen, Tony Hawk, Tommy Guerrero, and Lance Mountain. It documents the moment in the 1980s when a team of teens came together and reinvented skateboarding as we know it.
Wassup Rockers (2006)
Mid90s and Skate Kitchen are admirable in their nuanced storytelling built on the experiences of the skater youth. Lords of Dogtown and Bones Brigade bring in a historical account of skateboarding as an art form. But skateboarding movies and documentaries often fail in one very crucial aspect: the portrayal of non-white contributions to counterculture movements.
Wassup Rockers is based on real-life experiences. It follows three young Latino skateboarders from South Central Los Angeles. The trio often finds themselves at odds with the hip-hop-influenced, gang-infested culture they live in. Fashioning themselves after the Ramones, the punk rock-loving skateboarding team hit the road in hopes of skating the "Nine Stairs."
Their deep yearning to be among peers, however, leads them through a comedic afternoon of mayhem and shenanigans.
Paranoid Park (2007)
The best skateboarding movies and documentaries all, invariably, focus on the sport itself. Understandably so, given the rich culture and history behind it. There are a few films, however, that manage to craft intriguing tales that go beyond the sport.
Paranoid Park is a coming-of-age drama that blends skateboarding with a murder investigation. Based on Blake Nelson's novel of the same name, the film features scenes filmed at Portland's Burnside Skatepark, referred to as Eastside Skatepark in the movie. As such, it paints an understated and poignant picture of what life is really like for the young, sometimes troubled skaters who frequent such illegal DIY skatepark projects.
Dogtown and Z-Boys (2001)
Despite being a good film, Lords of Dogtown is noted for having taken some creative liberties in its retelling. The movie did feature Peralta, an original Z-Boys member himself, in both writing and acting roles.
Prior to this, however, Peralta directed a documentary about the boys. A more faithful representation, the film takes a closer look at the impact the group had on the skateboarding and surfing cultures. In addition to interviews with the original members, the film also includes archival and vintage footage from the '70s.
A Girl Walks Home Alone at Night (2014)
Billed as the "first Iranian vampire Western," A Girl Walks Home Alone at Night is a nuanced and layered tale. Financed in part by an Indiegogo crowdfunding campaign, it follows a lonesome skateboarding vampire who preys on men who hurt women.
The film is an eerie, mesmerizing blend of classic horror, '80s pop, German impressionism, and spaghetti Westerns. Ana Lily Amirpour, who wrote and directed the film, based it on her own experience with loneliness. And given that she is a skater herself, it's no surprise she wrote her leading lady as a skater.
Skater Girl (2021)
Skating is an art form that has transformed the lives of many. And Skater Girl is a love letter to the sport's universal impact.
There aren't too many skateboarding movies on Netflix. Yet, as one of the few to grace the platform, Skater Girl has certainly left a mark. It follows Prerna, a young girl who uncovers a deep passion for skateboarding after a skatepark is introduced into her village. Despite finding her true calling, she is forced to fight against all odds to realize her dream of competing.
The film includes newcomers Rachel Sanchita Gupta and Shafin Patel alongside one of Indian cinema's most beloved icons, Waheeda Rehman, all of whom deliver powerful performances that drive home how revolutionary skateboarding can truly be. And this is only bolstered by the fact that the tale may be inspired, at least in part, by real events.
Street Dreams (2009)
For all the love it earns, skateboarding has sadly seen plenty of opposition. Much of this comes from the notion that it isn't a "real" sport. As such, it is seen as nothing more than a passing hobby by many.
Street Dreams showcases this opposition through Derrick, an avid skater who dreams of going pro. Yet, his family, friends, and partner, remain bewildered at Derrick's passion for something that would never amount to their idea of a real career. He perseveres, nonetheless. He finds himself a community, and he learns and grows. But as he realizes his own potential, friends turn into enemies and he finds himself solo again. A cycle that continues until his inevitable breakout performance.
The movie might appear largely fictional to many. Yet skateboarder and director Rob Dyrdek drew inspiration from his own experiences and that of his peers. And in doing so, he hoped to enlighten the world about the roots of street skating. And, naturally, the struggles professional skaters face.
Against all odds, skateboarding has finally earned recognition. It debuted as an official sport in the 2020 Olympics, with both the street and park disciplines being awarded their own limelight. And skaters have the likes of Dyrdek to thank for paving the way.
Concrete Kids (2019)
The best skateboarding movies and documentaries blend history, comedy, drama, and coming-of-age in novel ways. While some lean heavier into drama, Concrete Kids takes a more magical turn.
Edison and Sage are two 9-year-old aspiring skaters from Venice, California. With stars in their eyes, the duo embarks on an adventure. It sees them skateboarding Los Angeles at night to reach the Staples Center by 8 am as part of a survival contest. And while they may not have envisioned the "survival" part to be literal, that's pretty much what they run into on their little trip.
Concrete Kids is a feel-good film. It takes you on a journey with the protagonists and awakens your inner child along the way.
Minding The Gap (2019)
For all the glory and fervor it brings, skateboarding more often than not is the backdrop against which skaters live out their lives. Not all skaters go pro. And for those that don't, growing up is just what happens in between skate sessions.
Minding The Gap is an award-winning documentary and the debut feature film from Bing Liu. It chronicles Liu's friendship with fellow skaters Keire Johnson and Zack Mulligan. While it begins with youthful optimism, it devolves quickly into a tale of trauma, racial discrimination, and economic dislocation. It is undisputably poignant, yet also a bittersweet portrait of what coming-of-age often looks like in real life.
Tony Hawk: Until the Wheels Fall Off (2022)
Naturally, this list wouldn't be complete without a Tony Hawk feature. Until the Wheels Fall Off is the definitive guide to the iconic skater's life and career. It chronicles his trajectory from hopeful youth to a culture-defining skateboarder. Besides some never-before-seen footage, the documentary also features interviews with prominent names in the industry. This includes Peralta, Mullen, Mountain, and Caballero, as well as Mike McGill, Neil Blender, Andy MacDonald, Duane Peters, Sean Mortimer, and Christian Hosoi.
If you have time for only one of the best skateboarding movies and documentaries out there, this would certainly not be the worst of your choices.
Do you have more burning questions around cannabis?
Email us at [email protected] with your questions/topic suggestions and we will get back to you!