There's always been a history between cannabis and skating. It first became a cultural phenomenon back in the 70s. Since then, every generation has found unique new ways to blend music, skating and weed. Back then it was disco and now it's hip-hop. So whether you're a stoner who grew up on skating culture or it's a newly discovered interest, here are ten roller skating movies to get inspired.
Photo: Unsplash
Roller Dreams (2017)
If you enjoy documentaries, you will want to watch Roller Dreams, directed by Kate Hickey. The story begins in 1984, in Venice Beach, where roller skaters look for an escape, creating a new phenomenon – roller dancing. This fun and exciting sport doesn't take long to gather the country's interest and even grab Hollywood's attention. Even so, things aren't all smooth sailing, as politics and gentrification put the community at risk.
United Skates (2018)
This documentary, directed by Tina Brown and Dyana Winkler, was nominated for an Emmy and did a brilliant job covering African-American skating culture. When the last standing roller rinks are under threat of closure, a few activists come together and build a community in the hopes of preventing their underground subculture from going extinct.
Whip It (2009)
Whip It is Drew Barrymore's directorial debut. It stars Elliot Page as Bliss, a teenager whose mother, a former beauty queen, dreams of her winning beauty pageants. Bliss, however, could care less about beauty pageants and would much rather pursue her newfound love for roller derby. So she starts training for the roller derby, keeping it secret from her parents. But can it stay secret forever? This is one of those feel-good roller skating movies you can save for a rainy day. What's more, it's even based on the book by Shauna Cross called 'Derby Girl'.
ATL (2006)
Set in Atlanta, this coming-of-age film follows the lives of four teenagers, whose lives are deeply inspired by skating and rap music. As high school comes to an end and they are on the brink of the next chapter of their lives, they must adjust to the changes life throws at them, both on and off the rink. This roller skating movie is about what it means to grow up, struggle and find yourself in the face of adversity.
Skateland (2011)
This film, too, is a coming-of-age drama and is set in Texas in the early 1980s. The plot follows Ritchie Wheeler (played by Shiloh Fernandez), a teenager who works as a skating rink manager. He spends most of his days at the rink, with his friends, leading a normal life. One day, however, a personal tragedy forces him to grow up and change his perspective of the world.
Rollerball (1975)
The movie's plot is set in a world where large corporations have replaced governments, promising to eliminate all human problems in exchange for personal freedom. Under the rule of these new powerful moguls, there's not much fun to do. The only entertainment people have is a fun but violent sport – Rollerball. Though initially they introduce the sport as entertainment, it's actually a way for the moguls to curb people's freedom even further. Moreover, the film has its share of fun and intense moments and is among the best roller skating movies ever made.
Boogie Nights (1997)
Quite frankly Boogie Nights only has a few roller skating scenes but it happens to be one of the wildest, most underrated movies out there. The plot of this film is bizarre, as most Paul Thomas Anderson movies are. Mark Wahlberg plays Eddie Adams, a young dishwasher who gets noticed by a director. A life of stardom awaits Eddie as he becomes one of the most popular adult stars during the late 1970s, winning award after award. Even so, it's short-lived as drugs and ego lead to his eventual fall.
Hackers (1995)
Hackers is another cool sci-fi thriller film that isn't based on skating but has some cool skating scenes. Jonny Lee Miller plays Dade, a teenager who was banned from using a computer until he turned 18. However, he turns out to be a talented hacker, and when he and his mom move cross-country, he finds like-minded kids that hack into computers for 'fun'. Unfortunately, things take a sour turn when one member of the gang is arrested. The other gang members now group together and devise a plan to take down an even more dangerous hacker than them.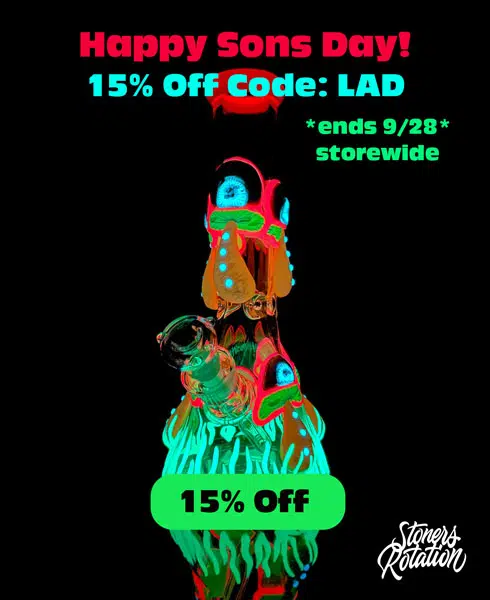 Alita, Battle Angel (2019)
For manga and live-action fans, here's a sci-fi film about a battle cyborg who is found and revived by Dr Ido. Alita has lethal skills and is a dangerous warrior in battle but has no recollection of who she is or where she came from. She must then go on a risky journey on a quest to learn more about her identity. Though this is not a film based entirely on skating, there is a pretty amazing skating scene during the Motorball Game.
TikTok Roller Skating Compilation
If you feel like a movie is too big of a commitment, especially after smoking a bowl, check out this cool compilation of skating TikTok videos!
Beyond Roller Skating Movies
If you want to be taken on a journey after you roll one, these roller skating movies are a great start. But if you're looking for more stoner flicks, check these trippy movies on Hulu.
Do you have more burning questions around cannabis?
Email us at [email protected] with your questions/topic suggestions and we will get back to you!