As distinct genres, horror and comedy are some of the hardest to pull off, requiring solid performances and a lot of filmmaking finesse. Successful horror spoofs are even trickier, as balancing homage to original slashers with a comedic edge takes a lot of skill. While there are hoards of failures (Scary Movie 2, 3 & 4 anyone?), there are a fair few gems out there. In this article we'll get you ready for halloween with a list of the best horror parody movies ever made.
Photo: Unsplash
Top 10 Horror Parody Movies
Shaun of the Dead (2004)
Edgar Wright is now considered one of Hollywood's finest directors, but before he went Stateside, he teamed up with Simon Pegg to write and create one of the best parody movies of all time: Shaun of the Dead. 
An homage and loving spoof of the various zombie films of George A. Romero, this movie has a unique character thanks to the portrayal of mundane British life ft. pints down at the pub, contrasted with a cataclysmic zombie apocalypse.
If you've never seen this genius comedic creation, then this should be first on your list of horror parody movies to watch next.
The Rocky Horror Picture Show (1975)
The ultimate cult-classic, The Rocky Horror Picture Show, is yet to be outdone for its eccentric and unique take on horror parody.
With a legendary soundtrack by Richard O'Brien, featuring the classics "The Time Warp" and "Sweet Transvestite", plus a hoard of untamed, oddball characters including the devilish, cross-dressing Dr. Frank-N-Furter (Tim Curry) and Wagnerian rock legend Meatloaf, this iconic ode to B movies and glam rock has to be seen to be believed.
Young Frankenstein (1974)
From directing legend Mel Brooks who co-wrote this brilliant halloween comedy with the late Gene Wilder, comes this classic of horror parody.
The film stars Wilder as Frederick Frankenstein, who has tried very hard to distance himself from the bizarre scientific study of his grandfather, Victor. However, when he inherits the old family castle, along with Victor's old lab, he can't resist trying his hand at the family business.
Evil Dead Trilogy (1981-1992)
In this legendary cult favourite franchise, you've got three quality horror comedy movies for the price of one as the original trilogy includes The Evil Dead (1981), Evil Dead II (1987), and Army of Darkness (1992). While not strictly parody, each movie has a solid dose of satire and oodles of laughs.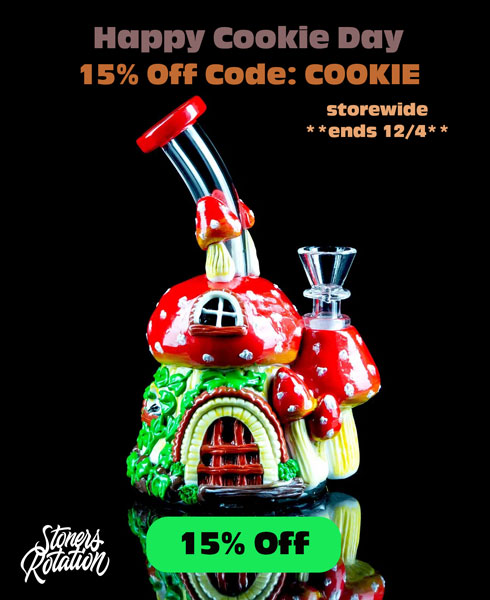 The outlandish plot revolves around the Necronomicon Ex-Mortis, an ancient Sumerian text which unleashes evil on Tennessee once read aloud or listened to via tape. Hilariously, the original script had the characters smoking cannabis when they first listen to the tape. The actors decided to method act and actually smoke up for the scene, and consequently the whole thing had to be re-shot as the scene descended into chaos.
Phantom of the Paradise (1974)
The Rocky Horror Picture Show is far more famous in the glam rock horror mash-up genre, but Brian de Palma's Phantom of the Paradise is an equally stellar operatic comedy thriller.
Satirising The Phantom of the Opera, Frankenstein and Faust all in one, this is an ambitious and enthralling horror parody movie well worth checking out if you like clever spoofs and have a taste for the absurd.
Scream (1996)
Possibly the most famous horror parody movie, Scream is a witty and original genre deconstruction which parodies decades worth of teen horror. With the expert direction of Wes Craven and an unexpectedly on-point cast, including Courtney Cox and Drew Barrymore, this horror spoof is still a riot more than 20 years on.
Scary Movie (2000)
The only passable parody movie coming from screenwriters Jason Friedberg and Aaron Seltzer is their first, Scary Movie. Despite throwing in a whole host of horror references, including Scream and I Know What You Did Last Summer, making them as crass and raunchy as possible and failing to have a linear narrative, the film still succeeds in producing some decent laughs. You can skip the four subsequent sequels, however.
Slither (2006)
Before working on Marvel's Guardians of the Galaxy movies, James Gunn brought us the gruesome horror comedy, Slither.
A spoof of B-movies and monster pictures, Slither follows the invasion of slug aliens who land on Earth and it's as ridiculous and enthralling as you might imagine.
Tucker and Dale vs. Evil (2010)
This class-war cult classic is a lesser well known but golden horror parody movie. The plot follows two hillbillies, the titular Tucker and Dale, holidaying at their run-down mountain cabin. Their vacation goes awry when a group of college students taken them for violent murderers.
Behind the Mask: The Rise of Leslie Vernon (2006)
A much underrated cult film, this mockumentary follows the life of a would-be serial killer who finds his inspiration in classic slasher films. Clichés such as the "final girl" and the obsessed doctor figure are ridiculed, and Robert Englund from A Nightmare on Elm Street (1984) and Zelda Rubinstein from Poltergeist (1982) make hilarious cameo appearances.
The Final Girls (2015)
Finally, this superb and ultra meta horror satire does what no horror parody movie has done before: it implants the protagonists inside the slasher film they've been watching entitled "Camp Bloodbath". The contrast between the modern day teens and the cliché adolescents of the 1980s is brilliantly highlighted, and the wickedly clever plot serves as both a spoof of the slasher genre and a love letter to its absurdity.
Bonus Picks
Dracula: Dead and Loving It (1995)
Attack of the Killer Tomatoes (1978)
Little Monsters (2019)
More Horror Hilarity
In order to thoroughly enjoy horror parody movies, you need to first get acquainted with the original slashers and horror flicks. For some of the classics referenced in the above list of spoofs, check out our list of the Best Teen Horror Movies.