French New Wave Characteristics
The French Nouvelle Vague changed cinema forever. In the post war years, French filmmakers begun getting extra experimental and iconoclastic with the medium, using it as a way to intellectualise and philosophise. The result was a series of iconic classics, still beloved today.
The bold and surrealist elements of the genre make it the perfect watch when in an elevated stoner state. If this is something you're looking for, then read on to find out the top 10 French New Wave movies to watch high.
Photo: Flickr
Top 10 French New Wave Films
1. Breathless (1960)
Breathless, or À Bout de Souffle, was Jean-Luc Godard's first feature-length film and is widely regarded as, not only one of the best French New Wave films, but one of the best movies of all time.
The plot follows Michel, a Humphrey Bogart-esque car thief who seduces an American newspaper saleswoman, Patricia
The film deals with nihilism and competing life philosophies embodied through Michel and Patricia. The passive, nihilist protagonist was played by Jean-Paul Belmondo, who got his big break through his collaboration with Godard on the film. Jean Seberg also starred as the young American, building a name for herself in European cinema.
The dream casting, as well as the irreverent surrealism and multitude of perspective shots, makes this French New Wave film an absolute must-watch for fans of French cinema.
2. Cléo from 5 to 7 (1962)
Cléo from 5 to 7 is an exquisite feminist existentialist narrative by Belgian filmmaker Agnès Varda.
The story follows a young French singer, Cléo Victoire, as she receives a bleak tarot card reading. Believing she is doomed, her behaviour throughout the day grows erratic and we witness her reflect on the perceptions of women in Paris, as well as ideas around fate and superstition.
Left Bank
The French New Wave movie comprises two sets of auteurs: the Cahiers du Cinéma group, which includes Truffaut and Godard, and the Left Bank group, involving Alain Resnais and Agnès Varda. The former were were young, emerging cinephiles who wrote about cinema academically, as well as creating it. The latter were older intellectuals who viewed film as an extension of other art forms, like literature and painting.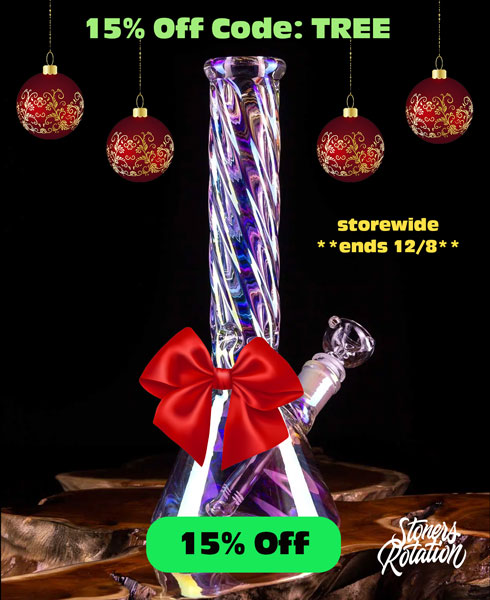 Cléo from 5 to 7 is one of the most famous examples of a Left Bank New Wave film.
3. The Umbrellas of Cherbourg (1964)
The Umbrellas of Cherbourg combines genres romance, musicality and drama to create a startling aesthetic and score. The film is a unique and celebrated film of the New Wave, showcasing the talents of muse of the epoch, Catherine Deneuve, as well as favourites of French film, Anna Vernon and Marc Michel.
The movie stands out for its operatic storytelling (all the dialogue is presented through song), and the bright and vivid chromatic photography. Its alluring and uncanny style makes it, without a doubt, one of the top French New Wave films to watch high.
4. My Night at Maud's (1969)
My Night at Maud's, released in the UK as My Night with Maud, is the third instalment of Éric Rohmer's series of Six Moral Tales.
The film explores the interactions between 4 individuals who orbit the same social circle. Two of them are atheists, while the other two are Catholic. They discuss ethics, love, existence and mathematics.
If you like intimate films orientated around profound conversation, then this French New Wave classic is well worth checking out on your next stoner movie night.
5. Céline and Julie Go Boating (1974)
Released a little later in this iconic cultural era, Céline and Julie Go Boating is a multi-layered film extravaganza which questions the role of spectator and performer in the cinematic experience.
Despite it's long running length (3 hours, 13 minutes), the film succeeds in capturing audiences and pulling them into the film world. The indirect breaking of the 4th wall allows for a unique viewing experience, elevating spectator to participant as the film begins to deconstruct around the halfway mark.
While being a challenging watch in many ways, this classic French New Wave movie by Jacques Rivette is the perfect stoner movie.
6. Lola (1961)
Acclaimed French actress, Anouk Aimée, stars in this tribute to Marlene Dietrich in Der Blaue Engel (1930). It's a drama with all the pomp and salaciousness of a cabaret show, as well as all the harrowing existentialism we expect from director Jacques Demy.
7. Contempt (1963)
Contempt, or Le Mépris, is one of most beloved of the French New Wave film catalogue.
It stars French pin-up Bridgitte Bardot in her arguably her most iconic role, and the much celebrated Michel Piccoli as Paul Javal, a young screenwriter who is close to getting his big break.
The pair portray an amorous couple divided by the affections of a swanky American. As Javal gains more success professionally, he risks losing the affection of his exquisite femme fatale.
8. Jules et Jim (1962)
Jules et Jim is another iconic classic from French New Wave director, François Truffaut. Set in WWI, the plot follows a tragic love triangle between 3 bohemian drifters.
9. Bande à Part (1964)
Many of the best French New Wave films focus on criminality as a way to investigate morality. Godard's Bande à Part is no exception, following the intertwined lives of 3 individuals who commit a robbery. The dance scene in this classic movie is one of the most referenced in cinema, and is said to have inspired the famous diner-twist dance we see in Pulp Fiction (1994).
10. Paris Belongs to Us (1961)
Recalling Shakespeare's play Pericles, the title of this film is intended ironically as the film follows a group immigrants who feel sidelined by Parisian society.
This movie is probably the most angst-ridden of all French New Wave films (which is saying something), so probably not one to watch if you want to keep the mood light. It is, however, a brilliant portrayal of the various existentialist issues and tensions prominent in society during the years of the Cold War.
Bonus Picks:
Hiroshima Mon Amour (1959)
The 400 Blows (1959)
Pierrot le Fou (1965)
The Butcher (1970)
The Young Girls of Rochefort (1967)
Best of the French New Wave
So there you have it, a list of the perfect films to check out on your next stoner movie night. If you're a fan of foreign movies, be sure to read about The Best Foreign Films on Netflix while you're here.