Best No Bake Edibles Recipes
Just as the name entails, no-bake edibles are tasty stoner treats that do not require an oven. There are so many reasons to try these delicious no-bake edible recipes. These snacks offer a top tier high without the hassle of following complicated baking instructions or waiting for the oven to preheat to just the right temperature. Whatever your flavor preferences, it's never been so easy to make edibles, especially if you have some leftover cannabutter on hand!
Photo: Pexels
How to Make No Bake Edibles
There are so many ways to make no-bake edibles using cannabutter – in fact, any recipe that calls for butter can be infused with cannabutter, a way better alternative in terms of entertainment and relaxation. The following recipes will likely please any stoner, but is especially great for those in a rush, for people sensitive to dosage sizes, and for those looking for fun and convenience. Both of these no-bake edible recipes made with cannabutter are the ultimate crowd pleasers! If you don't have some cannabutter with you, you can follow this cannabutter recipe first.
No Bake Edible Cookie Dough
Edible cookie dough is all the rage right now, especially because it updates the forbidden treat into a safer snack you can eat by the spoonful!  Eating these no-bake edible cookies in raw form won't make you sick with salmonella but instead has the perfect amount of THC to send you into a blissful high! If you have cannabutter prepared already, then access to freshly-made cannabutter cookie dough balls is only a quick 10 to 15 minutes away! So take a few tokes from your best bubbler pipe to add to the fun of making your own edible cookie dough!
Ingredients
1 cup all-purpose flour
½ cup cannabutter
½ cup brown sugar
3 tbsp granulated white sugar
½ tsp vanilla extract
¼ tsp salt
1 ½ tbsp milk
⅔ cup dark or milk chocolate chips
No Bake Chocolate Chip Cookie Edibles Steps
1. Mix sugar and cannabutter
In a large mixing bowl (either electric or by hand) stir both the brown and granular sugar together with your cannabutter. Then, add both the salt and vanilla before giving the mix another quick stir. Tip: letting the cannabutter sit out to defrost beforehand especially helps in the stirring process.
2. Add flour and milk
Pour the cup of flour into your bowl and continue mixing until the dough is only slightly crumbly. After, pour in the milk and stir well for a thorugoh and consistent texture.
3. Add chocolate chips
Mix the chocolate chips into the batter (or leave them out for edible no bake sugar cookie dough). Once evenly combined, you can now scoop the cookie dough into tablespoon-sized bites, or just eat this no bake edible out of the bowl if you're an experienced stoner with a high tolerance!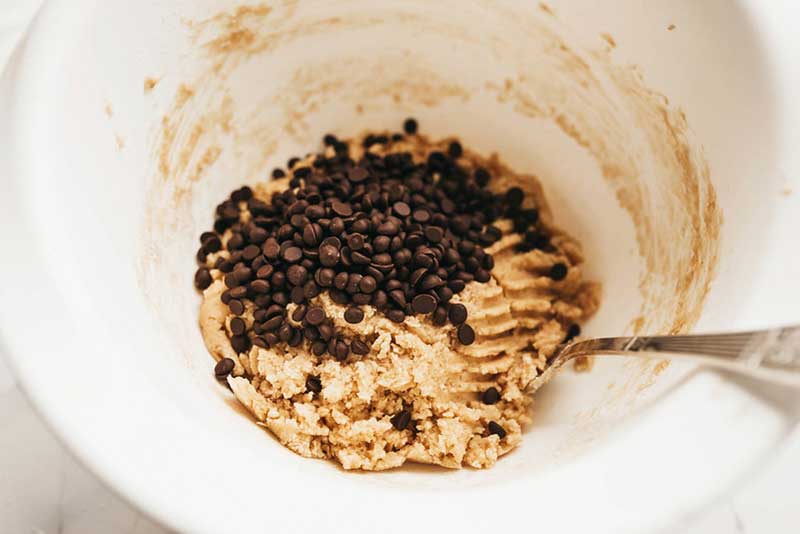 4. Enjoy!
Eat this no-bake edible cookie dough as is or refrigerate it for firmer and colder cookie dough. Each tablespoon of cookie dough contains about 7mg THC and makes 16 servings, which is why I love to shape this dough recipe into small spheres for bite-size enjoyment. (I used a strain of weed in the cannabutter with about 18% THC)
Granola Bites: No Bake Peanut Butter Edibles
Peanut butter and cannabis go together in so many classic stoner treats. This recipe has a low amount of THC in each granola bite, intended so that you can eat a bunch without regret, or share them for a great light, social high. Plus, they're incredibly delicious and healthy, using granola and nuts to make a nutritious and munchable snack that adds energy to your upcoming high. The best part is that they're almost too easy to make – simply mix everything and scoop!
Ingredients
1 cup instant oats
3 tbsp peanut butter
¼ cup honey
¼ cup crushed pretzels or graham cracker
½ cup chopped almonds (or your preferred nut)
½ teaspoon vanilla extract
1 pinch of salt
1 tbsp cannabutter or oil
PB Granola Edible Steps
1. Stir the honey, peanut butter, and cannabutter
Using a large spoon, mix together in a bowl until everything is fully combined. After the liquid ingredients are stirred, add the vanilla extract to the bowl.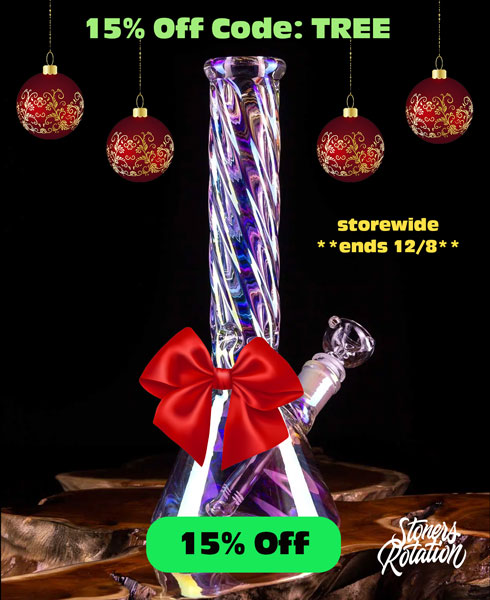 2. Mix in dry ingredients
Pour the oats, pretzels, nuts, and salt into the large bowl and stir. The mixture should be finished once all the ingredients look evenly spread throughout.
3. Scoop into 10 evenly portioned balls
Place each scoop onto a parchment-lined pan. The entire recipe uses only a tablespoon of cannabutter, so this snack is great for both beginner cooks and stoners. When made with a cannabutter with an 18% THC strain, each cannabutter bite has about 3mg THC.
4. Start snacking!
Once you feel the granola bites are fully formed, don't be afraid to get in there and try a few of your creations! The portions are meant to be light in THC and therefore best for on-the-go snackers. These bites are a small but noticeably stoney treat that you'll keep going back for!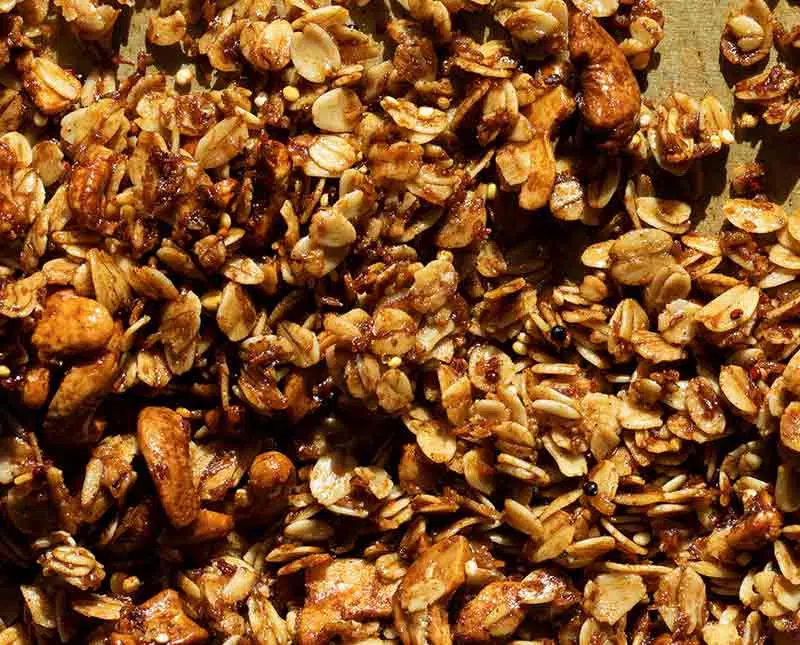 Salty or Sweet No Bake Edibles
With these two recipes for no-bake cannabutter edibles, you're on your way to making the best edibles around, and without a preheated oven in sight! Especially since both the sweet cookie dough and salty granola bites are pretty simple, play around and make them your own with customization. Perhaps add nuts or sprinkles to the cookie dough, or even experiment with dried fruit and other crunchies in your granola bites. Now you've mastered two no-bake recipes, but if you feel ready to bring out your inner stoned baker, try out some of these baked edible recipes, including peanut butter cookies and garlic bread.