There's nothing quite like a fantasy film to help escape reality. Whether you prefer the underworld, beastly giants or devious witchcraft, streaming platforms offer something fantastical for everyone. Below, we'll take you through the best fantasy movies on Netflix to watch right now.
Photo: Unsplash
Top 10 Fantasy Films Netflix
1. Mowgli: Legend of the Jungle (2018)
Two major adaptations of Rudyard Kipling's beloved children's book The Jungle Book have come out in the last few years. The first was Disney's The Jungle Book, which was highly praised by critics. However, it was Netflix's Mowgli: The Legend of the Jungle which showcased the most impressive special effects and remained loyal to Kipling's original story. For these reasons alone, it's an absolute must-see for fantasy fans.
2. The BFG (2016)
The BFG, an acronym for "The Big Friendly Giant", is another movie adaptation of a much-loved classic children's story of the same name by Roald Dahl. In his version, Steven Spielberg lightens up the slightly morbid original story. Ruby Barnhill stars as the orphan Sophie, who accompanies her friendly giant (Mark Rylance), as they set out to battle the human-eating giants. For all ages, this is undoubtedly one of the best fantasy movies on netflix to watch right now.
3. Tenacious D in the Pick of Destiny (2006)
Early 2000s comedy rock duo Jack Black and Kyle Gass make up Tenacious D. In this legendary stoner film, the pair seek out the cryptic "Pick of Destiny" which is said to have been the superpower of all the greatest rock stars to date. Before they can get their hands on the ancient rock artefact, however, they encounter numerous absurd challenges, including a duel with satan himself. Look out for cameos from Meat Loaf and Dave Grohl in this bizarre but hilarious fantasy comedy.
4. Hook (1991)
The film we used to tirelessly watched on VHS is now on Netflix. You simply can't go wrong with this heartwarming Spielberg classic, and it's always a joy to revisit the work of the late and great, Robin Williams.
5. Monty Python and the Holy Grail (1975)
The second feature length film by the fabled Monty Python cast is this medieval classic. If you like weird British fantasy comedy, then look no further. This is the archetype of nonsensical, whimsical, erudite fantasy which will inevitably have you in stitches.
6. I Lost My Body (2019)
This beautiful French animation won the César Award last year, and has enjoyed numerous triumphs at award ceremonies worldwide. The narrative of the film is delightfully a strange, following the adventures of a severed hand navigating its way through Paris to reunite with its body. If you like your films on the pensive side, then this is likely the best fantasy film on netflix to watch for you.
7. A Ghost Story (2017)
One of the more sombre films featured on the list, A Ghost Story unites the enchanting talents of Casey Affleck and Rooney Mara to create a fantasy drama not to be missed. Affleck plays C, a man who awakens from a car crash a spectral entity who proceeds to haunt the home he once shared with his paramour, M (Mara).
8. Horns (2013)
Horns is a mournful tale of redemption and revenge (in equal parts). The film stars Daniel Radcliffe as Ignatius Perrish, a man who wakes to find his girlfriend, indie treasure Juno Temple, murdered and the press at his door. Fortunately he has obtained a secret power which will guide him to the truth behind the murder: a pair of horns sprouting from his head.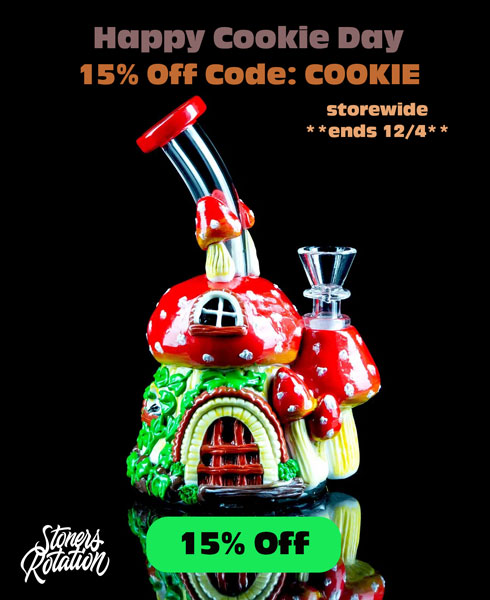 9. Okja (2017)
This gem of a film from Oscar winning director Bong Joon Ho (Parasite, 2019) is a powerful tale of corporate morality and animal rights.
The plot follows Mija, a young girl living in South Korea who has a genetically modified pet pig named Okja. These so-called super-pigs were created by a multinational corporation of the name Mirando for experimentation and eventual consumption. The corporation tricks Mija into handing over her beloved pet, when the ALF (Animal Liberation Front) gets involved and kidnaps Okja. What follows is a deep investigation into the ethics surrounding big business and the mistreatment of animals.
10. Hugo (2011)
Hugo is a heartfelt coming of age film from director Martin Scorsese. Set in 1930s Paris, the young Hugo Cabret works to maintain the clocks at Gare de Montparnasse and befriends a shopkeeper, Georges — based on film pioneer Georges Méliès — and his granddaughter. The film's story is captivating, but the various references to early French cinema make it particularly exciting for cinephiles.
Bonus Picks
If the top 10 list isn't enough, then check out the following titles for even more fantastical delights:
Stardust (2007)
The Spiderwick Chronicles (2008)
Mary and the Witch's Flower (2017)
Pan's Labyrinth (2006)
Errementari: The Blacksmith and the Devil (2018)
Fantasy for all the Family
Netflix has no shortage of great fantasy films, many of which suit all age groups — a big plus if you have kids to keep entertained. If you're looking for more family friendly films, make sure you check out Best Anime on Netflix while you're here!