Sketch comedy never goes out of fashion, and is often a comedic actor's first stepping stone onto major recognition. In fact, before the movie deals rush in is usually where you'll see rising talent at their most free and creative. Now with youtube and video streaming, sketch comedy has never been easier to watch. In this post we'll take you through the all-time best sketch comedy shows both sides of the Atlantic.
Photo: Wikimedia Commons
Top 13 Sketch Comedy Shows
Portlandia (2011-2018)
Portlandia is one of the absolute best American sketch shows of the 21st Century. Taking the new age hipster residents of Portland as their inspiration, the show parodies all the feminist non-profit bookstore owners, tattooed and bearded baristas and organic zero waste grocery stores which make up the city.
The Catherine Tate Show (2004-2009)
The real hilarity of Catherine Tate's various characters and sketches lies in how completely spot-on and realistic they are. From her the teenage chav to the upper class mum, Tate embodies the archetype of every British subculture in this hit British sketch comedy show.
Horrible Histories (2009-2014)
Learning about history has never been so hilarious. What started out as a kids educational programme went on to become adored by all age groups due to its incredibly witty writing and musical parodies. From the "Savage Stone Age" to the "Awful Egyptians", there a series of deeply original sketches for a variety of time periods. Some notable mentions include Historical Wife Swap and Stupid Deaths.
Limmy's Show (2009-2013)
If you enjoy meta, whimsical observational comedy which dips into the surreal, then this is the best sketch comedy for you. For non-Brits, the Glaswegian accent might pose a challenge, but you will definitely be rewarded for sticking with it.
That Mitchell and Webb Look (2006-2010)
Comedy legends David Mitchell and Robert Webb, perhaps best known for Peep Show, wrote and starred in the hilarious sketch show series That Mitchell and Webb Look. With television parodies (the absolute best being the game show parody: Numberwang) and recreations of major historical events, every episode of both seasons is 100% worth watching if you're a fan of sketch comedy.
French & Saunders (1987—)
French & Saunders are up there as the most hilarious comedy duo of all time. Mostly satirising British life, they also parody big box office films. Some of their most popular sketches include a parody of the Harry Potter franchise with Dawn French playing the young wizard, and a mock making-of Mamma Mia with Sienna Miller.
A Bit of Fry and Laurie (1987-1995)
Before he was Dr House, Hugh Laurie was one half of the eponymous sketch comedy duo Fry and Laurie. The pair are wonderful comedic actors, but the real genius lies in the irreverent writing which takes wordplay and puns to a whole new level.
Monty Python's Flying Circus (1969-1974)
Widely hailed as the best comedy troupe of all time, Monty Python is a wildly hilarious, bawdy and often surreal series of sketches. While often poking fun at the idiosyncrasies of British life, the particular style of comedy the troupe presented was (and still is) very difficult to define. So much so that the term "Pythonesque" was invented to describe it.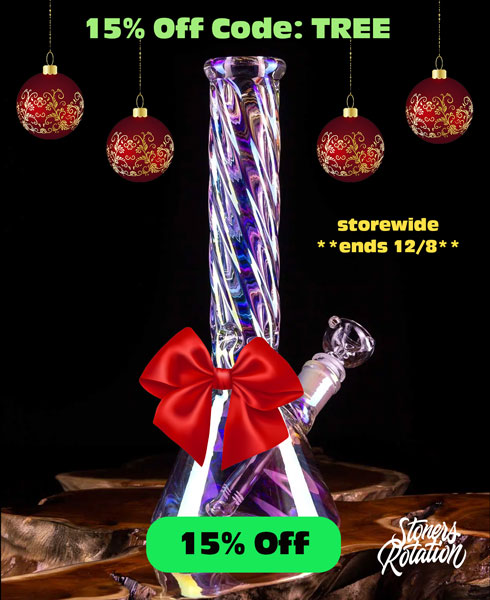 Monkey Trousers (2000—)
Vic Reeves and Bob Mortimer are behind this bizarre and cleverly crafted sketch comedy series. From "Geordie of the Antarctic" to a Masterchef parody with the main presenter dressed as a cauliflower, every sketch is mind-boggling and hilarious.
If you like Monkey Trousers, make sure you check out their previous project Bang Bang it's Reeves and Mortimer as well.
Alfresco (1983-1984)
Before starring in hit movies, Emma Thompson was a fantastically funny actress in the ensemble sketch comedy series Alfresco alongside Stephen Fry, Hugh Laurie and Robbie Coltrane. Unusually for sketch shows at the time, Alfresco was shot on location and not in this studio — hence its name. The theme tying all the sketches together is spoofs and satire of 80s culture, but it's still hilarious in 2021.
The Ben Stiller Show (1992-1995)
This variety show from comedy legend Ben Stiller centres around parodying blockbusters, TV shows and outlandish commercials. Highlights include the painfully funny "Amish Cops" and "Skank the Sock Puppet". If you're nostalgic for the 90s, then this one's for you.
Saturday Night Live (1975—)
Saturday Night Live is the biggest platform for American comedy, featuring big name guest hosts and introducing the world to comedic talent such as Eddie Murphy, Amy Poehler and Will Ferrell.
Key & Peele (2012-2015)
Comedy Central's own Key & Peele are a brilliant modern day American comedy sketch duo. The writing is insightful, on-point and characteristically sinister. Each and every character the pair depict rings true— and that's what makes it so hilarious.
Bonus Picks
The above list only scratches the surface of all the best sketch comedy shows out there. Below you'll find some other top picks for the perfect 420 session.
In Living Color (1990-1994)
Upright Citizens Brigade (1998-2000)
Little Britain (2003-2007)
Bo' Selecta (2002-2004)
Mr. Show with Bob and David (1995-1998)
All About Comedy
Sketch and variety shows are satirical and packed with social commentary. If you like live, in front of the audience comedy, make sure you check out Best Stand-Up Comedians to Watch High.