Baked on a Friday night, with absolutely no plans of heading out? That means you're probably chilling on your couch in your PJ's, munchies by your side, scrolling through your Netflix looking for something funny to watch. That's definitely what our plans are this weekend! If you're also in the mood for a trippy movie, check out our list of movies to watch high on Netflix.
Photo: Unsplash
10 Hilarious Movies To Watch High On Netflix
Superbad
If you're a stoner, you might have already probably seen this movie. However, Superbad is definitely a film that you can enjoy more than once. The plot revolves around two high-school boys willing to give it their all to score some booze for a party to which they managed to bag an invite. You can watch it for the hilarious on-screen bromance between Michael Cera and Jonah Hill and the misadventures they stumble into on their quest.
Scott Pilgrim vs. the World
You may be starting to think that we're biased towards Michael Cera, but it turns out he's just in a lot of great stoner flicks! In this movie, Cera is out to win the heart of the girl of his dreams. The catch? Well, he only has to get past and defeat her long list of evil exes to win her over. The plot is trippy enough on its own, but we guarantee you'll also enjoy the visuals, especially under the influence of Mary Jane.
Spring Breakers
How far would you go for the perfect Spring Break trip? Well, the four protagonists of this film, played by Selena Gomez, Vanessa Hudgens, Rachel Korine, and Ashley Benson, go as far as armed robbery to fund their holiday. However, their 'innocent' vacation turns into a full-fledged crime spree when they're rescued from jail by a drug dealer/rapper, played by James Franco. Harmony Korine is known for his trippy movies, and if you like this film, you should also check out his 'Kids' and 'Gummo.'
I Am Mother
If science fiction is your go-to genre when you're stoned, then you'll LOVE this borderline scary futuristic take on a mother-daughter relationship between human and machine. Rugaard was born and raised in a bunker by a robot designed to help repopulate the world after extinction. As Rugaard grows, her curiosity leaves her yearning to explore the world beyond the bunker. However, 'Mother' is not too happy with that decision. The tension that builds up throughout the film between the two characters will keep you on the edge of your seat.
The Platform
The premise of this movie is so simple, but it truly shows the dark side of humanity. The Platform is set in a fictional vertical prison structure called 'the pit.' The residents are all placed on different floors, and every day, there's enough food placed for everyone on the descending Platform. When we say enough, we mean as long as everyone takes their fair share of the food. But as one would expect, events take a dark turn. People turn against each other with selfish motives while surviving on bones and scraps.
Black Mirror: Bandersnatch
Have you ever been part of a movie that lets you control their narrative? Yes, you heard us right. In this interactive film by Black Mirror, a game developer is working towards building his own interactive game. The best part is you get to decide the choices he makes throughout the film. Because of this, there are multiple endings, and you can even watch the movie more than once to see a parallel finish. Black Mirror is known for showing us what technology holds for us in the future, and they gave us a taste of it with this futuristic concept film.
Our Idiot Brother
You know you have a great film on your hands when it has Paul Rudd in it. It's very hard not to love the guy. In this film, he's going to charm you even harder as he plays the lead as the lovable idiot brother, Ned. He's a funny, endearing guy who is trying to catch a break after an unfortunate arrest for selling marijuana. However, he manages to win over his family and the audience, as he lives with them. Towards the end, you'll realize that maybe, just maybe, he's not such an idiot after all.
I'm Thinking Of Ending Things
This is another brilliant masterpiece from the twisted mind of Charlie Kauffman. He's known for writing crazy films like Eternal Sunshine of The Spotless Mind and Being John Malkovich. A simple story about a woman who decides to accompany her short-term boyfriend to his parent's farm for the holidays turns into a mind-boggling, insanely trippy adventure. Whatever expectations you had before starting this movie, you will never be prepared for the trip this movie takes you on.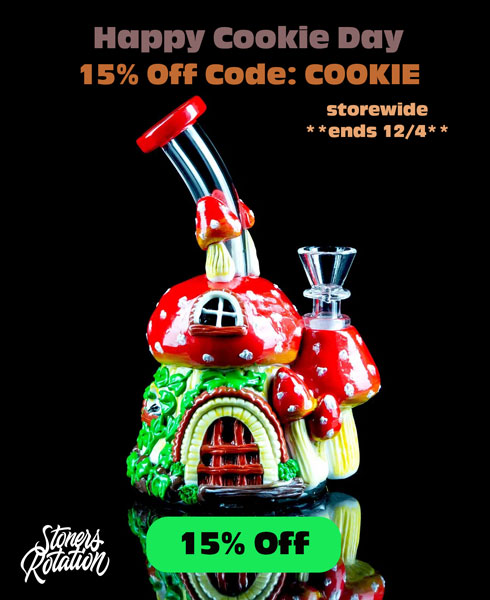 Circle
Imagine this – you wake up in a dark, unfamiliar room with 50 strangers. Every few minutes, a new person dies. Then, to make things even more trippy, you have to decide who lives and who dies. This is the plot of this psychological drama that will keep you on your toes till the very last minute of the film and make you question everything you thought you knew about the human psyche.
Snowpiercer
Post a climate engineering experiment gone wrong, the world is experiencing an ice age. All the remaining survivors are stuck together on a train. The train is separated into sections, and class divisions rule the social structure. The poorest people are treated like scum while the rich get the royal treatment. When the 'scum' decides to finally revolt, things take a violent turn as everyone fights for survival and their place on the train.
Bonus picks
The One I Love
Mute
Mirage
Time Trap
Inception
More Netflix and Chill
Get ready to laugh till you cry and get your mind blown with this selection of crazy movies to watch high on Netflix. If you want more fun stuff to add to your watch list, check out this list of trippy films.