The Mentalist was a critically acclaimed crime drama series that ran for seven seasons. The show starred Simon Baker as Patrick Jane, a former psychic turned consultant for the California Bureau of Investigation. It's known for its great writing, strong performances, and clever mysteries. So if you're a fan and looking for something similar to watch, you're in the right place. Here are 10 shows like The Mentalist that will keep you on the edge of your seat.
Photo: Wikimedia Commons
White Collar
This crime drama series follows the story of Neal Caffrey, a con artist, and white-collar criminal. Neil is caught by the FBI, and to avoid prison, he agrees to help the FBI catch other white-collar criminals. He teams up with FBI agent Peter Burke, and the two form an unlikely partnership as they work together to solve white-collar crimes. White Collar is a great show for people looking for shows like The Mentalist that are based around white-collar crime.
Castle
Richard Castle is a bestselling mystery novelist who helps the New York City Police Department solve murders. He teams up with NYPD detective Kate Beckett, and the two must put their dislike for one another aside as they work together. There is a bit of romance and a lot of crime-solving, making it perfect for people searching for shows like The Mentalist.
Psych
This comedic crime-solving television series follows the antics of a young, charismatic and carefree detective, Shawn Spencer. He convinces the Santa Barbara police that he has psychic abilities and uses that as a cover to solve cases. The show features a playful and light-hearted tone, with a mix of slapstick comedy, and pop culture references. Psych is a must-watch for anyone looking for a fun and entertaining show like The Mentalist that will keep you guessing until the very end.
Rizzoli & Isles
If you're tired of male-lead crime dramas, give this show about badass women cops a watch. Jane Rizzoli is a tough and dedicated detective, and Maura Isles is a brilliant medical examiner. The two women share a unique partnership that allows them to solve complex and gruesome cases. If you're into female friendships, crime-solving, and comedy, you're going to be obsessed with this show.
The Blacklist
The Blacklist is a must-watch for fans of crime shows like The Mentalist. It follows the story of one of the FBI's most wanted criminals, Raymond "Red" Reddington. He turns himself in and offers to help the FBI track down and apprehend criminals on his infamous "blacklist" in exchange for immunity. But as the series progresses, it becomes clear that Red has an ulterior motive and a mysterious past that may be connected to the FBI.
Bones
Dr. Temperance Brennan is a forensic anthropologist. She works with her team to solve crimes by identifying human remains. The show's unique blend of science, crime-solving, and humor will have you laughing, guessing, and on the edge of your seat. What makes it perfect for people looking for shows like The Mentalist is that it blends wit and crime-solving seamlessly, much like Patrick Jane.
Lie to me
This crime drama series will have you reading between the lines and guessing the truth in every episode. It follows the story of Dr. Cal Lightman, a deception expert, and his team of "human lie detectors" who help government and private organizations uncover the truth by analyzing facial expressions, body language, and speech patterns. The show also teaches you a thing or two about deception along the way. A fun game to play when you're stoned is to see whether you can beat Lightman's team and solve the mystery before them.
The Good Wife
With a mix of legal drama, politics, and a dose of high-stakes action, "The Good Wife" offers a unique and sophisticated take on the legal genre. The show tells the story of Alicia Florrick, a brilliant attorney. Alicia returns to the workforce after her husband's high-profile scandal. As she navigates the cutthroat world of Chicago law and politics, she proves to be a force to be reckoned with, both in the courtroom and in her personal life.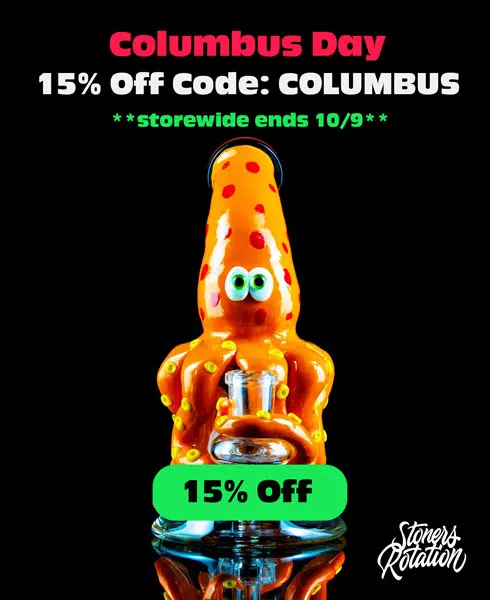 Blindspot
In Times Square, the police discover Jane Doe, a mysterious woman with no memory of her past, covered in tattoos. Each of these tattoos is a clue to a crime the FBI must solve. As the team unravels the mystery of her past and the meaning of her tattoos, they realize that Jane may be at the center of a larger conspiracy. Get ready for the rollercoaster ride of twists, turns, and unexpected revelations this crime drama will take you on.
Numb3rs
If you like math and love crime, you should check out Numb3rs, a show that follows two brothers who work together to solve crimes. Don is an FBI agent who leads a team of investigators in Los Angeles, while Charlie is a math genius who uses his skills to help his brother and the team. The series explores the relationship between the brothers, as well as the dynamic of the team, as they work together to crack the case. 
More shows like The Mentalist for Crime Enthusiasts 
Each of these shows has its own distinct style, plotlines, and characters that make them a great watch. From the quirky and charming deception expert of "Lie to Me," to the charismatic mastermind of "The Blacklist," we're positive you're going to find your next favorite crime show here on this list. However, if you're looking for more crime TV check out this list of shows like Mindhunter.
Do you have more burning questions around cannabis?
Email us at [email protected] with your questions/topic suggestions and we will get back to you!