Not many shows do a good job mixing real-life and fiction, but Mindhunter was probably one of the best in this genre. David Fincher set out on a mission to give us an insight into some of the world's worst serial killers. And boy, did he deliver in this crime series that revolves around fictional detectives in the 1970s who profile real serial killers. Will they ever bless us with a third season? We'll never know, but for now, here are ten brilliant shows like Mindhunter to satisfy all your true crime cravings.
Photo: Wikimedia Commons
Shows Like Mindhunter For The Ultimate Crime Junkie
Making a Murderer
Making a Murderer follows the story of Steven Avery. He was falsely accused of a crime he was not guilty of and served a two-decade sentence in jail for it. So naturally, lawsuits were filed against many people who were a part of the arrest. However, things take an interesting turn when Avery is convicted once again for the murder of a young photographer, Theresa Halbach. You might want to toke your pipe before watching this one. The investigation gets so trippy you'll almost forget this is a documentary based on actual events!
Conversations With A Killer: The Ted Bundy Tapes
You can't be a fan of true crime and not be familiar with one of the most infamous serial killers of all time. If there's one thing Mindhunter fans have in common, it's that they all wished Ted Bundy made an appearance in the show. However, because it's based in the 70s and Bundy wasn't interviewed till the 80s, the series hasn't mentioned him. But if you're looking for interview-based shows like Mindhunter, this documentary with actual footage of Bundy's interviews while he was on death row is equal parts scary and intriguing.
Unbelievable
If you're looking for shows like Mindhunter that depict an exaggerated version of real crimes, Unbelievable is a great pick. The series is based on the case of Marie Adler, who filed a complaint to the police after she was raped in her house by a masked man. However, she recanted her story when she was constantly accused of lying by the police. The story takes a turn when two women officers decide to take matters into their own hands and start their own investigation, which leads them to discover that they might have a serial rapist at hand.
American Crime Story, The People v. O.J. Simpson
From the makers of American Horror Story comes a new show that dramatizes real-life crime cases. Their first season focuses on the infamous O.J. Simpson case. It covers all the important moments of the case, such as the televised car chase and the glove moment during the trial. Much like Mindhunter, this show paid incredible attention to detail regarding the show's actors' appearances and costumes. Sometimes you'll have to pinch yourself as a reminder that you're watching a drama and not a documentary.
True Detective
Unlike others on this list, True Detective is more fiction than truth. But, what makes it such a great pick for shows like Mindhunter is that both these shows focus on the lives of the detectives as much as they do on the serial killers. The best thing about this anthology is that every season the viewers get a new setting, crimes, and new detectives as well. So if you enjoy occult and satanic crimes, there's a lot you'll love about True Detective. Apart from the impeccable screenwriting, you should watch this show for the brilliant performances by Matthew McConaughey, Woody Harrelson, Colin Farrell, and Mahershala Ali.
Hannibal
In this modern-day adaptation of the classic horror novel, profiler Will Graham takes on psychiatrist Dr. Hannibal Lecter as a consultant to help him catch some of the town's most notorious serial killers. Little does Graham know that the man behind those murders is none other than Lecter himself. What makes this cat and mouse chase so exciting is that we get a close inside look into the workings of the mind of a serial killer. This show isn't based on actual events, unlike other shows like Mindhunter on this list. However, the chemistry between the two leads, violent gory crimes, and gripping investigative narrative all make this show a worthy addition to this list.
Criminal: UK
This British series fits really well into a list of shows like Mindhunter . Much like David Fincher's masterpiece, this show focuses mainly on interviews with criminals. Specifically with getting them to admit to their crimes. However, this show is designed so that you don't really know if the person they're interviewing is guilty until the last second. So keep a packed bowl ready because the mind games and psychological tricks in the series will definitely trip you out!
Mind of a Monster
If diving deep into the mind of a single serial killer is too much for you, you can skip the long detailed shows. Instead, check out this documentary that covers a different serial killer in each episode. Get an insight into the minds and crimes of some of the most notorious killers like Ted Bundy, Gary Ridgway, and Jeffrey Dahmer. Just like in Mindhunter, Ed Kemper is one of the most prominent characters in this series as well.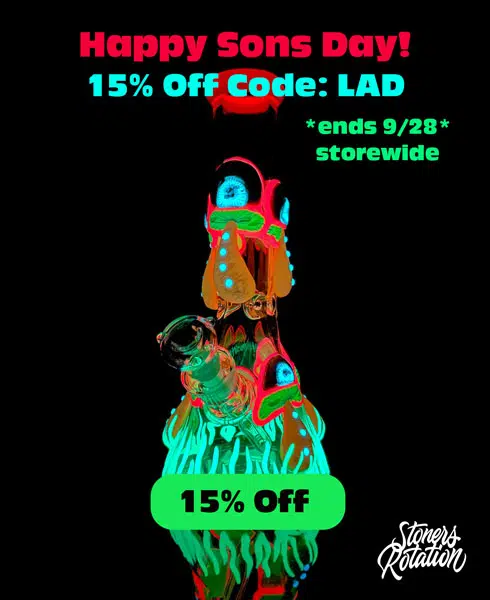 Criminal Minds
If your beef with Mindhunter was that it ended too soon, then you should check out Criminal Minds. This crime series had a successful 15-season run, and the show's premise is very similar to Mindhunter's. Like Mindhunter, Criminal Minds follows the team of the Behavioral Analysis Unit of the FBI, who study and profile criminals. This series is a good fit for shows like Mindhunter because the detectives' personal lives are an integral part of the plot.
Luther
There are plenty of things to love about Luther and not just Idris Elba's masterful acting skills. The series follows John Luther, a troubled detective passionate about solving crimes. He forms an unlikely friendship with a murderer he tried to put behind bars but couldn't due to lack of evidence. Instead, the two join forces and solve different crimes each season, most of them dealing with serial killers. This series might not be based on real killers, unlike the other shows like Mindhunter on this list. But, like Holden Ford in Mindhunter, Luther has his own inner demons that he battles while solving crimes.
More Crime Shows Like Mindhunter
There's nothing better than good crime TV, and this list has enough great shows like Mindhunter to keep you busy. However, all that gore can get a little heavy. So if you're looking for something more lighthearted check out these crime comedy shows instead.
Do you have more burning questions around cannabis?
Email us at [email protected] with your questions/topic suggestions and we will get back to you!