The sci-fi genre has long been humanity's looking glass into the realms of possibility. It offers a blend of technological advancement and breaching the barriers of the human mind. As such, it has allowed us to envision worlds and futures far beyond the ones we experience first-hand. And by doing so, sci-fi has also opened us up to the possibilities of what we can create within our own reality. Various forms of sci-fi entertainment have offered both escape and enlightenment. But these new sci-fi shows take it a step further.
Photo: Unsplash
Best New Sci Fi Shows 2022
Sci-fi elements feature in a wide variety of television shows. The genre deals with futurism, science, and technology, and more often than not, dystopia. As such, its easy to see shades of it in shows dealing with anything from teen angst and coming-of-age to supernatural fantasy and horror-themed ones. Stranger Things (2016) makes for a perfect example.
These new sci-fi shows, however, take full advantage of their core elements and craft wonderfully imaginative tales. Tales that demand the freshest, dankest weed you can get your hands on.
Paper Girls (2022)
Need your Stranger Things fix but can't wait till season 5? Paper Girls might be just what you need.
The upcoming science fiction drama follows four 12-year-old newspaper delivery girls in fictional Stony Stream. While out on a delivery run on a perfectly regular Halloween morning, a mysterious force from the future invades their town. As the girls unravel the mystery, they find themselves caught between opposing factions in a time-traveling war.
Based on the acclaimed comic book series of the same name, the show is set to air sometime this year, with season two already in the works.
The Imperfects (2022)
Billed as a "coming-of-rage" story, The Imperfects follows three young adults on a quest for revenge against a mad scientist whose genetic experiments left them superpowered – and pissed. For good reason, seeing as their new heightened abilities seem to be designed to disrupt their lives and shatter their dreams.
While little else is known about the show, The Imperfects will most likely drop in the second half of 2022.
The Man Who Fell to Earth (2022)
Based on Walter Tevis' novel of the same name, The Man Who Fell to Earth also serves as a sequel to the film adaptation of the novel which was released in 1976 and starred David Bowie.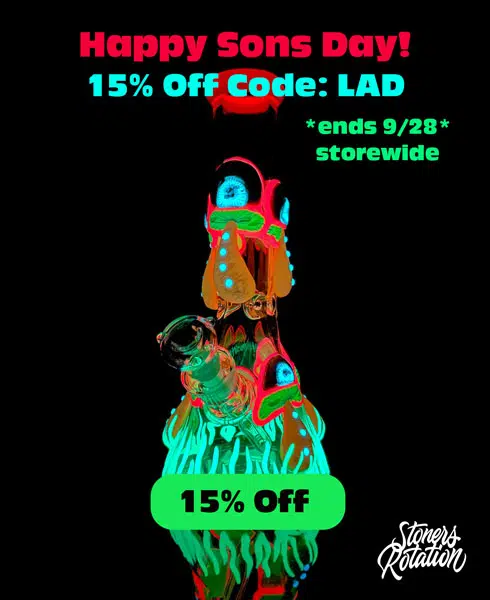 In the movie version, the story followed an alien who crash-landed on Earth while seeking solutions to issues that plagued his home planet. Unfortunately, he found himself embroiled in a far more pressing matter: the pursuit of being human.
Bowie's crash-landing alien returns for the television show, portrayed by Bill Nighy. Chiwetel Ejiofor takes on the role of a new alien. One who makes his way to Earth at a pivotal moment for both his planet as well as humankind.
Love Death + Robots (2019)
There is plenty to love about Love Death + Robots, from its gorgeous animation to its vivid storytelling. But beyond these is the show's uniquely sci-fi-based themes, much of which deals with the human experience. Particularly life, death, and everything in between and beyond. And these philosophical explorations are all done through a combination of love, death, and robots.
The anthology animated show brilliantly showcases the range and diversity that animation has to offer, with each episode additionally being a masterclass in sci-fi storytelling.
The show originally began airing in 2019, with season 3 having dropped earlier this year.
For All Mankind (2019)
For All Mankind originally began airing in 2019. The show follows an alternate timeline of human history. One where pivotal moments that shaped our space programs played out very differently, beginning with the Soviet Union's first crewed Moon landing succeeding before the United States and traversing a world where the global space race never truly ended.
Leaning into its premise, the show takes a nuanced approach to understanding history and humankind. Reading like a "What If…?" version of our known world, we are treated to a deeply philosophical yet wonderfully engaging vision of what could have been.
Each season of the show takes place ten years later. Season one took place in the '70s, season two in the '80s, and season three – which premiered this year – is set in the '90s.
Outer Range (2022)
Among new sci-fi shows, Outer Range is a little unique in that it isn't just science fiction. It's also a Western. And a pretty intriguing one at that.
Josh Brolin stars as a rancher fighting to keep his family safe and his land from being stolen. Amid the trials and tribulations of daily life, he encounters a black void in his pasture. Uncovering the truth that lies within it – and with the mysterious drifter that happened to show up at the same time – might be more than the family bargained for.
The Expanse (2015)
The Expanse began as an intergalactic sci-fi mystery set in a very distant future. A conflict rages on between Earth and Mars. And amid it all, a detective and a rogue ship's captain investigate the case of a missing young woman.
Cut to several years later and the show continues its run despite prior attempts to take it down. Season 6, which premiered this year, sees the lines between friend and foe blur as new powers rise and threaten to decimate the already-precarious balance of the universe.
Parallels (2022)
Another one to add to the list for fans of Stranger Things is Parallels. The show follows four teens who find themselves scattered across time and space after a physics experiment goes awry. As they try to find their way back to the right timeline, they experience new abilities and slowly uncover the mystery of what truly happened that fateful night.
In addition to its gripping sci-fi elements and storytelling, Parallels has also earned praise for its diverse cast.
The Silent Sea (2021)
Sci-fi can feature a wide range of recognizable elements. But space and the vast expanse of the universe tend to rank pretty high up as themes we never tire of exploring.
The Silent Sea stars Bae Doona (Cloud Atlas, Jupiter Ascending, Sense8), Gong Yoo (Goblin, Squid Game), and Lee Joon (Ninja Assassin) as members of a team of scientists and military personnel on a mission to extract an unnamed sample from the moon.
The show is set in a distant future where humanity's water sources have all but dried up. To make matters worse, unexplained deaths have occurred in outer space. Distrust breeds as mysteries unravel. And the team must complete their mission without meeting a similar fate as their predecessors.
The Three-Body Problem (2023)
Perhaps one of Netflix's most ambitious projects, The Three-Body Problem is based on the acclaimed award-winning Chinese sci-fi trilogy by Liu Cixin. Helmed by Game of Thrones writers David Benioff and D. B. Weiss alongside writer-producer Alexander Woo (True Blood), and executive produced by director Rian Johnson (Star Wars, Knives Out) and actors Brad Pitt and Rosamund Pike, the show is already causing plenty of buzz. Add to that its remarkably gifted and diverse cast and crew, and this could be Netflix's next big hit.
The Three-Body Problem is a rich, complex tale that spans decades and lifetimes and begins with the entanglements between science and politics. It is set in a world where humanity is on the verge of an invasion from the nearest star system. Within this system, three stars orbit each other in an unstable "three-body system." A single Earth-like planet in this system finds itself oscillating between extreme heat and cold. These conditions cause the planet to experience the repeated destruction of its intelligent civilizations.
Back on Earth, factions begin to form. On one side are those who seek out aliens for the sake of advancement. On the other, those who welcome them in hopes of a forced extinction of the human race. Amid it all, one man finds himself embroiled in an investigation into suicides associated with a mysterious group known as The Frontiers of Science. Along the way, he uncovers several plots ranging from government coverups to alien espionage. And it all seems to lead back to one thing: the entanglements between science and politics.
The Most Horrifying New Sci Fi Show
The original trilogy crafts an unimaginably vast world. So it should be interesting to see how the Netflix show tackles this behemoth. While some sources expect the show to drop in late 2022, others aren't expecting it to materialize until 2023. Either way, it's bound to be quite a ride. In the meantime, a Chinese version is also set to release soon. In contrast to Netflix's version, this one features a largely Chinese cast and crew. And many fans have already noted that the trailer indicates an extremely faithful adaptation of the franchise. Additionally, there is also an animated show in the works, though it is unclear when this one drops.
Sci-Fi and The Exploration of Human Existence
From drama and comedy to mystery and thriller, sci-fi elements have the ability to adapt to any genre and blur the lines between fiction and reality in novel ways. Add to that the introduction of stunning animation and visual effects into television shows and it's easy to see why sci-fi has become such a popular genre on streaming platforms. After all, for those whose only way to experience the new frontiers is through a screen, new sci-fi shows are the next best thing!
Do you have more burning questions around cannabis?
Email us at [email protected] with your questions/topic suggestions and we will get back to you!