There was just something extremely funny about watching this group of high school misfits make their way through adolescence. As much as they tried to hide it, we all knew they were pretty baked throughout the series. What else could those basement sessions have been about? So, much like the stoner gang, pack a bowl and settle down while we give you ten other brilliant shows like That 70s Show.
Photo: Wikipedia Commons
10 Shows Like That 70s Show Any Stoner Will Enjoy
Two And A Half Men
Though the plot of Two And A Half Men has very little in common with That 70s Show, it's still a show about the kinds of antics people get up while under the influence. The show follows Charlie, a jingle composer and full-time alcoholic casanova whose playboy lifestyle goes for a toss once his brother and nephew move into their house. Ashton Kutcher replaces Charlie Sheen in the show's later seasons, which is a massive bonus for people looking for shows like That 70s Show.
Two Broke Girls
Well, the title doesn't really leave much to the imagination. Two Broke Girls is a show about two girls from different walks of life who work as waitresses and live together while trying to grow their cupcake business on the side. However, they find themselves perpetually broke, struggling to make ends meet. This underrated gem is full of brilliant characters, hilarious jokes, and wholesome moments.
Community
That 70s Show revolved around weirdos surviving high school, and Community is about a bunch of misfits trying to survive community college. Both the shows have ensemble casts and are painfully funny. The characters in Community are so eccentric that it's almost impossible to believe that they're not stoned. If you're looking for funny shows like That 70s Show, Community is a laugh riot, especially after toking a pipe.
The Ranch
Another Ashton Kutcher starrer to make this list, this show follows Colt, who moves back to his family ranch after a failed semi-pro football career. Much like Eric, Colt also spends most of his time trying to live up to his father's expectations and failing miserably. Add to that dramatic relationship problems, and you've got yourself a hilarious show that is a top contender for shows like That 70s Show.
Entourage
When Vince's film career finally takes off in LA, he doesn't leave his entourage, who have been with him all the way, behind. This newfound fame lands the gang in all sorts of adventures, some pleasant and some not so much. Amid all this drama, they also have to deal with Vince's workaholic, no-nonsense agent. This is a show we guarantee you'll enjoy after a smoke sesh with your own gang.
How I Met Your Mother
This is probably the adult version of That 70s Show. It's a series about a group of friends living in New York while they try to balance their careers, friendships, and seriously messed up love lives. If you're looking for shows like That 70s Show, where the main characters' friendship is the central plot of the series, you can't go wrong with How I Met Your Mother.
Parks And Recreation
The Department of Parks and Recreation is headed by Leslie Knope (played brilliantly by Amy Poehler), who is hardworking, sweet, and also a pain in the ass when it comes to getting work done. Which is often challenging, given that her colleagues consist of a narcissist, a manager who hates working, a borderline crazy health-nut, and a people-pleasing goof who somehow manages to get on everyone's nerves. Yet, somehow, they manage to make Pawnee a better place.
Unbreakable Kimmy Schmidt
Kimmy spends 15 years in a cult and finally makes it out. Wide-eyed with curiosity and brimming with excitement, she decides to move to New York to make up for her lost life. She rents out a room from a gay Broadway street performer named Titus, and together they form a sweet friendship, explore the city, and teach each other new things about life. The plot of the series is whacky and is even funnier after you've taken a dab.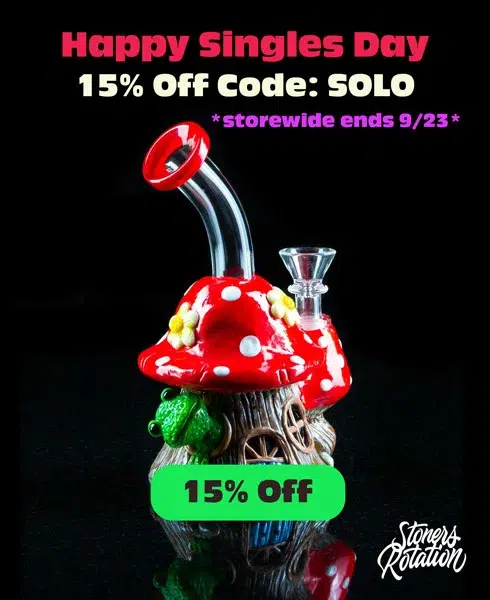 Alone Together
Another excellent pick for shows like That 70s Show that revolves around friendship; Along Together, follows the lives of two people, Esther and Benji. They are two outsiders in LA who decide to form a platonic friendship to survive the city's glam, glitz, and status-driven vibe. The best part is that the writers and the stars of this show are real-life best friends, making this series even more wholesome. Also, the show is only two seasons long, so if you're looking for a quick watch, this is it!
Mom
Christy is a single mom who is recently sober and trying to raise her kids. However, her life is turned upside down when her estranged mother enters the picture. Her sobriety and patience are tested as she tries to keep herself sane amid her mother's endless antics. It's funny and sweet and had a successful run for eight whole seasons!
Bonus Picks
New Girl
The Office
Friends
Fuller House
Workin' Moms
If You Like Shows Like That 70s Show
There's no doubt this list has enough great shows to entertain you while you're baked for months to come. However, it never hurts to have more great recommendations, so check out our list of funny movies to watch high.
Do you have more burning questions around cannabis?
Email us at [email protected] with your questions/topic suggestions and we will get back to you!