If you're a fan of the hit family sitcom Malcolm in the Middle, you know how much it made you laugh and how relatable the family dynamics were. The show was a groundbreaking success and was one of the best in its category in television history. If you're looking for some similar family comedies to coming-of-age stories, we've got you covered. So, get ready to discover some new shows like Malcolm in the Middle that are perfect for light-binging after you've taken a few hits.
Photo: Gage Skidmore
Modern Family
This sitcom follows the lives of Jay Pritchett and his family, including his second wife, his stepson, and his two adult children and their families. The show explores the complexities of a 'modern family' and their daily struggles and triumphs with humor. It's as wholesome as it is hilarious. This show fits the bill perfectly if you're looking for shows like Malcolm in the Middle with awkward family dynamics.
The Office
This mockumentary centers around Dunder Mifflin, a fictional paper company. It follows the everyday lives of the employees, who are all pretty quirky and weird in their own ways. The main character is Michael Scott, the bumbling and often inappropriate regional manager. The show mostly centers around his interactions with the rest of the staff. The relationships between all the employees are so dysfunctional that it will make Malcolm's family look normal.
The Good Place
Eleanor Shellstrop dies and wakes up in "The Good Place," a heaven-like afterlife utopia where only the most ethical and moral people go. The problem is, Eleanor isn't exactly a model citizen. So, she has to hide her past and become a better person to fit in and stay in the Good Place. Along the way, she meets some interesting people, each hiding a secret of their own. This series is perfect if you're looking for feel-good shows similar to Malcolm in the Middle that are a good mix of comedy and drama.
Arrested Development
Arrested Development is a critically acclaimed cult classic that follows the dysfunctional Bluth family. This wealthy but eccentric family loses their fortune and has to learn to live together again. The main character, Michael Bluth, is the only relatively normal family member. Michael has to keep the family together and the business afloat. It's a great stoner comedy with a lot of dark humor and a great fit for people looking for shows like Malcolm in the Middle.
Master of None
Created by Aziz Ansari, this comedy-drama follows the personal and professional life of Dev Shah. Dev is a 30-something actor struggling to make it in New York City. The show is about creating a chosen family when you find yourself alone in a city and deals with themes like relationships, career, family, and culture. If you're looking for relatable and realistic shows about modern dating, career struggles, and intergenerational conflicts, this show belongs on your watchlist.
30 Rock
Created by and starring Tina Fey, 30 Rock is set behind the scenes of a fictional sketch comedy series. It follows Liz Lemon, the showrunner and head writer, as she puts out fire after fire in her professional and personal life. Most of her days go into pacifying the show's star, Tracy. Also, she can be found trying to find a middle ground with Jack Donaghy, the network executive. The characters and humor in this series are absurd, making it a perfect watch for people looking for shows like Malcolm in the Middle.
Shameless
If you're looking for shows similar to Malcolm in the Middle that deal with serious issues in a comedic way, add Shameless to your watchlist. The show follows Frank Gallagher, a chronic alcoholic, and neglectful father. His kids are mostly left to fend for themselves as they live in a rough Chicago neighborhood. They face their fair share of struggles, including poverty and family relationships. However, they show up for each other at the end of the day and manage to get by together. 
Fresh off the Boat
This show is based on the memoir of the same name by chef and food personality Eddie Huang. It is set in the 1990s and follows the lives of the Huang family, a Taiwanese-American family who moves from Orlando, Florida, in pursuit of the American Dream. The show is light-hearted enough to enjoy while you're baked. Still, it also explores themes of cultural identity, assimilation, and the immigrant experience in a comedic way.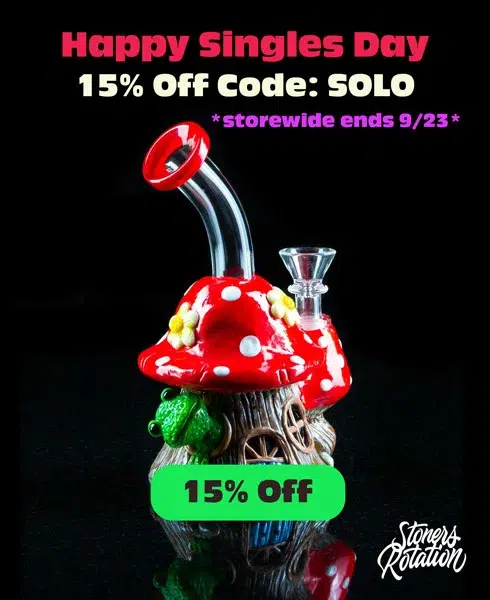 The Goldbergs
If you're looking for shows like Malcolm in the Middle that will take you on a nostalgia trip, you should check out this series. It follows the lives of the Goldbergs, a Jewish family in suburban Philadelphia. A big chunk of the short is told through the perspective of Adam, the youngest kid. The unique part about the show is that Adam films his family with a video camera. The show is based in the 80s, and if you grew up around then, you'd love all the pop culture references, as the time period plays a significant role in the sitcom.
Black-ish
The Johnsons are an upper-middle-class Black family. The series follows their struggles to maintain their cultural identity while living in a predominantly white, upper-class neighborhood. The show is hilarious and has a lot of wholesome moments. However, it has also received a lot of praise for shedding light on the current events and social issues that affect the black community. It has also been commended for its accurate representation of the black experience in general.
More Shows like Malcolm in the Middle for Fans of Dysfunctional Sitcoms
Malcolm in the Middle has stood the test of time and continues to be a favorite among audiences. Each of these shows we listed here offers its own unique take on family dynamics, whether it's your blood or chosen family. So, if you're looking for more fun shows similar to Malcolm in the Middle to watch baked, check out this list of shows like Community.
Do you have more burning questions around cannabis?
Email us at [email protected] with your questions/topic suggestions and we will get back to you!