Entourage, rumored to be loosely based on Mark Wahlberg's stardom story, showed us the not-so-glamorous side of Hollywood, with a generous mix of dark humor, told through the eyes of Vince, his half-brother, and two best friends. The tale of four friends who stick together through thick and thin while trying to make it in the big city kept audiences entertained for 8 seasons. So, if you're looking for more fun shows like Entourage to watch after taking a hit, this list is for you!
Photo: Flickr
Curb Your Enthusiasm
This show was created by Larry David, the co-creator of one of the best sitcoms ever, Seinfeld. In this comedy show, he plays a semi-fictional version of himself, and the series captures his life as a writer in Los Angeles. Much like Entourage, it shows viewers the less glamorous side of show business. In addition, it has really witty writing, which kept audiences hooked for 11 seasons.
Californication
Like Vince, the protagonist of this show, Hank Moody, is a self-absorbed, alcohol-abusing writer. Hank thinks coming to New York will help him cure his writer's block, failing to acknowledge that his lack of inspiration is because of his lifestyle. The show captures his journey trying to juggle his drinking, career, and personal life with his ex-partner and their daughter.
How to Make It in America
If you're looking for shows like Entourage but don't have the time to invest in an 8-season long binge, give this short series a show. Entourage portrays Vince and his friends trying to make it in Hollywood. Similarly, the protagonists of this show, Ben Epstein and his friend Cam Calderon, are trying to make a mark in the New York fashion scene. Amid all the comedy and drama, this show is a fresh take on making it in the land of the free.
Hung
Ray Decker was a sports legend and one of the most popular people in his high school. However, despite his ambitious childhood, he failed to make it big and ended up as a high-school basketball coach. Determined to make more of his life, he decides to become rich and famous using his 'biggest' asset. This show bagged mixed reviews among audiences, but it fits the bill if you're looking for shows like Entourage that are equally obnoxious and hilarious at the same time.
Unscripted
This show is a little different than others on this list. As the title suggests, some of the scenes are unscripted and improvised. Like Entourage, the series follows the lives of three actors trying to make their careers in Hollywood, and the improvised bits add a refreshing layer of authenticity to the show. This show also features cameos from some of Hollywood's biggest names, like Meryl Streep, Brad Pitt, and Keanu Reeves, which you can see in the snippet attached.
Ballers
Stephen Levinson, the brain behind Entourage, serves as a producer on this show, along with Mark Wahlberg. So, if you're looking for shows like Entourage, it doesn't come closer than this. This comedy-drama stars Dwayne 'The Rock' Johnson as a successful football star turned finance advisor to promising athletes. Naturally, given his sports background, he tends to get more involved than he should to ensure his clients make the right decisions.
Barry
Bill Hader created and played the protagonist in this comedy-drama that follows a hitman who, while on a job, discovers he has a passion for acting and wants to pursue the craft. However, he finds it hard to let go of his old job, and the show tells the story of how he tries to balance both parts of his life that have nothing to do with each other. The writing is hilarious, the characters are brilliant, and if you're looking for shows with similar humor to Entourage, you won't be disappointed.
Extras
If you're not familiar with Ricky Gervais, you're missing out! He created The Office, one of the best sitcoms in TV history, and didn't disappoint with this series either! He plays the lead in this show as Andy Millman, an ordinary guy who quits his job to pursue acting, but the industry isn't as welcoming as he thought. The series follows his journey as he tries to stick to his passion against all odds. If you're a fan of British shows and dark humor, add this to your watchlist ASAP!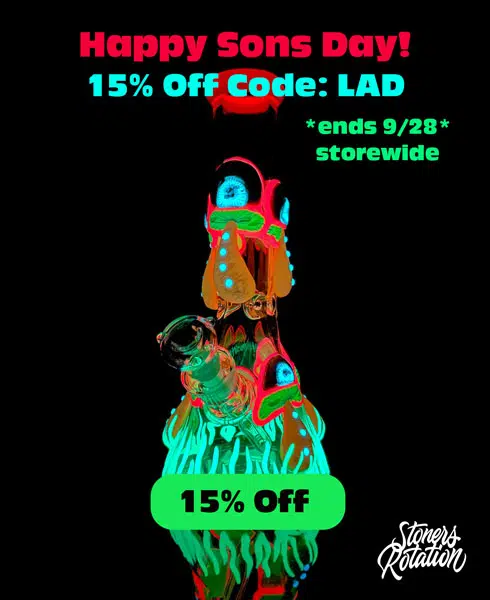 Silicon Valley
At its core, Entourage was about a bunch of misfits trying to find their place in Hollywood. Well, substitute Hollywood for Silicon Valley, and it's pretty much the premise of this show. It follows Richard, a whizkid and founder of an app called Pied Piper. Despite the app being good, he and his team of oddball techies struggle to compete against the Big Names in Silicon Valley and find investors for their startup and make their mark in the industry.
Master of None
The painfully relatable comedy series focuses on the life of Dev, a 30-something actor living in New York. Dev struggles to make decisions – whether it's dinner or who he has to spend the rest of his life with. The series oscillates between light-hearted and intense topics as diverse as the relationships with parents, the immigrant perspective, and the dilemma of finding the best pasta or pizza place in the city. Aziz Ansari delivered an intimate, ambitious, and humorous experience packed into a 30-minute show.
More shows like Entourage for Stoner Humor Fans
Entourage brought us the best of comedy, friendship, and Hollywood. The shows on this list share a lot of similar elements we're sure you'll enjoy. If you're looking for more stoner content to watch after you get high, check out this list of the best trippy movies on Netflix.
Do you have more burning questions around cannabis?
Email us at [email protected] with your questions/topic suggestions and we will get back to you!