We consider ourselves lucky to live in a day and age where cannabis has become a common element of mainstream media. So much so, in fact, that there are even shows based around weed, and one among them is this gem about Ruth, a strong cannabis advocate, who runs her own dispensary. There's nothing better than watching a show about weed, especially while you're high, so pack a bowl and settle down while we recommend ten great shows like disjointed that deserve a place on your watchlist.
Photo: Wikimedia Commons
10 Shows Like Disjointed That Will Have You Hooked
Weeds
Kickstarting the list with one of my personal favorites and one of the first TV shows to normalize cannabis. The series follows Nancy Botwin, a single mother who, after the death of her husband, resorts to selling weed to clients in her neighborhood to support her family. As expected, she often finds herself in complicated, tricky situations due to her new job. It's fall-off-your-chair funny and a top contender for shows like disjointed in our books.
Bong Appétit
There's nothing better than good munchies when stoned, except maybe food infused with weed. In this cooking show, chefs compete against each other to come up with the best cannabis-based recipe. Whether you enjoy cooking, eating, or just being high, there's something in this show for everyone. I highly recommend grabbing some munchies before you watch this show – because I guarantee you'll end up hungry looking at them cook!
Narcos
When it comes to the criminal underworld and selling drugs, no one did it better than Pablo Escobar. Though the show is not centred around weed, it's a gripping docudrama series based on the extraordinary life and death of Columbia's biggest drug lord. Action, drama, romance, and betrayal – this show has it all. It is an excellent pick for people looking for shows like Disjointed.
That 70's Show
Though it's never explicitly mentioned, weed is a central character in this coming-of-age sitcom. As the title suggests, the show is set in the 70s. It follows the lives of 5 high-school teenagers as they navigate through the many struggles of adolescence. Tommy Chong makes an appearance and becomes an integral character in the later seasons of the show, so you already know it's going to be a laugh riot, especially if you're stoned.
High Maintenance
If you're looking for shows like Disjointed that are similar in the plot and storylines, I couldn't recommend High Maintenance more! The premise is quite simple; the show follows the life of a dealer in NYC who travels around the city delivering pot to all kinds of people. Every episode is a new story with different characters, and the purpose of the show was basically to show that people who consume cannabis are not necessarily 'junkies' and come from all walks of life!
Breaking Bad
If you're looking for an intense show with a gripping plotline and enough seasons to keep you occupied for a while, you should definitely give Breaking Bad a try. There's a good reason this show about a high school chemistry teacher and his ex-student pair up to cook crystal meth is considered one of the best shows of all time! The direction, the acting, and the scenic desert landscapes all make this series a masterpiece, not to mention the fantastic chemistry between the two leads. Bryan Cranston delivers the performance of his career in this stellar series, and it's a series that will have you hooked within the first hour, whether you're watching it sober or stoned!
Trailer Park Boys
For a show that has very little to do with weed, it has built a cult following amongst stoners that's still going strong even over 20 years since the show first aired. There's just something about watching the good-for-nothing residents of Nova Scotia's trailer parks and the way they try to get rich quick through borderline illegal schemes that keep audiences hungry for more all these years later. The show became so popular that it inspired two films and an animated adaptation. It is a top pick for people looking for shows like Disjointed.
It's Always Sunny in Philadelphia
It's Always Sunny in Philadelphia is a hilarious sitcom about four friends who run a bar together. But they have no business skills or idea of how to run the place, and the bar is always empty. This inevitably leads to many hilarious fights and complications between the friend group. But, between constantly getting drunk and insulting the crap out of each other, they manage to get by with this little business of theirs. It's hilarious and wholesome at the same time and is perfect for watching right after smoking a bowl.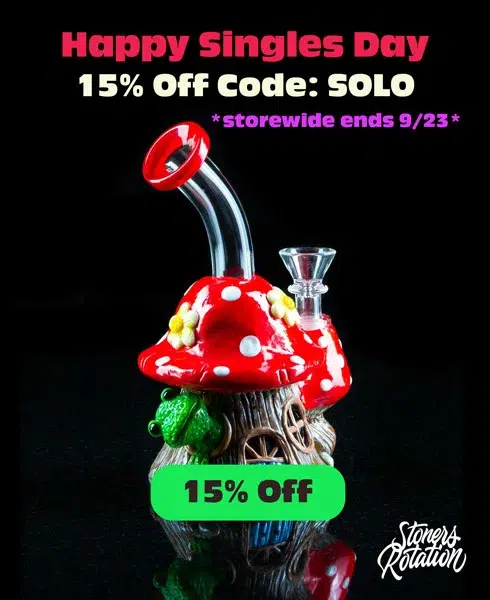 Snowfall
Though it's not a comedy series, we also recommend giving Snowfall a chance if you're looking for shows like Disjointed. The show is set in 1980s Los Angeles and follows the life of a crime family who tries to make it big selling cocaine. It's a slow-burn crime drama, but if you're patient enough, it will be a rewarding experience.
Friends from College
Being friends in college is quite simple. It's easy to get along. But how often do we stay in touch with people we go to college with? This series explores the complicated friendships and romantic relationships of a tight-knit group of friends from college who reconnect at a later stage in life…their 40s. The show will have you rooting for its main characters, trying to figure out their adult lives as they experience nostalgia.
Bonus Picks
Special
Community
Family Business
Alone Together
Champions
More Addictive Shows Like Disjointed
You'll never have to waste time scrolling through Netflix for shows to watch after your next smoke sesh with a list like this. However, if you are looking for more similar shows, check out this list of shows to watch high.
Do you have more burning questions around cannabis?
Email us at [email protected] with your questions/topic suggestions and we will get back to you!