When Big Little Lies first came out, it was one of the most talked-about shows. Not only is it packed with incredible talent like Nicole Kidman, Laura Dern, Reese Witherspoon, Shailene Woodley, and Queen Meryl Streep herself, but there's a murder mystery in the middle of all the drama too?! But, the brilliant cast aside, the plot of this small-town murder mystery was so good it kept audiences gripped for two whole seasons. So, if you're looking for more shows like Big Little Lies while you wait for them to hopefully announce season 3, we've got you covered!
Photo: Flickr
10 Shows For Big Little Lies Fans
Sharp Objects
Like Big Little Lies, Sharp Objects is also a women-led drama adapted from a successful novel. It's also another great show that brought silver screen talent to television. And it's directed by Jean-Marc Vallée, a director on BLL? We're already sold! In the series, Amy Adams plays a reporter with a mysterious past whose job brings her back to her hometown as she tries to solve the murder of two young girls. Packed with lots of family drama, this show is the perfect choice for anyone looking for shows like Big Little Lies.
Where to watch: Hulu.
Little Fires Everywhere
Reese Witherspoon was amazing in BLL, and if you couldn't get enough of her talent, you will love this drama, based on a book by Celeste Ng. It follows the story of a single mother and a teenage daughter who move into a small town. Eventually, they get friendly with a picture-perfect family, far from their own reality. But as they get closer to the family, things are not as perfect as they seem on the outside.
Where to watch: Hulu.
Maid
Maid is a heart-wrenching drama loosely based on the true story of the author, Stephanie Land's own life. The series deals with a few complex topics like family trauma, poverty, and domestic abuse, so it's definitely not a light watch. The plot follows Alex, a single mother, who takes up jobs as a maid as she struggles to make ends meet for herself and her daughter after leaving her abusive relationship.
Where to watch: Netflix.
Behind Her Eyes
After a flirty conversation with a stranger in a bar, single mother Louise realizes that the handsome gentleman from the bar is actually her new boss, a psychiatrist in the clinic she works at. However, instead of staying away, she decides to get involved with his wife, beautiful and mysterious Adele. What follows next is a psychological thriller full of twists, turns, and supernatural forces.
Where to watch: Netflix.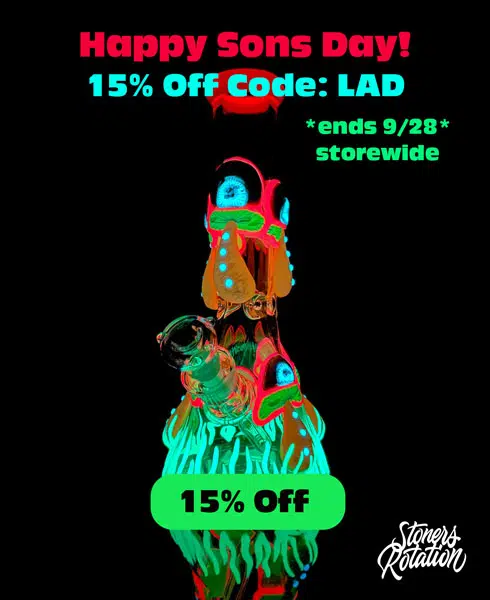 Succession
One of my biggest regrets in life is waiting so long to watch this gem of a show! It's definitely one of the most talked-about and highest-rated shows in recent times, but only after you watch it you realize that it actually deserves all the hype and more! The plot follows the tense and funny dynamics of the Roy family, who run one of the most influential media companies in the world. As the head of the family, Logan, considers looking for his successor among his children, family bonds are tested.
Where to watch: HBO Max
The Handmaid's Tale
This series is adapted from Margaret Atwood's famous dystopian novel. Although it may seem like the two have nothing in common at first, BLL and Handmaid's Tale are actually quite similar. Both shows deal with abuse, repression, and fighting for the feminist movement. Handmaid's Tale is set in a dystopian world, where women lose their fertility, and the few remaining fertile women are forced to become "Handmaids," their only mission to birth children for their master. Slowly, the women get together and plan a revolt.
Where to watch: Hulu.
Killing Eve
Unlike Big Little Lies, Killing Eve is less serious, more comedic, face-paced, and action-packed. However, at its core, it's still a powerful women-led drama. And of course, there's murder too. Killing Eve is a highly entertaining tale of a cat and mouse chase between an MI6 agent and an assassin that will hook you from beginning to end.
Where to watch: AMC+, BBC iPlayer, and Hulu.
Inventing Anna
Sometimes, real life is more exciting and dramatic than fiction could ever be, and that's indeed the case in this docudrama. The show is based on the life of Anna Sorokin, better known as Anna Delvey, a young 20-something who pretends to be a German heiress and cons a lot of famous American socialites, expensive restaurants, and hotels out of millions of dollars. So if you're looking for a fast-paced, extremely entertaining drama, then look no further than Inventing Anna.
Where to watch: Netflix.
Unbelievable
Another outstanding mini-series loosely based on a true story. One of the best things about BLL for me was the way they carefully handle the subject of sexual assault. This true-crime series follows the story of detectives as they hunt down a serial rapist. Although the show has its fair share of difficult moments, we promise you the end is so rewarding!
Where to watch: Netflix.
The Undoing
A book adaptation involving family drama, a murder mystery, and Nicole Kidman? The actual crime would be not including this show in this list! In this gripping thriller, Kidman plays a successful therapist living in New York, whose life gets turned upside down as she finds herself caught up in a murder case.
Where to watch: Hulu.
Bonus Picks
Pretty Little Liars
True Detective
Revenge
The Affair
Good Girls
More Dramatic Shows
This list of shows like Big Little Lies has enough shows to satisfy your drama craving for months to come. However, if you're looking for something a little lighter to watch, check out this list of comedy films.
Do you have more burning questions around cannabis?
Email us at [email protected] with your questions/topic suggestions and we will get back to you!