If you're a millennial in your 20's, you've probably enjoyed watching the adventures, and misadventures, of 12 year old "Finn the Human" and his companion "Jake The Dog." The show was funny, full of eccentric characters and trippy landscapes that made it perfect to watch high. So if you've been on the hunt for shows like Adventure Time, here's a list of similar shows that deserve to be on your watchlist.
Photo: JD Hancock
10 Best Shows Like Adventure Time
The Amazing World Of Gumball
Even though Adventure Time was supposedly designed for kids, it's actually pretty entertaining for adults too. The same can be said about this animated cartoon series filled with oddball characters, psychedelic art, and LOL-worthy jokes. The animated show revolves around a blue cat (Gumball) and his hilarious and extremely odd family. The different kinds of trouble they get into every day will definitely leave you in splits.
Where To Watch: Netflix/Amazon Prime
Over The Garden Wall
If you're not looking for a big commitment, you'll absolutely enjoy this one season show from 2014. However, its short-run in no way means that the quality of this animated series is not good. The plot of this show is based on two brothers, Greg and Wirt, who find themselves lost in a strange magical forest that appears to be suspended in time. If you love series that induce a nostalgic feeling, this is definitely worth checking out.
Where to watch: Amazon Prime
Bravest Warriors
Judging just by the look and style of the characters and the art, this show probably has the closest aesthetic to Adventure Time. In fact, sometimes you might be wondering if both of them are the same show. Bravest Warriors similarly revolves around four teenage friends who use their emotions to keep the crazy characters in the show away from harm. Additionally, this show has that same warm fuzzy feeling that Adventure Time gives the audience.
Where to Watch: Amazon Prime
Rick And Morty
Since its release in 2013, this animated sci-fi series has gained immense popularity as one of the most most-watched animated shows on Netflix. It follows Rick, a mad drunk scientist who takes his grandson Morty along with him on the craziest, most mind-boggling intergalactic adventures. If you like weird characters and psychedelic settings then we guarantee you'll fall in love with the series. The best part is that there are so many layers in each episode, so even if you watch an episode more than once, you'll discover something new.
Where to watch: Netflix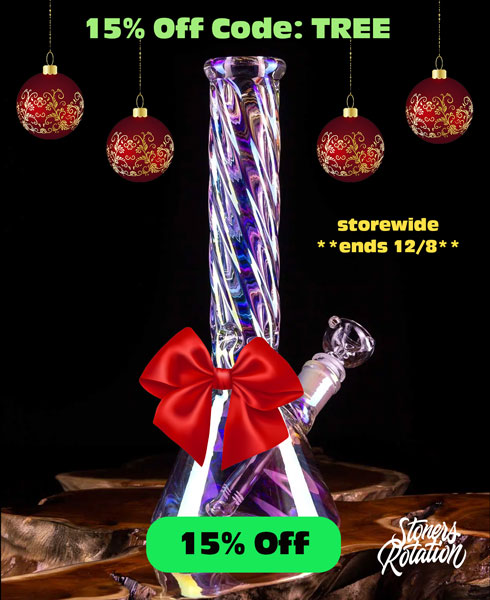 Clarence
This show is like sunshine packed into three seasons. It's warm, funny, endearing, and all the other good things. This is another nostalgia-inducing animated series that follows Clarence, a boy who's always looking on the bright side of life. This positive approach to life helps him get through some mundane parts of like, which is endearing to watch. So if you're looking for an easy-breezy show to help you de-stress after a long tiring day, then this is the perfect watch to help you relax and ease your mind.
Where to watch: Netflix/Amazon Prime
Disney's Star Vs. The Forces Of Evil
This animated series follows the story of Star, a magical princess who is gifted a magic wand. However, she shows that she's too young to handle the power of the wand, so she's sent to Earth to grow up. Here, she meets a human boy named Marco Diaz. The two get into all sorts of trouble together. Like Adventure Time, this show is also filled with abstract landscapes and fun characters. However, unlike Rick and Morty, this show is definitely more for the younger audience, but if you're looking for shows like Adventure Time, this three-season animated series is a safe bet.
Where to watch: Amazon Prime
Gravity Falls
This show about two siblings named Mabel and Dipped who travel to a small town called Gravity Falls and face strange events there. This show gained immense popularity when it first aired in 2012. It was amusing and entertaining to both kids and adults. The show had a successful run for two seasons, and it was quite a shock when the creators decided to end the show out of the blue. However, if you are looking for a sweet, short watch, this series is right up your alley.
Where to watch: Netflix/ Amazon Prime
Steven Universe
Unless you've been living under a rock, you've probably already seen or at least heard of this popular animated series about four crystal-gems who consider themselves to be the guardians of the Universe. Steven is the youngest out of the four, and he's half-human too! The show's central focus is on Steven as he grows up and tests out his strengths and powers in the most hilarious ways. If wholesome is the vibe you're looking for, this is definitely a strong contender for shows like Adventure Time.
Where to watch: Netflix/Amazon Prime
Summer Camp Island
One of the newest shows on this list, Summer Camp, first aired in 2018 and followed the story of two friends geared up to go to summer camp. However, when they get there, they realize that it's no ordinary camp. It happens to be a magical camp run by witches and filled with all sorts of fantastical creatures.
Where to watch: Netflix/Amazon Prime
Regular Show
Last but not least on our list is the hilarious animated series, Regular Show. Don't be fooled bun the name; this show is anything but ordinary. Like many others on this list, Regular Show follows two friends, a Blue Jay named Mordecai and a raccoon named Rigby, who work in a local park as groundskeepers. They're always looking for ways to get out of work, but that only leads them to even more challenging adventures. This series received many accolades and awards and should definitely be on your list if you're looking for shows like Adventure Time.
Where to watch: Netflix/Amazon Prime
Our Bonus Picks
The Owl House
The Midnight Gospel
Infinity Train
Avatar: The Last Airbender
She-Ra and The Princesses of Power
More Adventures
We hope you found your next favorite watch for the next smoke sesh. But if you want to check out more cool animated shows for adults we've got you covered.