The Coen brothers have given us a lot of good films. But, among all their work, no film has stood out as much as the stoner cult classic – The Big Lebowski. So as The Dude says, "just take it easy, man." Make yourself a white Russian, or better yet, take a massive bong hit, and settle down as we give you more classic stoner movies like The Big Lebowski to add to your watchlist.
Photo: Flickr
Inherent Vice (2014)
This comedy flick is based in the 70s and is similar to The Big Lebowski. Doc is a quirky private detective who decides to help his ex-flame protect her current lover from his ex. Sounds insane, right? Like the Coen Brothers, Paul Thomas Anderson also made the city a big part of the movie. He delivered a movie about a weird stoner dude who interacts with other interesting characters in Los Angeles. If you're looking for movies like The Big Lebowski, where nothing significant happens but you're still having a good time, this is right up your alley.
Being John Malkovich (1999)
This movie is a trip and might be the best collaboration between Spike Jonze and Charlie Kaufman. And that's saying something, as they've done multiple great films together. In this movie, John Cusack, a puppeteer struggling to catch a break in his career, finds a portal to John Malkovich's mind hidden behind a file cabinet. From there, the movie gets weird in the best way possible. I recommend getting into this movie knowing as little as possible, preferably after you've smoked a fat blunt. You'll be surprised at every turn. It might take you a few watches to understand what the movie is about, but it's worth it.
The Royal Tenenbaums (2001)
If you like comedy movies like The Big Lebowski, you'll probably enjoy any movie by Wes Anderson, especially The Royal Tenenbaums. The story follows a weird, dysfunctional family, with a dad who left his children when they were teenagers. He returns to them as adults, hoping to make things right with the family. This film has a lot of similarities to The Big Lebowski in that it has memorable characters, an ambiguous plot, and plenty of dark humor.
The Nice Guys (2016)
The Nice Guys is a funny crime comedy based in Los Angeles, but the city isn't the biggest character this time. Instead, the film follows two investigators – Holland March and Jackson Healy. The characters are slightly more serious than The Dude, but they, too, get sucked into various hilarious and awkward situations they have no business being in. Russel Crowe and Ryan Gosling do more than just look good on screen and deliver a memorable, comedic performance.
In Bruges (2008)
In this movie, two hitmen are brought to Bruges to hide after a failed mission. The film's Belgian setting, which is so unremarkable and dull, serves as a lovely metaphor for damnation, a major theme. However, peeling back the layers reveals deeper themes like remorse and existentialism, which are hidden beneath the film's comedic exterior. Brendan Gleeson and Colin Farrell are both phenomenal as leads. Ralph Fiennes surprises us with his brilliant performance as the pair's obnoxious employer.
Under the Silver Lake (2018)
This is another A24 stoner comedy-crime film based in Los Angeles. Sam, played by Andrew Garfield, is a stoner who attempts to investigate his neighbor Sarah's unexplained disappearance. Sam talks slowly and always has sunglasses on, much like The Dude. He also loves the occasional warm beer or two and is, of course, a stoner. Like our favorite protagonist, Sam also manages to get into dangerous circumstances but also knows when and how to get out of them quickly.
Burn After Reading (2008)
When a CD with personal, intimate information belonging to a former CIA agent ends up in the possession of two gym employees, they attempt to resell it to him to make a quick, easy buck. Naturally, things go wrong from the get-go. After a series of wild, incredibly trippy, and unpredictable events, he refuses to fall prey to their scam. They then try up the stakes by trying to sell it to the Russian embassy. This movie is hilarious, dark, and has some fantastic talent, like Brad Pitt, Frances McDormand, George Clooney, and John Malkovich.
Seven Psychopaths (2012)
Martin McDonagh's psycho-killer comedy Seven Psychopaths follows Colin Farrell, who plays a writer trying to find inspiration to work. But, just Like Dude, he finds himself in odd and extreme situations that he somehow manages to win at. The film is once more set in Los Angeles and takes humor to a dark edge.  The three leads in the movie Woody Harrelson, Sam Rockwell, and Christopher Walken, deliver iconic, hilarious performances.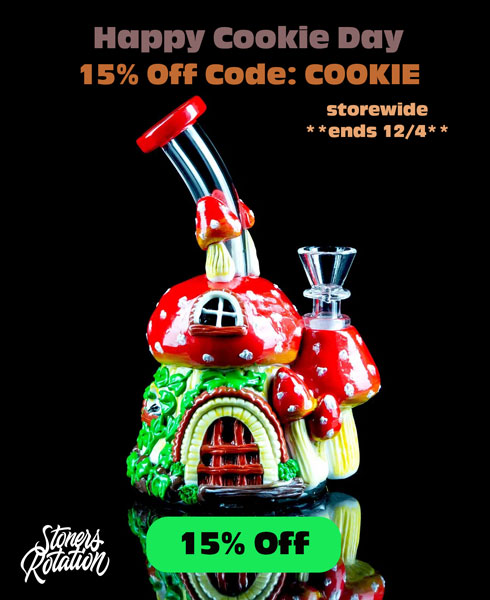 Harold & Kumar go to the White Castle (2004)
Harold and Kumar, two stoner buddies, get high and crave White Castle burgers. Our baked protagonists run into many eccentric characters on their adventure, just like The Dude in the Big Lebowski. This movie is a stoner classic because it is funny and relevant. When I first saw this movie as a child, I thought it was humorous. It's even better now that I can identify with the characters.
Snatch (2000)
Guy Ritchie's style of filmmaking is quite similar to the Coen brothers, and his second film, Snatch, should definitely be on your watchlist if you are looking for movies like The Big Lebowski. In this movie, a crooked boxer promoter named Turkish (played by Jason Statham) persuades a gangster named Brick Top (played by Alan Ford) to take bets on Mickey, a fighter who uses only his bare hands (Brad Pitt). After Mickey fails to fight as planned, Brick Top gets very, very, angry.
If you like movies like The Big Lebowski
Time flies fast when you're having fun, especially when you're baked, so you're going to get through this list of movies in no time. If you want more fun stoner flicks, check out this list of films to watch baked.