Watching stoner flicks after hitting your bong? It's a guilty pleasure all stoners have, and Pineapple Express ranks pretty high on our list when it comes to stoner movies. The combination of Seth Rogen, James Franco, and that classic Apatow style of filmmaking makes for one great film. Great movies are hard to find, which is why we've made it easy for you and put together a list of the best movies like Pineapple Express, that are worthy of a spot on your watchlist!
Photo: Flickr
Game Night (2018)
Max and Annie are a married couple that enjoys playing board games. So much so that they have a group that regularly meets up for game night. One night, to spice things up, Max's brother Brooks suggests they play a new game. Eagerly, the gang agrees. However, things take a dark turn, and they soon start wondering whether they're actually in a game. If you love comedies with a side of mystery, this is a solid choice.
The Man from Toronto (2022)
If you're looking for movies like Pineapple Express with hilarious comedic duos, this is a film that belongs on your watchlist. Woody Harrelson plays the world's most dangerous assassin. On the other hand, Kevin Hart is a failing businessman who messes up everything he does. When they are mistaken for each other in an Airbnb rental, the unlikely duo has to join forces to get away from assassins out to kill them. Action, comedy, and a star cast – this movie hits all the marks.
This is the End (2013)
This movie brings back everyone's favorite stoner duo, Seth Rogen and James Franco. What's more, Rogen also co-directed this movie. So you know it's going to be comedy gold. The plot follows James Franco (playing himself) and his famous friends, who find themselves stuck in his apartment while the world outside is going through an Apocalypse.
Ted (2012)
When John's childhood wish comes true and his favorite teddy bear, Ted, comes to life, he's over the moon. Ted is foul-mouthed, hilarious, and the best friend John could wish for. However, when the time comes for John to move in with his girlfriend, Ted is not ready for them to lose their bond. John must now make the difficult choice between the love of his life and his best friend. It's a hilarious ode to the natural evolution of friendships and relationships that's inherently part of becoming an adult.
We're The Millers (2013)
When a drug deal goes wrong, David is forced to smuggle drugs across the border to make up for the money he lost. He seeks the help of his stripper neighbor, a bratty teenage thief, and a social misfit to pretend to be his family and help him on his mission. A star-studded cast, loads of laughs, and a wholesome ending make this the perfect pick if you're looking for movies similar to Pineapple Express.
The Beach Bum (2019)
Moondog (played by Matthew McConaughey) is a "writer" who spends most of his time smoking pot, drinking beer, and enjoying the cozy luxurious lifestyle his wealthy wife provides for him. However, when she suddenly dies in a tragic accident, he is forced to put his writing skills to use and complete a novel in order to secure his share of the estate. While Matthew McConaughey is a treat to watch on his own, the film also has some incredible stoner favorites, like Jonah Hill and Snoop Dogg.
Bad Trip (2021)
Chris and Bud are two low lives, and nothing interesting goes on in their lives. This is why, when Chris finds his old crush, the two decide to take a road trip to New York so Chris can confess his love for her. This film is a scripted, hidden-camera buddy comedy involving many hilarious pranks. The chemistry between the two leads is incredible, and the jokes are so bad that they're actually good. One thing is for sure, you will fall off your sofa laughing throughout the film.
Game Over, Man! (2018)
Adam DeVine, Blake Anderson, and Anders Holm team up n this action-comedy about three good-for-nothing friends working in a high-end hotel. However, their lives are about to change forever as terrorists attack their celebrity-packed hotel. Overnight, they turn from zeroes to heroes in this hilarious and wholesome film that we guarantee you'll enjoy if you like movies like Pineapple Express.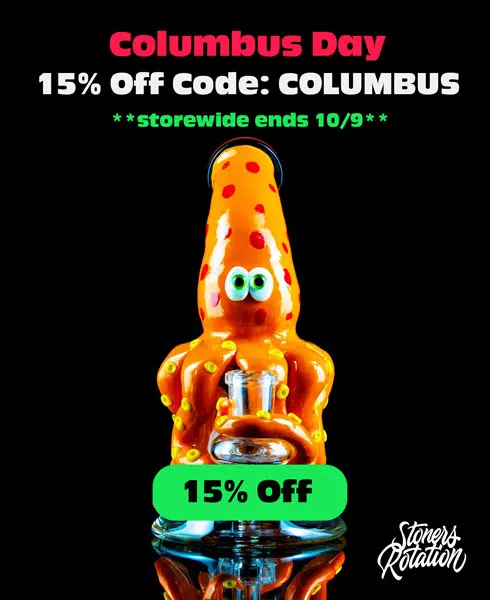 Dude (2018)
To give you a breather from all the bromance on this list, here's a female-centric coming-of-age comedy about four friends in their last weeks of high school. Like typical teenagers, they turn to pot and alcohol to solve all their problems. Together, they try to navigate their troubled love lives and come to terms with the fact that life as they know it will change forever.
War Dogs (2016)
Much like Pineapple Express, War Dogs is about two guys who partner and get into the business of dealing arms. However, they bite off more than they can chew when they accept a million-dollar contract from the Pentagon that requires them to transport illegal arms in Afghanistan. If you are looking for movies similar to Pineapple Express, you will love War Dogs because they have a similar sense of humor.
More Funny Movies Like Pineapple Express
With a list of movies like these, you're guaranteed to have a good trip the next time you smoke one. If you're looking for more funny film suggestions, check out this list of movies to watch high.
Do you have more burning questions around cannabis?
Email us at [email protected] with your questions/topic suggestions and we will get back to you!