Ludacris began a promising rap career back in the late '90s, becoming one of the first rappers from the South to really hit it big. So when you see a list that features ten Ludacris movies and TV shows, you might wonder if you stumbled into the twilight zone.
You did not.
Photo: Flickr
Underrated Movies and TV Shows with Ludacris
While his appearances in the Fast and Furious franchise have earned him some praise as a comedic actor, Ludacris has actually starred in a variety of roles over his decades in the industry. And these range from side-splitting comedy all the way to heart-warming drama.
Fast & Furious (2003 – 2021)
Naturally, we're kicking this Ludacris Movies and TV Shows list off with the rapper's most iconic role to date.
The Fast franchise originally opened with the Vin Diesel-led family of car thieves trying to survive a world not made for them. As they battled rivals and the law, they forge unbreakable bonds and display some gripping car stunts along the way. Ludacris' Tej Parker, a mechanic, made his Fast debut in the second installment, 2 Fast 2 Furious.
Fast forward to 2021's F9, and Tej is now the tech expert on the team with miraculously advanced knowledge of modern military-grade technology. Also, he gets to fly a car through space and blow some things up. It's a pretty wild ride, all puns intended, but if you enjoy Luda's wonderfully-understated delivery and brand of comedy, it's worth binging the whole franchise.
Crash (2004)
Comedy aside, Luda has participated in some ground-breaking projects. Of Ludacris' movies, his character in Crash earned him some nods.
Crash is a critically-acclaimed award-winning film that featured an ensemble cast. Each character has a story to tell, and each plot is interwoven. The brilliant storytelling and visual cues take the viewer on a journey, one that can leave you feeling conflicted. And with good reason – it is, after all, a portrait of humanity. One that reminds us nothing is truly black and white.
Luda's violent carjacking character Anthony is a smaller role in the grand scheme of things. Yet, the rapper offered a nuanced performance that draws you in.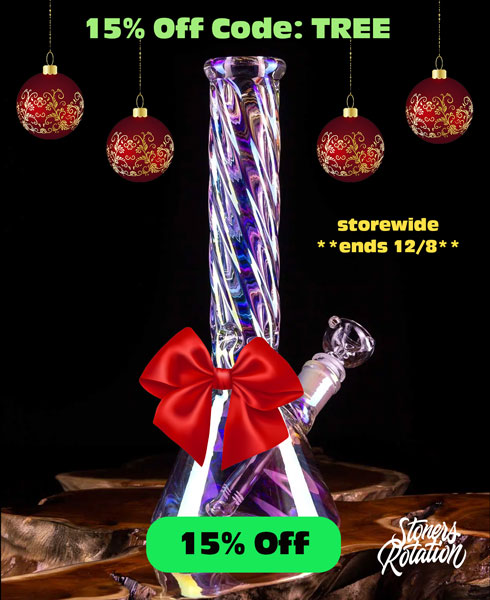 Hustle & Flow (2005)
Crash gave Luda an opportunity to flex his skills a bit, with a character that had shades of grey layered into it. In Hustle & Flow, however, he gets to switch things up. This time, he plays the highly-unlikeable antagonist that gets beaten to a pulp.
The film features Three 6 Mafia's iconic Oscar-winning song "It's Hard out Here for a Pimp," and that's just one of many awards this film earned. Luda and Terrence Howard star alongside an all-star cast. The movie revolves around the lives of pimps and drug dealers trying to break out of the violent cycle and make their way into the music industry instead.
Fans of Empire (2015 – 2020) might feel especially inclined to watch this movie, seeing as it pairs Howard with Taraji P. Henson long before they were Lucious and Cookie. And their chemistry, evidently, was always present. The duo was briefly reunited with Luda on Empire as well, where the rapper played corrections officer McKnight.
Show Dogs (2018)
Luda's filmography offers a wide range of roles, but most of them see him playing a small yet memorable supporting character. In Show Dogs, he takes the lead. Well, almost.
Max, a Rottweiler police dog voiced by Ludacris, is forced to team up with an FBI agent (portrayed by Will Arnett) as the duo attempts to stop an illegal animal smuggling ring.
Critics were exceptionally harsh on this film when it dropped. But, as some noted, the film's charm lay not in any attempts to be revolutionary. Instead, they laid in its ability to deliver a fun, family-friendly film with a self-aware script and clever casting.
Karma's World (2021)
Side-stepping the more adult world of rap, glitz, glamor, and crime, Luda went on to create his own animated show for children, in which he also stars.
While it may not have made it to any top ten cartoons list in recent times, Karma's World is still up there a pretty good animated show. It sees a 10-year-old musically-inclined girl trying to juggle her dreams of becoming a rapper with her desire to help people and change the world.
Despite being geared toward a younger audience, especially young black girls, Karma's World has earned a fan-following across age groups. It has especially earned praise from audiences for being representative of issues young black girls might face, ranging from micro-aggressions to learning to feel confident in one's own identity.
Battleground Earth: Ludacris vs. Tommy Lee (2008)
The switch up from action and comedy to heart-warming content for children might come as a surprise to some. But Luda has always been experimental with his craft. And to top it off, this isn't his first crack at a socially relevant cause.
The early 2000s were oddly wild, to say the least. So when we present to you a TV show hosted by a rapper, Ludacris, and a rock star, Tommy Lee, with the premise being which of the two could host a more eco-friendly 10-city tour with their team, you might think we're pulling a fast one on you.
We're really not.
The winning prize – and the culmination of the battle – was a green concert, with the loser having to wear the eternal shame of being an opening act for the other. The funds raised were donated to the restoration of Griffith Park, which has been recently devastated by wildfires. The show also offered tidbits on how to successfully go green in one's daily life.
All in all, a wild trip for a good cause.
RocknRolla (2008)
RocknRolla is an action-crime film, one that went on to earn a cult following after it hit number one at the UK box office when it was released. And while one might think its stylized fight sequences were the reason, you'd only be partially right.
The film's witty comedy is a big part of its fame. The cast, which includes Gerard Butler, Thandiwe Newton, Idris Elba, and, of course, Ludacris, earned praise for their work.
The aforementioned work being a group of talented actors with a quality script getting to go wild with a gangster-themed action flick that makes you giddily nostalgic for an earlier period of cinema.
The Wash (2001)
Speaking of comedy that invokes nostalgia for a time long since passed, we've got ourselves a real trip down memory lane in The Wash. Two down-on-their-luck roommates struggle to make rent and find themselves embroiled in increasingly dangerous scenarios as they try to earn money and not get evicted.
The ensemble cast, outside of Ludacris, includes Dr. Dre, Snoop Dogg, Eminem, and a host of other celebrities that helped redefine the rap and hip-hop genres, not to mention several prominent actors and performers from the African-American community. Even if no other part of this film appeals to you, you can't deny it's worth a watch just to see all these legends on-screen together.
The Ride (2020)
The Ride is a relatively new movie starring Ludacris, though the film was originally meant to drop several years ago in 2018. Nonetheless, it is up there as one of the rapper's best performances.
Based on the true story of BMX rider John Bluutjens, Luda stars as the young Jonh's foster father. Outside of the interracial family dynamic, their situation is immensely complicated by John's traumatic past. A past that includes abuse, attempted homicide, juvie, and white supremacism.
While the story itself isn't novel, the performances and on-screen relationships certainly draw the viewer in. And against all odds, you find yourself rooting for this broken child who finds his redemption in the kindness of Luda's foster dad, a role that earned him praise among critics.
Luda Can't Cook (2021)
When he isn't saving the world from tech-savvy terrorists and neo-Nazis, Luda spends his time cooking. Or rather, learning to cook.
That's right. Christopher Brian "Ludacris" Bridges, rapper-turned-actor, is now an actor-turned-budding-chef. His latest venture is a TV show that sees the multi-faceted artist explore his passion for food by learning to cook various cuisines straight from the masters themselves. The first season is already out, with the second season having premiered in Feb.
And whether you're a fan of Luda the man, Luda the artist, or Luda the comedian, you'll find this show to be quite the treat.
Jack of all Trades, Better Than a Master of One
If there's one thing to take away from this list of Ludacris movies and TV shows it's this: don't limit yourself. Luda hit the scene as a top rapper and made waves almost instantly. But instead of resting on his laurels, he chose to try his hand at a variety of crafts, from acting to cooking to producing and beyond.
As he tells it himself, "I'm just completing my tree where music is just the base of it." Or, in other words, growth isn't linear and an artist is only as good as the experiences they expose themselves to.
Here's to another decade with the man himself!