Who is Seth Rogen?
Every person deserves to be loved (at least most everyone). Others have gone a step further to prove why they deserve to be loved. Seth Rogen is one amongst many. We don't know what you've heard about Seth Rogen. We just want to tell you why we love Seth Rogen. You too can love Seth Rogen.
Feature photo source: Wikimedia Commons
Seth Rogen has his biography and story plastered all over the internet. However, no one has heard why we love Seth Rogen until now. Let's make it a first. Since this is personal, we bet it's worth reading.
These are the reasons why we love Seth Rogen.
Master Roller and a Perfect Rep
Rogen is a guy who knows his craft all too well. Interesting fact: the master roller rolled every single joint in the stoner comedy, Pineapple Express. We don't expect less from a guy who smokes weed "All day, every day of his life". That accounts for the last 20-something years of his career. There's a pretty good chance he's high in every scene of that movie, disproving the theory, "you can't accomplish anything if you're always high". Rogen: hold my blunt. So to speak, Rogen is in the business of getting high and being funny for a living.
Rogen has been known to play a stoner in most of his movies. It's just like asking the guy to play himself. And Seth Rogen and James Franco on set is a match made in stoner heaven. He's a proud member of NORML, an open marijuana user, a marijuana activist and a marijuana entrepreneur. Rogen's solution for the Covid19 pandemic is simple: smoke weed and stay home. He has shared a blunt with the best stoners including Snoop Dogg. Seth Rogen loves weed as much as we love him.
Improv. Master and Natural Actor
When you thought a person could only be skilled so much in just one aspect of life, you thought wrong. According to Rogen's writing partner Evan Goldberg, around 85% of "This is the End" was improvised. That's an impressive number if we're being real.
The "You know how I know you're gay scene" from "The 40-Year-Old Virgin" was also completely improvised. These are just instances to ascertain the claim that Rogen is a master of improvisation. No double takes, just a guy and the camera.
A Boy Hero and Inspiration
Rogen's parents sold their house and moved to a tiny apartment when he was just 16. His father had lost his job and his mother had quit working. Irrespective of his excellent academic performance, Seth dropped out of high school to pursue his dreams. Soon after, he started working for Apatow, who helped shape his career. He moved his family to Los Angeles and handled the bills! From a very young age, he knew exactly what he wanted. He was also very determined to bring his dreams to life.
An Advocate and a Philanthropist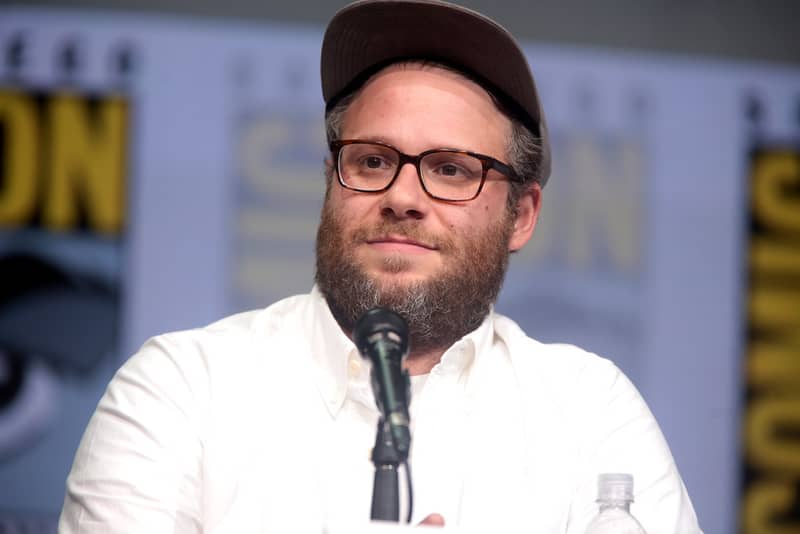 Rogen has been energetic on spreading awareness of Alzheimer's disease, which runs in his wife's lineage. What else can't this man do? A lesser being might take him for a crack head because of all that talk about marijuana wizardry. Far from that. He began "Hilarity for Charity movement" (Good rhymes BTW) to raise money and boost awareness of Alzheimer's.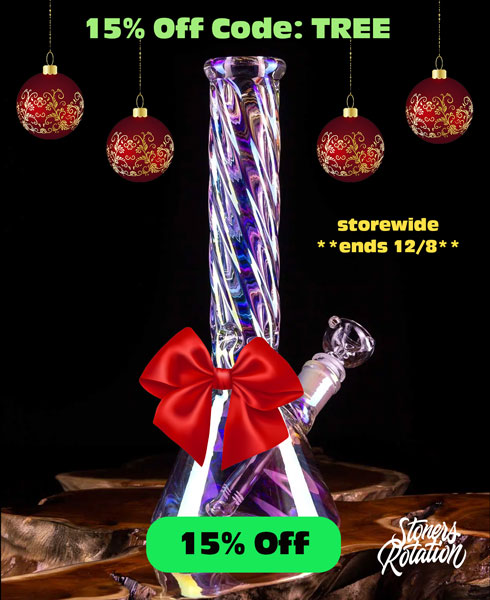 Rogen's effort in the fight against Alzheimer's has been recognized with the unite2gether accolade presented to Rogen and Miller.
Infectious Laughter and Deep Baritone Voice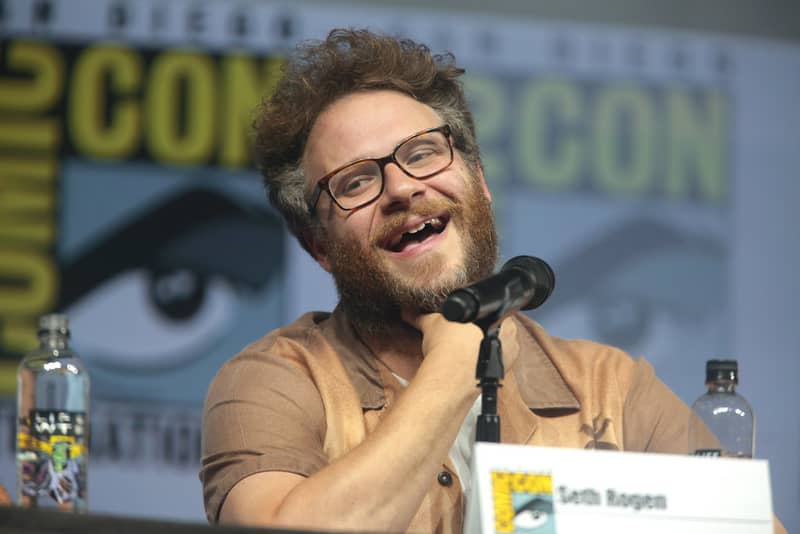 It's a feat to have your voice-over on the Toronto subway and more than 8 record-breaking animated movies. Next, his voicing Amazon Alexa and Google Assistant (just kidding). If only! We just love to hear him speak because there's everything to love about his voice.
Don't get started on his distinctive laughter. You can't miss it blindfolded with a plug in your ears. Ha-ha, that might have been a bit of exaggeration but you get the point. If you never imagined someone's laughter being funny, wait till you hear Seth Rogen laugh.
Master of the F-word
Between Rogen and Samuel L. Jackson, we might have a competition here. Most people perceive cursing as inappropriate. That could be true on many occasions. In some other occasions, people who curse a lot don't give a f**k about the consequences of honesty. They don't give a f**k about backlashes and just dump unfiltered truth. Take Gary Vaynerchuk for instance. He just drops his truth regardless of how people might react and curse his way through it.
Seth Rogen Wife Lauren Miller
Seth Rogen just celebrated 9 years of marriage and 15 years together with Lauren Miller Rogen who he sweetly calls "the perfect partner". She's beautiful, Jewish, an actress, screenwriter and they both love buffalo chicken wings. I mean what more could you ask for? She also co-founded "Hilarity for Charity" in honor of her mother who had early onset Alzheimer's at age 55. For anyone with a family member with Alzheimer's, she's a hero in search for a cure, beautiful inside and out.
Loving Seth Rogen yet?
If we can't convince you to love Seth Rogen, we will let the man speak for himself. The funniest Seth Rogen movies to watch stoned might just be what you need to have a 180° turnaround view on the man. That is, unless you're a super fan dying to get a Seth Rogen ashtray if he starts selling them commercially.