Animals, their apparent innocence and enticing mystery is the perfect recipe for twisted, trippy horror. We don't know what they're thinking, and we don't know how malevolent their intentions might be — especially those sinister creepy-crawlies!
If you have a specific taste for beastly, arachnid horror then you're in the right place. Read on to discover the best trippy animal horror movies to ever creep their way onto streaming platforms.
Photo: Unsplash
Top 10 Animal Horror Movies
The Fly (1986)
Father of body horror, David Cronenberg, is behind this sci-fi triumph of the 80s. A Kafkaesque tale starring Jeff Goldblum as a scientific genius who, due to a blip when experimenting on his teleportation device, finds himself slowly metamorphosing into a fly.
The grotesque bug-like makeup along with the special effects create a grim and creepy atmosphere, but the romance at the heart of the story is what will keep you gripped from start to finish.
Jaws (1975)
Of course, a star entry on any horror list — animals or no animals — has to be Steven Spielberg's epic shark thriller, Jaws.
When a man-eating shark shows up reaping chaos on a beach, the local sheriff, a marine biologist and a wise seaman team up to put an end to the beast's destruction.
Credited as the film which made so many fall in love with cinema, Jaws, along with its unnerving staccato score, is one of the most referenced movies of all time.
Arachnophobia (1990)
If you're looking for something that will make you laugh hysterically while you squirm, Arachnophobia is your best bet. This dark comedy, starring the great comedic actors Jeff Daniels and John Goodman, imagines what might happen to a sleepy small town if was unfortunate enough to get infested with deadly south American spidery foes.
Shot with real Aussie spiders — albeit harmless ones — this film is one of the greatest trippy animal horror movies to date.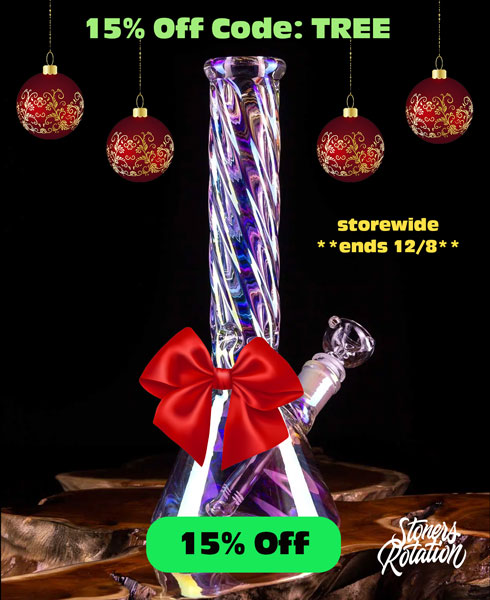 Anaconda (1997)
There is a strong argument to say that Anaconda is B-movie script that somehow got a famous enough cast and a large enough budget to be able to see the light of day. But is that such a bad thing?
J-lo, Ice Cube and Owen Wilson unconvincingly play a National Geographic team out to make a documentary about the Amazon with an over-acting, crazed Job Voight as their guide. Soon enough deadly anacondas appear and the corpses start piling up.
There are real jump scares and frights and a lot of fun packed into this one. If you're looking for a laugh, this is the best trippy animal horror movie for you.
Crawl (2019)
A new release to the animal horror genre, Crawl centres around a competitive swimmer and her fight to out-swim, flee and rescue her father from deadly alligators swept up in a devastating flood.
The film received mixed reviews, but Quentin Tarantino spoke out to defend it, claiming Crawl was one of his favourite films of 2019.
Eight Legged Freaks (2002)
A B-movie homage which draws on classic animal horror from the 1950s, this jump-scare monster flick is 100% brainless entertainment. David Arquette and Scarlett Johansson star as small-town Arizona citizens, suddenly overcome by gigantic arachnids mutated by a toxic waste spillage.
If you're a real arachnophobe, you might want to skip this one. However bionic they might appear, the mutant spiders in Eight Legged Freaks look just about real enough to make you shiver!
The Birds (1963)
Based on the novel by Daphne du Maurier, The Birds follows a rich socialite who arrives in a sea-side town in pursuit of a love interest. Her arrival, however, coincides with the vicious mass attack of birds who seem intent on wreaking havoc on the human population. In typical Hitchcock style, drawn out sexual tension and slow-burn thrills get under your skin jut as much as the feathered enemy.
Bug (1975)
A small Californian desert town becomes inundated with grotesque mini beasts that just won't clear off. Like The Birds (1963), Bug is an eco-horror, intent on letting us know what could happen should the hierarchy of the animal kingdom shift.
However, the film isn't preachy or bleak, it's actually a lot of fun and leans towards spoof rather than outright horror.
Monkey Shines (1988)
Monkey Shines is a truly trippy animal thriller from the master of horror, George A. Romero. Suffice to say, this is not your average slasher. Here in this original screenplay, the murder weapon comes clasped in the hands of a small monkey — and not a zombie!
The plot follows a quadriplegic former athlete who is given a monkey aid to help him carry out simple tasks. A novel idea, the ape companion performs his duty well until he starts to harbour a resentment-turned-murder-sentiment towards his paralysed master.
Pet Sematary (2019)
Based on the Stephen King novel of the same name, this supernatural horror follows a family who discover a disconcerting animal burial ground deep in the neighbouring woods of their new home in Maine.
Another adaptation of the book was made back in 1989 — and both movies have received the Stephen King seal of approval. In fact, of all his work, King claims this premise to be the only one that's ever truly scared him.
Bonus Picks
Fret not, there are plenty more trippy animal horror movies to keep you on the edge of your seat and turning against your beloved pets.
Deep Blue Sea (1999)
Willard (2003)
Black Water (2020)
Slugs (1988)
The Deadly Bees (1966)
Frogs (1972)
Cujo (1983)
Niche Horror Inspiration
Opt for any of these trippy titles and you're guaranteed to have a whale of a time. If you're looking for more niche horror, check out Top 10 Teen Horror Movies while you're here.