Mr Robot was a masterpiece, and no, we're not exaggerating! Even for fans of the sci-fi genre, this series was a delicious treat full of unexpected plot twists, and it just got better and better every season. Not to mention the top-class talent this show blessed us with. So if like us, you felt that four seasons of this show were nowhere close to enough and you're hungry for more psychological techno-thrillers, we've put together a list of the top ten shows like Mr Robot to blow your mind the next time you're blazed.
Photo: Wikimedia Commons
10 Jaw-Dropping Thriller Shows Like Mr Robot
Severance
We're kicking off the list with a recent show that already made its place as my top pick for 2022. Severance is a series about a group of people with troubled lives working in a company that lets them separate their work and life memories. Everything is smooth sailing until a new, rebellious member joins the team. Ben Stiller does a brilliant job co-directing this show. It stars Adam Scott in a very unlikely role to his previously played characters. Visually and plot-wise, you're in for a treat, and if you're on the hunt for shows like Mr Robot, this is as good as it gets.
Black Mirror
If you're looking for a trippy sci-fi thriller to watch high, look no further than Black Mirror. It's an anthology series that shows you the dark side of technology across different genres. The production value of this series is top-tier, and it also features some great British talent. Also, there's a special interactive episode called Bandersnatch, where you decide the protagonist's fate. 
Westworld
Westworld is a series about a larger-than-life futuristic west-side themed park with many human-like characters. Inside these parks, there are different sub-worlds. The only problem? The life-like machines within the park have no clue that they're not real, and when they come to the realization, it's not received well, and that's where the plot of the show really starts. It's definitely on my list of best sci-fi thrillers of all time and a high contender for shows like Mr Robot.
Dexter
Now, this is a long show that's totally worth investing your time in. However, many people are of the opinion that the show got worse in the last few seasons. So, if you're not in for the long haul, I suggest watching only until the 5th or 6th season. This series was adapted from a book based on a blood-spatter named Dexter, who moonlights as a vigilante who hunts down bad guys and treats them to his own bloody version of justice.
Hannibal
While we're still on the topic of blood and gore, this modern-day adaptation of the story of Hannibal Lecter, a brilliant psychiatrist who has an alter cannibalistic persona. In this version, though, he partners up with a criminal profiler, looking to find the person behind his committed crimes. This tale of cat-and-mouse gets more interesting with every episode and is very similar to the chase in Mr Robot.
Silicon Valley
We get it; you don't always want a heavy, intense show, especially when you're baked, right? But, don't worry, we got you. Silicon Valley is the perfect pick for those looking for a light show but still need the vibe of shows like Mr Robot. It's a hilarious, witty sitcom about the CEO and employees of Pied Piper, a tech company trying to make its mark among a sea of similar companies. It has a lot of funny moments and plenty of pop-culture references guaranteed to make you LOL.
Devs
Devs is a sci-fi thriller mini-series that has a lot of similarities to Mr Robot. The plot revolves around an employee of a tech firm called Amaya, who suspects the company has something to do with her boyfriend's mysterious disappearance. However, as she goes further in her investigation and learns more about the founder (played brilliantly by Nick Offerman), the answer might not be as simple as she hopes. Nevertheless, the series has a gripping storyline that will keep you on the edge of your seat.
Utopia
Utopia is a brilliant sci-fi thriller that, in my opinion, did not get the recognition it deserves. This series is based on a powerful company full of scientists that could sterilize the entire planet's population. If you love sci-fi shows and still haven't gotten a chance to watch this show, give it a shot, and I guarantee you will definitely love it.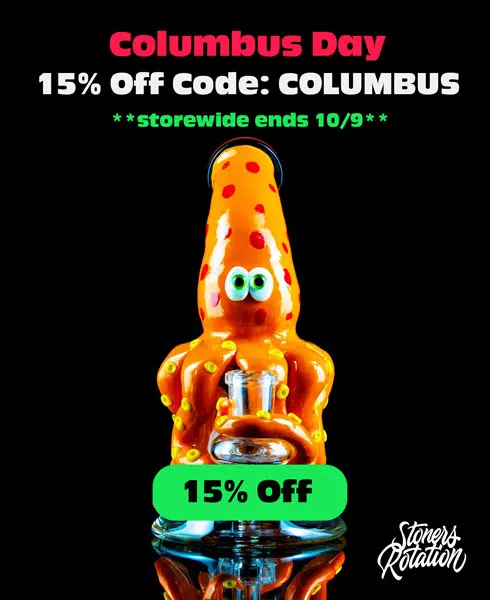 Humans
Much like Westworld, this sci-fi series starring Gemma Chan is based in a world where people can put life-like robots into their homes to help them with chores and tasks in their lives. But, like we've learned from sci-fi shows in the past, mixing humans and robots never leads to anything good, except maybe the plot of this brilliant show.
Homecoming
We often find shows based on books or movies, but how often do you come across a show based on a podcast? This brilliant show stars Julia Roberts in the first season. It follows the life of a caseworker who helps military people transition back to their regular lives. The acting is sublime, and the plot will keep you glued to the screen. If you're looking for well-scripted shows like Mr Robot, then don't look further than Homecoming.
Bonus Picks
Twin Peaks
Legion
Fringe
Altered Carbon
Person of Interest
As Trippy As Mr Robot
There's nothing like a good sci-fi thriller when you're stoned, and we promise this list has enough great shows to keep you hooked for months to come. However, if you're still hungry for more trippy stoner content to watch, check out this list of trippy films that will make you question reality.
Do you have more burning questions around cannabis?
Email us at [email protected] with your questions/topic suggestions and we will get back to you!