It's hard to hide the smell of weed smoke, and some stoners don't like that. Some stoners simply don't like the smell of weed, and others just want to be more discrete. If you're about to start using CBD, you may be wondering whether or not your friends, family, or coworkers can smell it on you. And if they can, does CBD smell like weed? Here's what we know. 
Photo: Unsplash
What is CBD?
In case you're unfamiliar, CBD, which is short for cannabidiol, is a cannabinoid found in marijuana. CBD has the ability to bind to receptors in our endocannabinoid system. Unlike tetrahydrocannabinol (THC), CBD is not psychoactive. Interestingly, both cannabinoids are similar in structure.
CBD can exist in many forms. According to Healthline, you can access CBD
While there needs to be more research done on CBD, it's generally seen as safe to consume and unlikely to result in an overdose.
However, we'll mention that the US Food and Drug Administration (FDA) said in a 2021 press release that it hadn't approved any over-the-counter CBD-containing drugs. In addition to that, the FDA said, "The FDA has not approved any CBD-containing drug products other than one prescription drug for the treatment of seizures associated with tuberous sclerosis complex, Lennox-Gastaut syndrome, and Dravet syndrome in human patients."
Healthline says that you should discuss with a doctor before you start using CBD to be on the safe side. You'll be able to discuss dosage with them and clear up other concerns you may have. This is especially important if you're already taking other medications.
With that said, there should also be special attention paid to who manufacturers CBD products. Healthline suggests looking for CBD products that a third party has tested for quality and purity.
Benefits of CBD
You may be wondering what the potential benefits of using CBD are. While there needs to be more research, CBD has several purported benefits. These include:
Treatment of some forms of epilepsy
Relief of pain and inflammation
Alleviate the symptoms of inflammatory bowel disease
In addition to that, CBD is being investigated for various other conditions such as mental health issues and diabetes.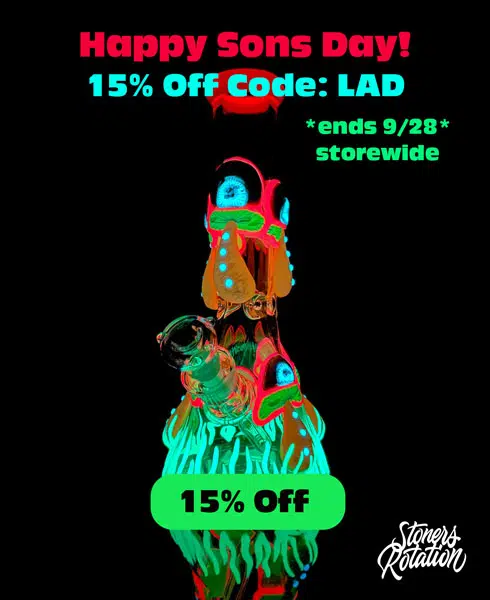 Side Effects of CBD
Even though CBD is generally considered safe, some people experience side effects. Healthline stated the following side effects:
Fatigue
Diarrhea
Changes in appetite
Changes in weight
Interaction with medication
Does CBD Smell like THC Weed?
Using CBD products is usually way more discrete than using other weed products. For example, CBD products don't appear to turn eyes red, and if you're using CBD isolate (pure CBD), it won't even show up on drug tests.
For the latter point, you'll have to make sure it's truly pure CBD before use because some CBD isolates that weren't manufactured properly may have THC. In addition to that, full-spectrum CBD products and broad-spectrum CBD products have THC. Therefore if you use them, they could show up on a drug test.
Anyways, back to the original question, does CBD smell like THC weed. It depends. CBD itself doesn't have much of a smell. Therefore CBD isolates shouldn't smell like weed since they don't have aromatic compounds.
According to Panda CBD, "most CBD oil products do not come with a strong odor." That is true. You may find a faint weed smell with full-spectrum CBD products or broad-spectrum because the compounds responsible for the smell of weed would be in them. Weed has many compounds, including flavonoids and terpenes, which are primarily responsible for the plant's smell.
However, when it comes to smoking or vaping CBD, you may get a stronger 'THC weed smell''. If you're smoking hemp flowers, it will smell like THC weed. To clarify, hemp is a cannabis plant with less than 0.3% THC. THC isn't really what gives the cannabis plant its smell; it's the flavonoids and terpenes mentioned previously. Since hemp and marijuana are essentially the same plants, minus the THC concentration, they would smell similar. In addition to that, vaping weed does leave a smell behind.
If you're concerned about getting rid of the smell of weed, check out our Ganja Guides article, How to Get Rid of Weed Smell Fast.
Conclusion
Does CBD smell like weed? It definitely can. Smoking hemp flowers can give off a weed odor because they're the same plant as marijuana. The main difference between them is the amount of THC. Since THC isn't what is primarily responsible for the smell of weed, the lack of THC in hemp shouldn't impact the smell. In addition to that, some CBD products are odorless, like CBD isolate products. The other products may have a faint weed smell. If you're worried about the smell of smoking CBD, there are many things you can do to get rid of the smell fast. In addition to that, you can consume CBD in other ways to minimize the smell it could cause.
Do you have more burning questions around cannabis?
Email us at [email protected] with your questions/topic suggestions and we will get back to you!