Back in the 2000s, the zany antics of step-siblings forced to live together after their parents remarry was one of the most popular film tropes. Nickelodeon's Drake & Josh is a prime example of just how beloved the premise was and continues today. But when you take this concept, age up the teens so they're now two middle-aged men played by Will Ferrell and John C. Reilly and you have yourself a comedy unlike any other. Yet, there are a few movies like Step Brothers that will have you cracking up just as hard – if not more!
Photo: Flickr
10 Hilarious Movies Like Step Brothers
Anchorman: The Legend of Ron Burgundy (2004)
Naturally, if you're going to compete with Will Ferrell and win, it helps to be Will Ferrell. Anchorman is a satirical comedy that parodies the '70s culture. Specifically, the Action News format as well as the changing sociopolitical climate of the era.
Ferrell's Ron Burgundy finds himself at odds with Christina Applegate's Veronica Corningstone, an up-and-coming female news anchor. As the battle between the duo heats up, Burgundy's career suffers. Which somehow leads to a street brawl that features every top comedian of the era in a fancy suit.
Anchorman would go down as one of the best comedies of the era. It continues to be listed as one of Ferrell's best films to date.
The 40-Year-Old Virgin (2005)
Anchorman's Steve Carrell and Paul Rudd star in this rom-com about a middle-aged man with a deep, dark secret: celibacy.
Carrell's ability to play seemingly innocent, unaware men is a real highlight in his career. While the actor has also demonstrated his ability to play character roles, including serious ones, very few comedians can quite match his ability to deliver the performance of a young boy lost in a man's world.
Tropic Thunder (2008)
Ben Stiller's Tropic Thunder remains a film that is as beloved as it is critiqued. Featuring an ensemble cast, including an unrecognizable Tom Cruise, the film follows the antics of a group of actors thrust into a real-world jungle and forced to use their reel skills to survive.
The film immediately became a fan favorite for its humor and rather unexpected plot. And while its flashy visuals and over-the-top portrayals can obscure its message, it's worth noting that under all its ridiculousness, the film is a pretty scathing critique of actors who indulge in cultural appropriation and ableism to win acclaim for their acting chops.
The Lego Movie (2014)
The Lego Movie is an animated action-adventure comedy starring roughly half the industry and nearly all of Lego's most beloved Minifigures.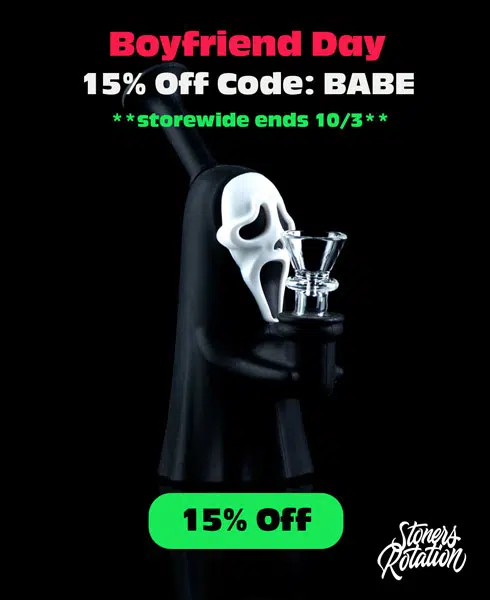 Emmet is just your average Lego who loves his ritualistic life where nothing changes, until one day, something does: he finds himself appointed as leader of the resistance. Or in other words, this world's Neo.
Featuring some of the best animation, wildly funny dialogue, and a novel take on a tried-and-tested hero storyline, this is one of the best animated comedies to come out of the last decade.
Shanghai Noon (2000)
Shanghai Noon is an action-comedy starring Jackie Chan and Owen Wilson as a cop and an outlaw on a mission to rescue a princess.
That, however, does not quite encompass the film's concept. Which would be a Western buddy-cop romantic action-comedy featuring martial arts. Or in other words, Rush Hour meets Wild Wild West.
Dodgeball: A True Underdog Story (2005)
Vince Vaughn stars in this homage to '80s goofball comedies', with Stiller as his nemesis in a dodgeball fight to the death. Well, not literal death, but the death of a run-down gym.
Despite not actually featuring Will Ferrell, Dodgeball somehow manages to encapsulate the spirit of what makes a Will Ferrell movie. It is the kind of comedy that is silly, outrageous, completely eccentric, occasionally insightful, and thoroughly entertaining.
Zoolander (2001)
Speaking of movies that feel distinctly like a Will Ferrell movie, Zoolander is a 2001 comedy starring Stiller, Wilson, and Ferrell. The film, like Tropic Thunder, is outrageously funny on the surface and a satire of the New York fashion industry beneath the glamor.
Zoolander would earn critical praise for its witty take on the highs and lows of the fashion scene. But beyond acclaim and glory, the film earned cult status and would become one of the most quoted and memeable films of its era.
Madagascar (2005)
Four animals go from living the good life at their New York Central Zoo to having to fight for their survival in the jungles of Madagascar, and find their friendship and sanity tested.
Throw in a few secret ops penguins and loopy lemurs, and you've got yourself a zany, one-of-a-kind comedy. Madagascar is essentially the what-if version of Tropic Thunder as an animated film featuring talking animals. With Sacha Baron Cohen as an antagonistic king, you really can't go wrong, or can you?
Jumanji (2017)
When fans of the original 1995 movie Jumanji heard the film was getting a sequel, there were definitely some audible groans and angry tweets. After all, the original was both a smash hit and a cult classic starring the irreplaceable Robin Williams as a child who gets lost in the titular board game, only to be found decades later, battle-hardened and trying to outrun his demons.
Yet when the 2017 sequel dropped, fans and critics were pleasantly surprised. Not only did the film hold its own, giving a unique spin to the original and featuring some gorgeous visuals, but it also managed to convince several people that it was even better than the original. And this was largely due to its splendid comedy and performances.
The Hangover (2009)
Rambunctious comedy, an ensemble cast, and a wild booze-fuelled road trip that goes wrong in every way possible. The Hangover puts together all the best elements of every film on this list and delivers a comedy that continues to have people rolling in laughter over a decade since it dropped.
Bonus Picks: Movies Like Step Brothers on Netflix
Pitch Perfect (2012)
Grown Ups (2010)
Dolemite Is My Name (2019)
Murder Mystery (2019)
They Grow Up So Fast!
The tagline for Step Brothers truly sums up what makes this movie so enjoyable. Getting to see adults behave like kids and allow their inner id to run wild is a cathartic experience. We often forget that being an adult does not have to mean always acting like one. Sometimes, you just have to get up on stage and sing a terrible rendition of your favorite song without a care in the world.
And if that's a little much for you, you can start to sate your inner child by watching a few movies like Step Brothers first. The reckless abandon part will no doubt follow.
Do you have more burning questions around cannabis?
Email us at [email protected] with your questions/topic suggestions and we will get back to you!