If you're looking for more movies like The Hangover, look no further. We've got you covered!
Photo: Flickr
Movies Like Hangover
At its core, The Hangover (2009) is a buddy film. More specifically, a road trip buddy film. It's about a group of friends who take an ill-advised trip and make every wrong turn possible along the way.
And – SOMEHOW – still land on their feet. Mostly.
Roadtrip (2000)
Roadtrip dropped nearly a decade before The Hangover. Both films were helmed by Todd Phillips and Scott Moore; both feature a group of friends going on a trip, and both see them get up to all kinds of antics along the way.
Roadtrip serves as the blueprint for The Hangover. So if you're looking for a movie similar to Hangover, this film has to be number one on your watchlist.
The Hangover Franchise (2009 – 2013)
Of course, if we're trying to curate a list of movies like Hangover, we have to include the remaining two films in the trilogy, aptly titled The Hangover II (2011) and The Hangover III (2013).
The first and second film sees three of the four friends deal with the aftermath of a wild road trip to Las Vegas to celebrate the fourth friend's bachelor party. The trip leaves them, as the name suggests, hungover and trying to recall the events that transpired.
The third film switches things up a bit, swapping out the bachelor party plot for a kidnapping.
Dumb and Dumber (1994)
This classic film was given to us by none other than the Farrellys. If that isn't enough, it also stars Jim Carrey and Jeff Daniels as two well-meaning but chronically dense friends who embark on a cross-country trip to return a briefcase to a woman. In reality, the case contains ransom money for the aforementioned woman's husband's captors.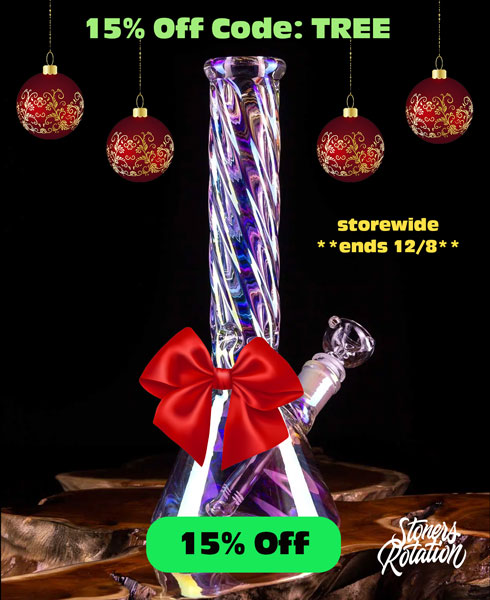 Most movies like Hangover feature plots that lend themselves to humor based on a series of unfortunate events. But what really sold Dumb and Dumber – and what makes it so similar to Hangover – is the hilarious performances of its leading cast and its unparalleled mastery of toilet humor.
Funny Movies Like The Hangover
The Hangover's greatest selling point was its comedy. It is wildly unpredictable at some points. At other points, though, you can see the punchline coming from miles away yet it somehow still manages to stick the landing.
Here are a few more comedies like Hangover that manage to match its comedic timing and wit.
Girls Trip (2017)
Four friends played by Regina Hall, Queen Latifah, Tiffany Haddish, and Jada Pinkett Smith attempt to reconnect with one another on a girls' trip to a music festival in New Orleans.
Along the way, the foursome has to confront things they prefer to forget, make choices they've been putting off, and try not to get themselves arrested. A particularly hilarious series of events unfolds thanks to an absinthe-induced trip gone wrong but eventually, the women find their bond is stronger than ever.
Bill and Ted's Excellent Adventure (1989)
Before he was Neo and John Wick, Keanu Reeves was Ted.
In the year 2688 – always a good start – humanity lives in a perfect utopia. One that was created thanks to the musical genius of the Two Great Ones, Bill S. Preston, Esq., and "Ted" Theodore Logan.
Known in their '80s era as simply Bill and Ted, two bumbling high-schoolers about to fail history and, by extension, alter history. A time-traveler shows up to help them pass and gives them free rein over his time-traveling machine. Hijinks ensue.
Stoner Buddy Movies Like Hangover
While not a stoner film itself, The Hangover has all the ingredients to be one. Especially seeing as the stoner movie of the '90s and '00s essentially defined the road-trip buddy comedy genre!
Dude, Where's My Car? (2000)
Dude, Where's My Car? is a certified classic stoner buddy film. Like The Hangover, this film opens with two friends who wake up hungover with no recollection of what happened the night before.
The duo spends the rest of the movie retracing their steps so they don't lose their girlfriends and their jobs, finding help in all the unlikely places they can along the way.
Oh and there's a subplot that involves them saving the universe from a couple of aliens, but that's not really important. The real treasure is the friends they make along the way.
Pineapple Express (2008)
Dale, a stoner, and Saul, his dealer, find themselves on the run after they witness a murder and accidentally drop an easily-traceable roach at the scene of the crime.
Not only is this a stoner movie, but it's also a buddy film, a comedy, an action flick, and at some points even a road trip film. Talk casting a wide net! But thanks to this film's willingness to do just that, it ends up being as funny as The Hangover.
Friday (1995)
Another one from the vault – albeit a slightly less aged vault – Friday is the cult classic that spawned the eternally relevant meme, "Bye, Felicia."
This buddy stoner comedy is part Hangover and part Pineapple Express – and it probably served as a source of inspiration for several other movies similar to Hangover in the genre. It stars Ice Cube as a down-on-his-luck fella who smokes the blues away with his drug-peddling friend, Chris Tucker's Smokey.
Unfortunately for the pair, they just smoked the marijuana Smokey was tasked with selling. Now they either have to pay up or die while trying not to lose their girlfriends and their jobs. Lucky for them, without the alien invasion subplot!
Movies Like The Hangover on Netflix
Zombieland (2009)
What's better than a road trip buddy comedy? Why a zombie road trip buddy action comedy, of course!
Zombieland does not have the same over-the-top punchlines in your face style of comedy as The Hangover, but its subtle humor works better for the ridiculousness of a zombie-infested post-apocalyptic world. And, just like Hangover, it features a ragtag team of friends trying to get to their destination without dying along the way.
This Is The End (2013)
This Is The End features several Hollywood A-listers playing exaggerated versions of themselves at a party at James Franco's house. And, naturally, the world is ending around them and they have to try to survive.
An apocalyptic buddy comedy is really all anyone needs to say to sell this movie. But that this stoner movie takes that concept and tosses in a bunch of stoned celebrities just seals the deal on why this film will remain a classic and belongs on any list of movies like Hangover.
Coming-of-Age Movies Like Hangover
On top of comedy, friendship, and wild unforgettable parties, The Hangover also manages to have something else that makes it such a classic: heart.
One of the things The Hangover did really well was put its own spin on the coming-of-age genre. After all, it's about four men having to grow up and take on more adult responsibilities. And their natural response is to go on the most insane and dangerous trip possible.
Here are a few more films that, like Hangover, touch on growing up, getting old, dealing with life, and trying not to get killed doing it.
Booksmart (2019)
Graduation is around the corner and Amy and Molly come to the realization that they've spent the alleged best years of their lives with their noses in books. In a last-ditch attempt to make some better memories for themselves, they vow to let loose and have one wild night before they take on adulthood.
Along the way, the duo discovers life is about balance, friendship, hallucinogenic trips, and murder mysteries. And, just like in The Hangover, this friendship manages to stay (mostly) intact against all odds.
Last Vegas (2013)
Last Vegas stars veteran actors Michael Douglas, Robert De Niro, Morgan Freeman, and Kevin Kline who play a group of friends looking to rekindle their friendship during a bachelor party trip to Las Vegas.
Though it features an older cast, Last Vegas at its core is a film just like The Hangover: a coming-of-age road trip buddy comedy. Life, as it turns out, has more than one "coming-of-age." Every phase of our lives involves having to grow up and brace ourselves for the next round.
Coming-of-age eras are fuelled by a desire to let your hair down and live your best life, even when everyone around you is telling you to slow down and be careful. In Last Vegas, the leading foursome learns to let bygones be bygones, give themselves permission to enjoy their lives, and not let anyone tell them they're too old to be happy and in love.
And that makes it the perfect film to round off our Movies Like Hangover list!
More Laughs
If you liked this list, be sure to check out our selection of Movies Like American Pie!